Heather Taylor
is creating music, art, community
Select a membership level
Dreamer - Early Access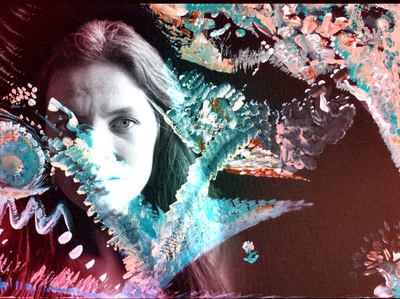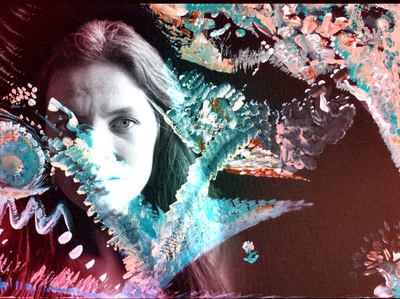 This tier exists because you believe in me and can spare a dollar a month (or $12 a year = you bought me a food truck meal this year! Yum!)
Early access to anything I release to the public 
My complete gratitude <3
Patron-only musings
Check out my website and newsletter because you're helping keep it afloat this year.
www.heathertaylormusic.com

Thanks for supporting my DREAMS! I thank you from the bottom of my heart!
Techie / BackStage Pass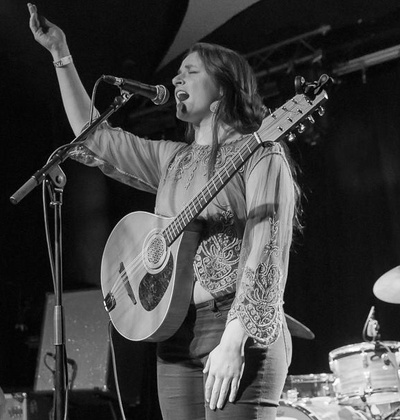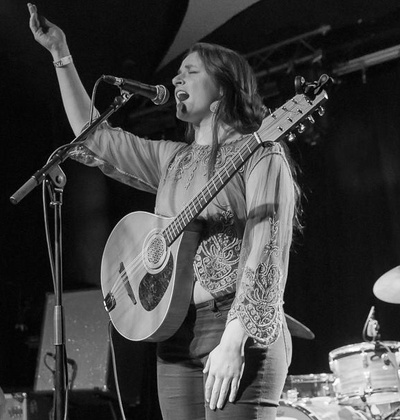 Welcome to behind the scenes! You're making what I do on stage easier.

You'll get everything form the previous tier.

Plus!

A package of (5) original art postcards in the mail after two months!

FREE downloads of any music I release to the public

What you're paying for: Gear Maintenance
My instruments don't just wake up beautiful. I have to buy new strings often ($10 a pop). Changing the strings also requires wire cutters, guitar tuner & batteries along with a dose of patience and precision.  Other behind the scenes stuff like gear, classes, instrument maintenance.... Luckily, I have all the gear I need at the moment but I do lose picks a lot (somewhere on the floor) and cables do in fact decided to die at a moments notice.

Forever grateful <3 

Behind-the-scenes content

Postcards (5 blank) HT Originals
Management
Now you're working with me!
All the above benefits + the fun part
You get to help shape my music choices!
Have you ever thought - "Heather would sound awesome on this song that I love!" Now is your chance! 

You get to request ANY song for me to cover. Each month I'll pick one that stands out and acoustically reimagine it, then post a patron-only video or an mp3. 

If I'm having trouble deciding, I'll put up a Patron-only poll and this lovely community will get to decide which song I'll cover next.  Message me a song request up to 2x a month, preferably in the first week!


This challenge to learn new songs could result in a full production of a cover, which is super exciting.

Your first cover is an unreleased re-imagination of  "No Rain" by Blind Melon (full band production and harmonies) .


Forever in appreciation,
Heather
Behind-the-scenes content

Postcards (5 blank) HT Originals
About Heather Taylor
Welcome to my creative space!

I'm a Folk, Soul & Americana singer-songwriter, octave mandolin and flute player, abstract-painter journal-maker and Copper tree arborist. Since quaratine, I've even attempted to teach myself guitar. 

Instead of waiting for me to find a way to tour and bring my voice and my art to you PHYSICALLY, with one click and a show of support you're invited to my creative space! You'll early access to my shutuff and secret shtuff and unreleased shtuff and personalized shtuff!

I've spent so much time making music and art in a live capacity, which was where I learned the joy of who I was as a performer, but it was only shared in that moment. Now it's high time I create an online community.  My goal is joy and learning songs you love. We can find some joy together here I hope

Here's my application to work for you. I hope you honor me with the task of helping keep music and art alive in your life! I want you to tell me what cover song to interpret and record next and which song to take from demo to a professional studio. I want to send you blank original art postcards and random digital treats, I want to show you my music before anyone else and I want to be connected to you better. 

Will you let me share with you? 

Peruse away my friend, I can't wait to build this community! 
By becoming a patron, you'll instantly unlock access to 10 exclusive posts
By becoming a patron, you'll instantly unlock access to 10 exclusive posts
Recent posts by Heather Taylor
How it works
Get started in 2 minutes