Hacklock
is creating all kinds of art & internet content
Select a membership level
Congratulations! You're now an actual patron/patreon of the arts and that sounds fancy as helllll!! No more freeloading, you're on board the Hacklock train and I will be forever grateful for your tangible support. 
Includes
Patron-only content feed - things like sketches, work in progress, time lapse videos
The weed number, you must be a cool person.
Includes
In your first month of patronage I will send you a personalised postcard with my art on it! Send me an email hacklocked(@)gmail.com if you want something specific on the back. 
Vote on future product design and content: pins, stickers, gifs etc
Plus everything included in diggity level 1
Niiiiiiiiiiice
Nice
Includes
Exclusive discounts and early access to sales
A quarterly zine exclusively sent to patrons 
One small print (up to 8x10" or A4) of your choosing each year
Plus everything included in diggity levels 1 + 2
About
Hi I'm Heather, I'm an 
artist
and I make 
things
under the name 
Hacklock
.
Who Am I?
I've been an artsy fartsy person forever but a few years ago I went back to school and studied visual arts for a while. I've spent a lot of time learning different art mediums, styles, techniques and tricks. You can see from my gif I've been doing a bit of everything. I've been showing in group art shows, arts festivals, I've been meeting other artists and people who work with them. It's been a lot of experimenting and learning. I've finally arrived at a place where I am ready to make my mark. I have all these skill sets to choose from to express the messages I think matter. I'm an unashamed leftie, feminist, social justice activist. Who loves, hates and is fascinated by internet culture, Australiana and cats.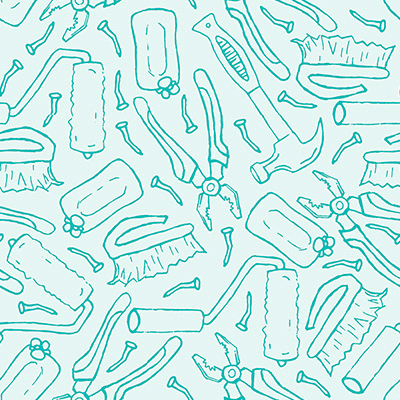 What I make
Lately I've been focusing in on illustrations (physical and digital) that get turned into posters, prints, zines, stickers and gifs. My gifs have been particularly popular and regularly trending on Instagram stories and facebook.
I've been learning ceramics for years and I'm ready to start producing sculptures and functional items on a regular basis, my ideas away from purely 2D to 3D. Plus rad ashtrays like this! At the same time that I'm addressing serious issues, I approach everything with a sense of humour.
Why I started a  Patreon
I've started this patreon so I can step my game up. It is hard to get my practise going while I live week to week. I suffer from chronic depression, anxiety and painful reproductive health conditions that make keeping regular work difficult. I have accepted after many many years that I cannot rely on my body and brain to keep acceptable hours in this capitalist society of ours. So, I make do with a stream of flexible, but unfortunately low-income side hustles.
I don't like asking for money but I see that I can use patreon as a way of building community with my fans, getting to know who you are, what affects you and what I can give you. Much more clearly than, say, looking at a bunch of Instagram likes, that are heavily innfluenced by who actually got to see your content.
What the hell IS a Patreon?
Patreon is like a tip jar, an ongoing monthly tip jar but one where you don't just walk away with a sense of satisfaction. You also get STUFF! I get the reward of a steady, predictable amount of income and you get the reward like behind the scenes photos and videos, patreon exclusive artwork and zines, a tangible impact on what directions my art and products take. Think that gif I made would make a great enamel pin? You might get to decide the colour scheme, you get to influence the size. I am going to trust your judgement and tastes because of your support here.
It's also like an ongoing kickstarter in the way that we can set funding goals that help me grow as an artist and help the community grow with more rewards.
To summarise, 
I am going to make something beautiful before I am dead*
Be a part of it
*thanks Steve Roggenbuck (cancelled)
- also note, payments are in US dollars
Podcast production
Once we hit this goal I'll be able to purchase podcast recording equipment and pay for hosting. My podcast about internet culture will really be able to happen!
What this means for you:

A new podcast to listen to, and you'll get to follow it's creation
I'll be able to add bonus podcast content to reward tiers 
1 of 2
By becoming a patron, you'll instantly unlock access to 23 exclusive posts
By becoming a patron, you'll instantly unlock access to 23 exclusive posts