Hagstone Publishing
is creating magical and spiritual ebooks and printables
Select a membership level
Kind Stranger
At this level you'll receive:
Our undying gratitude
An inspiring prompt to help you connect with nature on each new moon
Your name on a list of patrons on our website (though you'll have the option to remain anonymous if you wish.)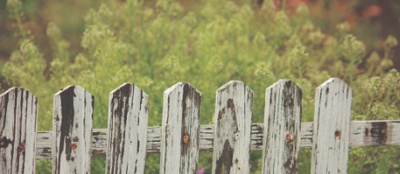 Good Neighbor
At this level you'll receive:
Kind Stranger Rewards
Access to a monthly metaphysical herbcraft discussion / Q&A session, like a virtual chat over the virtual fence.
Coffee Buddy
At this level you'll receive:
Kind Stranger Rewards
Good Neighbor Rewards
A coupon code for 1 free digital item from our site each moon cycle.
About Hagstone Publishing
A little bit about us.

Why Hagstone?

A hagstone (hag stone, adder stone, holey stone, witch stone) is a stone with a hole worn through it by water. Many cultures associate hagstones with magic. Legend says one can look through the hole in a hagstone and see into the Otherworld.

A good book or story, like a hagstone, is a window into another reality. We want to peer into the otherworld, through story and spirituality, magic and divination. And, more importantly, we want to amplify the voices of those who have been, like the hags of folk lore, banished to the fringes, misunderstood, misrepresented, ignored, or silenced by our culture for far too long.

Who We Are

We are a woman owned and operated company based in Gresham, Oregon.

Our Imprints

Hagstone Publishing produces titles of metaphysical and nature-based spiritual interest.
Hagstone Handmade produces tutorials on everything from crafts, to grammar, to gardening.

Our Values

We feel there's no point in sharing other worlds with our readers if we can't make this one better while we do it. To that end, we share the following values:

Diversity

We actively seek out submissions from women writers, writers of color, writers with disabilities, pagan writers, and writers from the LGBTQA+ community.

We also strive to create media in a variety of formats, from traditional books, to ebooks, to instructional PDFs, and more.

Sustainability

We take the following steps to be as environmentally friendly as possible:

Our printed materials utilize recycled or Sustainable Forest Initiative Certified paper, and lower-impact printing techniques such as waterless printing and the use of vegetable based inks.

We recycle and compost at HP Headquarters.

We purchase alternative power from the power company.

When possible, we buy and have items printed locally.

Community

Without our readers and writers, we'd have no reason to do what we do. We cultivate community by interacting with readers and writers as much as possible.

We use social media to share beauty, magic and inspiration, and to invite you behind the scenes.

We encourage you to contact us with questions and feedback.

Basic Operating Costs

At $100 a month, we could cover our bare-bones operating costs, including website and shop hosting, licenses, office supplies, and ISBN's.
1 of 3
Recent posts by Hagstone Publishing