Haki
is creating Cosplays, erocosplay, sexy photos, boudoir and commission
Select a membership level
♥
 ♥★ THK ♥★  
☺️Thanks for being part of my Patreon
★ You will always know first about my projects, you can see the advances of photos and many selfies☺🌸🌸
⭐⭐⭐⭐⭐⭐⭐⭐⭐⭐
😊Gracias por ser parte de mi Patreon.
★ Siempre sabrás primero sobre mis proyectos, puedes ver los avances de las fotos y muchas selfies☺🌸🌸
Gummies ♥
★♥ THANK YOU ★♥

★ 🌸 You will always know first about my projects, you can see the advances of photos, many selfies ☺️❤️
And also you will get surprise photos of my photo shoots SPOILER😊 And Gifs💖
⭐⭐⭐⭐⭐⭐⭐⭐⭐⭐
★ 🌸 Siempre sabrás primero sobre mis proyectos, puedes ver los avances de las fotos, muchas selfies ☺️❤️
Y también obtendrás fotos sorpresa de mis sesiones de fotos SPOILER😊 Y Gifs💖
Gummies fans ♥
❤️ THANK YOU SO MUCH
★You will get everything from Level 1, 2 and also You can see my personal photos, the photo shoots of my cosplays finished in high resolution and some sexy pics 🌸😊🌸
💞Sets to download💞
⭐⭐⭐⭐⭐⭐⭐⭐⭐⭐
★ Obtendrás todo desde el Nivel 1, 2 y también Puedes ver mis fotos personales, las sesiones de fotos de mis cosplays terminadas en alta resolución y algunas fotos sexys 🌸😊🌸
💞 Sets para descargar💞
About Haki
♥Hello Patrons♥
I'm Haki :) I'm a model, cosplayer and I'm also learning digital illustration :)
Patreon has become the medium where I share my work as a cosplayer and model.
I love the interpretation of characters, I give myself a lot to make characters with their similar physical characteristics, I also love photography ♥
I love to give that sensual touch to photos and cosplays.
I hope they really support me to do more and more projects for you
I will not stop creating content for my other platforms in my Fb and instagram, although I will not share everything in them. Here you can see much more than in my networks and also have access in high resolution for you who support me in this.
The support you give me will help me continue to create content and reach my goals to improve every day more.
❤Besides having many gifts and surprises for my Patrons❤
       Soy Haki :)  Soy modelo, cosplayer y estoy aprendiendo también ilustración digital :)
Patreon se ha convertido en el medio donde comparto mi trabajo como cosplayer y modelo.
Amo la interpretación de personajes, me entrego mucho a hacer personajes con sus características físicas similares, ademas amo la fotografía ♥
Me encanta darle ese toque sensual a las fotos y a los cosplays.
Espero que realmente me apoyen para realizar mas y mas proyectos para ustedes.
No dejaré de crear contenido para mis otras plataformas en mi Fb e instagram, aunque no compartiré todo en ellas. Aquí podrán ver mucho mas que en mis redes y ademas tener acceso de ellas en alta resolución para ustedes quienes me apoyan en esto.
El apoyo que ustedes me dan me ayudara a seguir creando contenido y llegar a mis metas para mejorar cada día más.
❤Ademas de tener muchos regalos y sorpresas para mis Patrons❤
I hope that you like it and support me!
❤ Kisses!❤
Espero que te guste y me apoyes!
❤ Besos! ❤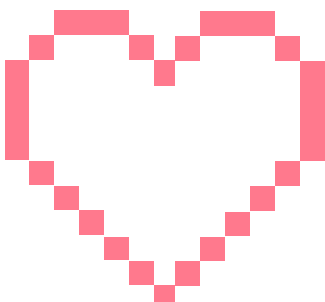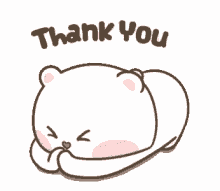 ❤️ Help me to reach this goal
I want to make a very professional photo shoot with the Gantz cosplay
I want to make more pictures of the cosplay and make the sexy version of Gantz
When I reach the goal I will do the photo shoot
original version and sexy version  ❤️

1 of 1