Daniel Almenara (Pinky)
is creating Half-Life: Loop
Select a membership level
Wisely done, Mr. Freeman.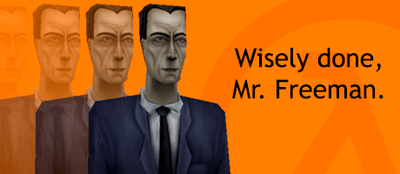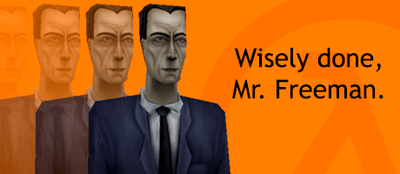 Early Access to any form of playable demo
About Daniel Almenara (Pinky)
I'm Pinky (Daniel Almenara), I'm an indie developer and a big fan of Half-Life, I'm developing a rogue-lite Half-Life game called Half-Life: Loop.
I'm doing this as a hobby. As a solo dev is not an easy task to do a project like this, I'm doing the programming and some assets all by myself...
With your help, I can invest more time in this project to make it happen as soon as possible and also add more features!
For now, this is going to be a free game and will be available through gamejolt or Itch.io, hopefully, if everything goes as planned and you people like the game we can convince Valve to publish this game on steam, we will see...
About Half-Life: Loop

Half-Life: Loop (HLL) is a twin-stick shooter rogue-lite game based on Half-Life.
The main goal of the game is to progress through rooms and areas inspired by Black Mesa / Xen by doing specific objectives in each room and reach the final boss.
Some rooms will require you to kill enemies, in other rooms you will need to figure out a puzzle, be stealthy or do some platforming in order to get to the next room.
Between rooms, you will encounter special events such as G-Man challenges, special NPCs, boss fights, and more.
The plot of the game is not written yet but the main idea is that G-Man confined Gordon Freeman inside an ever-changing loop to test if he is able to escape from it to ensure that he is a truly worth hiring candidate.
The game is made in
Unity
from the ground up and I'm using all of the originals models, textures, and sounds from Half-Life wherever I can to ensure the same "vibe" of GoldSrc games, however, I'm also making some custom models, textures, and animations to improve some aspects of the original assets. (like all the third person animations and weapon models).
Features
A lot of rooms based on the different areas of Black Mesa and Xen. 
All enemies excluding the Apache Helicopters and Gargantuas because they are more like bosses than enemies.
All weapons excluding Tripmines because I really don't think they will work in a top-down perspective.
At least 2 boss fights: one with a generic boss and Nihilanth.  (The generic boss can be a fight with a Gargantua, the apache helicopter, the cut Human Sergeant, you get the idea..).
Some unlockable skins for the player model because is cool to play as scientist Gordon, or as Ivan!
Try to include as many of the cut content.
Extra notes
I will ignore the gearbox expansions for now, maybe when the project is ready I can work on an update to include blue shift inspired rooms and opposing force enemies/weapons.
About Patreon
I will try to post at least one update every month, I can't invest much time on this, but if this provides enough funding I will be able to post updates more often! and maybe convert this in my job..
All funds raised from this Patreon will go towards bills and necessary expenses to work on this game.
$102.18 of $950
per month
I will be closing this Patreon page and releasing all current and future content to everyone on a Mod DB page!  (All credits will be kept)
1 of 1
By becoming a patron, you'll instantly unlock access to 7 exclusive posts
By becoming a patron, you'll instantly unlock access to 7 exclusive posts
Recent posts by Daniel Almenara (Pinky)
How it works
Get started in 2 minutes