Hi! Nice of you to come around. Take a seat with me at the Ouijaboard and have a chat. Here's what you'll find within the soulechoes of this dreamspace (note: a pure silver teaspoon of Absinth helps):

Illustrations
Pushing the envelope can be hard for freelance artists, having limited time to explore what the craft has to offer for the sake of economic efficiency. Let's burst these bodily chains and transcend into pure creative ambition. I hope we can learn much together. Your contribution on this page will help us do that and will not go unheard in the collective unconcious. I do stuff like
Fanart Friday
, where I'll slap stuff I love together and hopefully create something unique out of it, while exploring new styles and methods.



Webcomics
I love telling stories with pictures. Dream up worlds and minds and travel there. Comics are my vessel of choice. The big two for me at the moment are 
 NiGuNeGu – The Bromantic Comedy Comic
 (nigunegu.de)

 &
 Of All Worlds Lost"
 (of-all-worlds-lost.com) 
and they couldn't be more different. The former is a funny story about two guys with dating issues, the latter is about grim knights in the dark and distant future. NiGuNeGu is written by my good friend
Oliver Mielke
and illustrated by me; Of All Worlds Lost is pure me, words and all. In a perfect world I would work even more to drive these projects forward and make them available to you. So even the tiniest contribution is recieved with sincere gratitude.



Rewards
Every last week of the month you automatically take part in a raffle, reaching across both this and the NiGuNeGu patreon communities. If you win I'll get in touch with you and you can decide the subject of this month's "Patron Fanart Friday". If no decision is made, I'll just go for a normal Fanart Friday. And yes, you can up your chances by multiple subscriptions... I dare you! ;D
Other Rewards, like avatar pictures, image files, etc. should be uploaded here somewhat regularly, maybe in batches with some months of content in a ZIP-file. Because I am doing this on the side, work may come in the way of finishing things anytime. But if you are patient and keep an eye out, you'll find your rewards here sooner or later.

I'll keep you informed via the Patreon mail service, ahem, I mean via cryptic scripture transferred within the discordant depths of the aether! (make sure to not uncheck my mail-feed).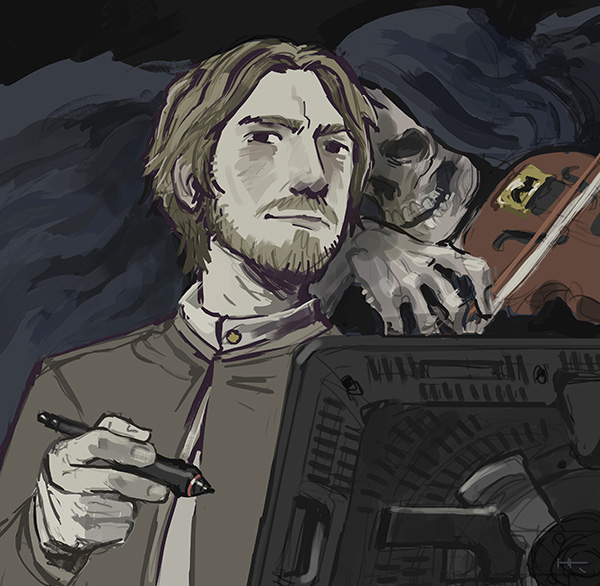 I conjured many angels and demons as messengers to help us commune, like: