Healing Springs Acres
Creating Generosity - by growing food to give away.
Select a membership level
Seeds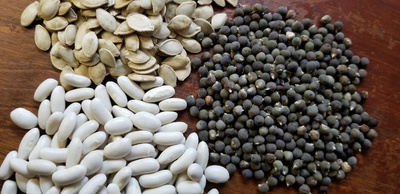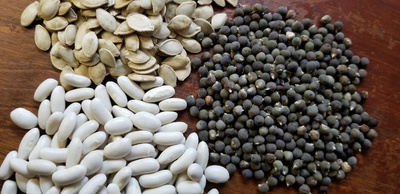 Every bit of support helps!  One seed at a time you can help plant generosity.
If you just want to participate in the conversation about working to end hunger, this is a great way to connect!
Thank You for helping plant seeds of generosity with healing Springs Acres! We look forward to your participation.
Fertilizer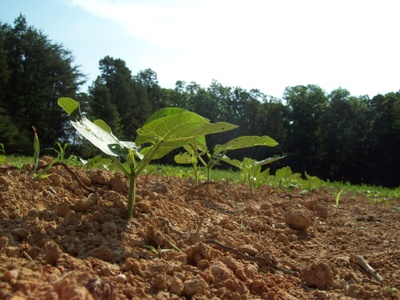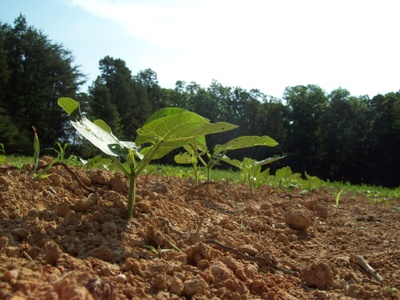 Seedlings need plenty of nutrients and fresh organic matter to enrich the soil for their tender roots.
The Fertilizer level of support enriches our work at a deeper level and helps us grow healthier organizational roots.

All supporters at this level and above will receive exclusive previews of the audio from podcast interviews before public release.
Cultivators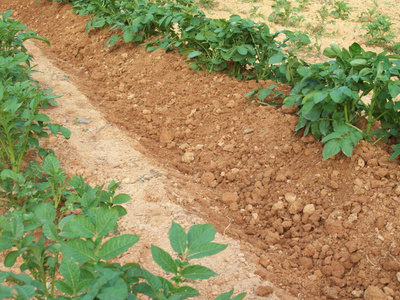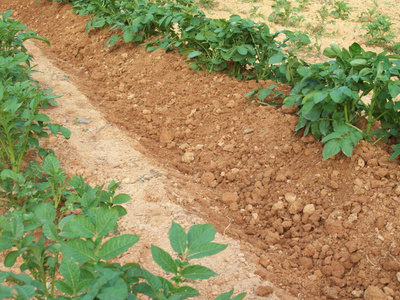 The long hard work of the summer is cultivating the soil to enhance growth, add nutrients, and fend off competing plants..
Cultivators, whether with a tractor or a hoe, dig in and offer support to help us get through the long rows each month.
All supporters at this level and above will receive exclusive previews of the audio from podcast interviews before public release.
About Healing Springs Acres
Healing Springs Acres is a farm where we grow food to share with the community.
We PLANT Generosity.
We PROVIDE Food.
We PROCLAIM others can do the same!
THANK YOU for helping make that happen!
North Carolina contains 4 of the nation's 10 worst concentrations of food insecurity. Two of those counties are our neighbors. We currently grow a couple of acres of vegetables -- and have been since 2011.
All of the food we grow is distributed fresh through local partner not-for-profit organizations in central NC. We have over 20 acres available to expand our growing and giving - but not the resources to make use of it. We've been able to manage the project on a small scale without asking for regular outside support.
WITH YOUR HELP, our goal is to grow more. Additional support means we can plant additional acres in future seasons. Thank You!
HOWEVER, the solution to hunger isn't for Healing Springs Acres to try to get endlessly bigger and bigger. There are many ingredients to "solving" hunger. We suggest that two of the most important ones are for more folks to reclaim the capacity to feed themselves, and for more folks to grow something to give away in the mean time. This "Neighborhood" of support is making that happen!
Healing Springs Acres only needs to get big enough for us to be able to do this full time. That way, we can grow more food to give away AND devote time to hosting conversations about how others can do the same. With your support we will also be launching a podcast in the coming weeks to explore what people are doing to end hunger in their own communities and to offer insight and encouragement for that work. That's another way you can help multiply the impact of Healing Springs Acres!
Along The Way, the conversations we have here are encouraging others, and hopefully YOU, to grow something to eat and something to give away.
You can also connect to:
HealingSpringsAcres.org
(Blog)
Healing Springs Acres
(Facebook - the most active)
Healing Springs Acres - Tractor Cam
(YouTube)
@hlngsprngsacres
(Twitter)
We're glad you've decided to come ride along...!
(Enjoy the video! While not technically a "welcome" video - it is an excellent overview of the work supported by this page!)
While every sponsor chooses their own level of support, on average it takes support from about 15 Patrons to cover the basic utilities required to run the farm and live here. We're talking the basics. Power, water, phone.

Yes. I also have internet service - so I can stay in touch with folks like you in places like this!

No. I don't have cable TV - or, really, much time for it. So, that works out.
1 of 6
By becoming a patron, you'll instantly unlock access to 16 exclusive posts
By becoming a patron, you'll instantly unlock access to 16 exclusive posts
Recent posts by Healing Springs Acres
How it works
Get started in 2 minutes