National Hebrew Helping Hand Academy
is creating Teaching and Learning Videos for National Network
About National Hebrew Helping Hand Academy
The Hebrew Helping Hand Network Academy!


We would like to thank everyone for taking the time to visit our online Academy where we train and prepare the worlds next
Hebrew Israelite's
for the upcoming
spiritual war
that we are currently
in now.
The
Academy will provide all members with weekly and monthly updates on instructional training video's and material
as well as
lectures offered to members only.
The Academy will also provide valuable insight on
marketing plans
and
distribution objectives
that we seek to achieve each month as a
team.
We have
four
different
(Tier Levels)
for everyone to choose from and each
(Tier Level)
allows our members to purchase and sell our
( Ha Shem Product Line )
as well as the ability to custom produce and distribute their own products through our National Network of stores.
All teachings are delivered through our
online website
with specific
training and meeting times
for each project or training segment which will allow you to study and learn at your
own pace
when learning each of our
products
or
services.
We thank you for coming to the new
(Hebrew Helping Hand Academy)
and we ask that you
share
our page
and our
teaching material
with your
friends and family
because time is truly short.
To find out more about the
National Hebrew Helping Hand
Academy
or
the Ha Shem Product Line
please go to
: www.wedonthavemuchtime.LIVE
to find out more about us.


Shalom!
Select a membership level
New Student
Limited (1000 remaining)
The New Student tier was designed for those that are still learning or are not sure if you would like to become a actual member of the Academy. This tier was also designed to give everyone the opportunity to receive our Monthly Emailed Newsletter with all upcoming Feast Days and local Sabbath Services closes to you in your state.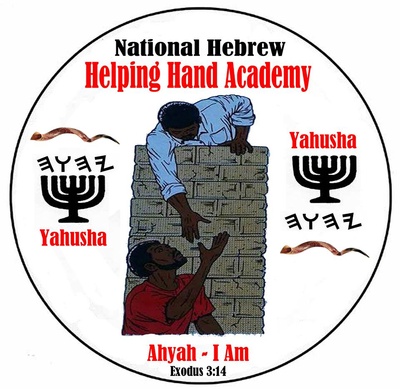 Fishers of Men - Member (Matthew 4:19)
Limited (97 remaining)
The Hebrews Helping Hand Academy Members will have the opportunity to learn all of the Basics of being a Hebrew Israelite still living in captivity in Babylon (America) which is also spiritual Egypt today which means (Place of Bondage). 
You will learn and discover things while you're in our Academy that will revolutionize your mindset and set you FREE, I Guarantee you! 
You will be able to learn these things that KNOW ONE can deny and anyone new to this Hebrew walk can absorb and understand quickly because We Don't Have Much Time. Shalom!
Watchman - Member (Ezekiel 3:17)
Limited (100 remaining)
This tier is for MEMBERS of the  Hebrew Helping Hand Academy and Ministry Only and is NOT recommended for people that are currently seating under another Satellite Ministry within the Hebrew Helping Hand Network of Ministries. 
Our Goal is to reach a 100 new Members combined from all tiers to join us in this spiritual war by becoming a ( Hebrew Patron Member or Partner) by signing up today for ( ONE of our FOUR Patreon tier Memberships) that we offer here on Patreon or by our website: www.wedonthavemuchtime.live

We are working diligently day & night to achieve this goal within the next 12 months of this fiscal year of 2019 - 2020 and we NEED YOUR HELP!.

We ask that everyone consider joining the ABSOLUTE BEST Hebrew Learning and Teaching Academy in the country bar none.

Our Academy is the ONLY Hebrew organization that has created a Product Base Network where Hebrew Israelite's from all over the country can now submit their OWN product or service to us for review and may have the opportunity to place your product or service in our National Distribution & Advertising Network.

Our National Distribution Network consist of Retail Stores, Gas Stations, Liquor and Convenient stores that will ultimately be located all over the country in various location and operated and managed by a local (Satellite Ministry) located in the same state or city of Network store.

As soon as your product meet all of the Network criteria and your product meets all of the required price points for us to properly market and then sale your product through our Network of stores then you will see your products in stores.

This process will also allow your product to be seen as well as sold in stores without you having to lift a finger to sale anything, all we require of you is to assist us by sharing with your friends and family that your product is in that store or stores and you would appreciate their support by going to all store locations and make a purchase.

All the stores that utilize our Network now are surprise on how fast our products sales so in turn they keep our Network in their stores because we help create OUR OWN TRAFFIC and support community with Hebrew Israelite that are committed to buying buy up the Hebrew Products, now that's POWER!

Once  we analyze your product sales during your 30 day product trial period then the reorders began to come back to you and that's when you and your Family can eat, job well done.

Welcome Aboard!

1 of 1
Recent posts by National Hebrew Helping Hand Academy