HighExistence
is creating mind-expanding articles, podcasts, courses, and retreats.
Select a membership level
ReMindful: Mindfulness Manual
Get access to the 126-Page Mindfulness Manual with 8 chapters and 9 exercises to quiet your mind, reduce anxiety, and enhance creativity.
Here's Everything You Get:
⦿ 126 Page Mindfulness Manual
Iconic HighExistence T-Shirt
Grab an iconic HighExistence T-Shirt featuring Tesla, Buddha, or Nietzsche.
Here's Everything You Get:
⦿ Iconic HighExistence T-Shirt
⦿ 126 Page Mindfulness Manual
Mindfulness Masterclass + Beta Community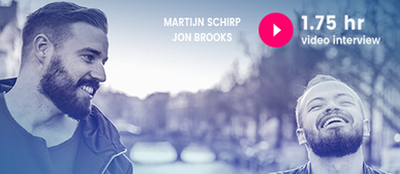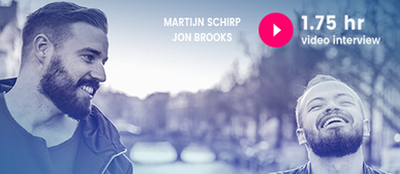 Listen to over 100 minutes of deep-dive discussion into practical applications of mindfulness. You'll also get beta access to the new HighExistence community platform.
Here's Everything You Get:
⦿ Iconic HighExistence T-Shirt
⦿ 126 Page Mindfulness Manual
⦿ Follow Your Bliss Workshop
⦿ Stoic Meditation Training
⦿ Mindfulness Masterclass
⦿ Beta Community Access
About HighExistence

We're creating a cleaner, faster reader experience for you.
HighExistence has been publishing mind-altering, consciousness-expanding content since 2009.
What started as a small WordPress blog now reaches millions of people all over the world.  
We've grown and you've grown with us.
And now, on our 10-year anniversary, it's time to pen the first pages of a new chapter.


As HighExistence grew, our web hosting and monthly software costs increased. Eventually, to manage rising costs and keep the ship sailing, we began offering space for ad-networks on our site.
But the internet has changed since we made that decision. Now with tools like Patreon we can make a different choice.
A better choice.
Yes, the ads have allowed us to continue sharing mind-expanding content with you but there was a price. The ads interrupt the reader experience and distract from the true message of what's being shared.
It's time to eliminate these distractions. 



With the launch of this Patreon, we're clearing a path to completely remove ad-networks from HighExistence.
If we reach our goal, the site will be stripped of distracting and irrelevant ads, leaving you with a faster and cleaner reading experience.
Many hundreds of illuminating articles will truly shine on the platform they deserve, allowing us to reach and impact more people.
And the more support we generate, the more we'll be able to invest in podcasts, courses, tools, retreats, and other epic projects for the next chapter of our story.
To succeed we're asking for monthly contributions from readers like you.
If you've ever gotten value from one our articles over the past decade please consider supporting.
In exchange for your generosity, we've put together some amazing membership tiers.
See all the goodies we're offering by looking below (on mobile) or to the right (on desktop).
HighExistence is a work of art, co-created by countless people, and it's time for us to let it blossom without the burden of bullshit ads.
Will you help us make this a reality?
Expansive Love,
Jordan Bates & the HighExistence Team
Update on 4/2/19:
HUGE THANKS
to all our patrons!! We fell short of our goal—the amount we would really need to make ad-free HighExistence sustainable long-term—but
we decided to remove all ads anyway. 
We truly, deeply yearned to make HighExistence ad-free, so we're trusting the Universe on this one. We're removing ads in good faith and trusting that it will all work out. It would mean the world to us if you would support us to help make this change sustainable.
$107.95 of $3,000
per month
Ad-free HighExistence!

Let's do this. We're so excited to destroy ads on HighExistence.
1 of 1
By becoming a patron, you'll instantly unlock access to 8 exclusive posts
By becoming a patron, you'll instantly unlock access to 8 exclusive posts
Recent posts by HighExistence
How it works
Get started in 2 minutes