Hikari Shimizu
is creating Music, Streams & Cosplay
Select a membership level
♡ LVL 1 ♡
★ Zing con tu nombre una vez al mes
☆ Zing with your name once a month 

★ Acceso a publicaciones exclusivas solo para mecenas (blogs, diarios, anuncios de nuevos proyectos, etc.)
☆ Access to exclusive only for patrons posts (blogs, diaries, new project announcements, etc.)

★ Contenido exclusivo básico de Cosplay (lista de cosplan, proceso de los cosplays, reviews básicas, etc.)
☆ Exclusive basic Cosplay content (cosplan list, cosplays process, basic reviews, etc.)

★ Rol "sub de Patreon" en mi servidor de Discord + canal exclusivo solo para mecenas (Disponible pronto)
☆ "Patreon sub" rol on my Discord server + exclusive channel only for patrons (Available soon)

☆ LVL 2 ☆
★ Covers exclusivas solo para Patreon
☆ Exclusive only for Patreon Covers

★ Demos y prácticas de audio exclusivas
☆ Exclusive demos & audio practices 

★ Contenido exclusivo detallado de Cosplay (imágenes de costests, reviews detalladas, etc.)
☆ Exclusive detailed Cosplay content (costests images, detailed reviews, etc.)

★ Acceso anticipado a proyectos terminados y preestrenos
☆ Early access to finished projects and previews

★ Aparición en la sección de créditos como "mecenas" en mis proyectos de Youtube
☆ Appearance in the credit section on my Youtube projects as "patron"

★ + Todas las recompensas anteriores
☆ + All previous rewards

♔ LVL VIP ♔
Limited (1 remaining)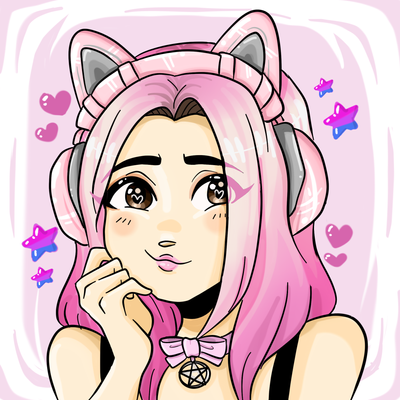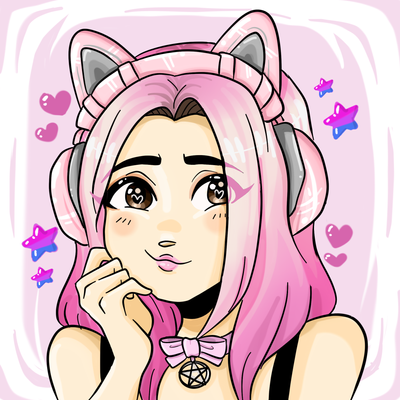 ★ ¡Patrocina mi siguiente cover! Podremos elegir juntos la próxima canción en la que trabajaré (siempre dentro de mi estilo)
☆ Sponsor my next cover! We'll choose together the next song I'll work on (it always has to suit my style)

★ Podrás elegir si este proyecto se queda como cover exclusiva en Patreon o si se publicará en mi canal de Youtube
☆ You'll have the right to decide if this cover will be exclusive for Patreon or if it will be published on my Youtube channel

★ Aparición en la sección de créditos del vídeo como "Patrocinador" (en caso de que sea publicado)
☆ Appearance in the credit section of the video as "Sponsor" (in case of been published).

★ + Todas las recompensas anteriores
☆ + All previous rewards

About Hikari Shimizu
[ENGLISH]

Hello! My name is Hikari, nice to meet you! ★
I'm a J-pop/Anisong singer from Spain which is currently working with a Japanese discography. I'm also a Streamer on Twitch!
My dream is becoming a succesfull singer and, someday, live in Japan. Music is my passion, but I also enjoy doing cosplay! I would love to improve on my cosplays someday. Hope you want to follow me in this adventure!
My Patreon page is focused especially on music, like short covers and practice audios, and in blog sections aswell as bringing news about projects, twitch and more in advance, so you're able to know a lot of coming things before anyone else. Ocasionally I will bring also content I enjoy like Cosplay or Casual photoshoots!


What rewards will you find monthly on my Patreon Page?
★ Exclusive demos & practice audios only for patrons
★ Mp3 download links
★ Zings with your name
★ News about twitch, youtube, cosplay and more
★ Blog entries
★ Access to my Cosplan list and wishlist
★ Access to the exclusive sub channel on my Discord server


What rewards will you find non monthly on my Patreon Page?
★ Cosplay Selfies & Photoshoots + download link
★ Casual Selfies & Photoshoots + download link
★ Exclusive covers only for patrons
★ Exclusive videos only for patrons
★ Previews of my projects
★ Credits on my YT projects

★★ Thank you so much for showing interest in offering me this big support! ★★


★★Information to keep in mind brefore becoming a Patron★★
The content brought every month will depend on the work charge I will have in that time.
Part of the rewards will be sent earlier the next month. For example: if you become a patron on June, you will receive the rewards on July.
The Lvl 3 tier rewards aren't usually monthly, but you can get access to past content and you're able to ask for a past Photoshoot download link. If you want any past photoshoot please DM me! You can check the list of all the photoshoots I have here: Photoshoots list
About Lvl Vip tier: Since I want to bring you the best quality posible I'll ask for proffesional mix commissions (that are usually expensive), that's why this reward is high price. It will be only one slot per month. Also, this reward require so much effort, so please only get this reward if you're 100% sure you want it. Once the song is selected you cannot make any change. The time it will take this proyecto to be done not depends only on me but depends also on the mixer, so be patient please. If you quit this reward before the money charging you will get permanently banned on my Patreon page.
If you have any questions please DM me! I'll try to answer asap.
** Please, remember that all the Patreon rewards are only for Patreon subs. Distribution of my content is strictly forbidden.**
[ESPAÑOL]
¡Hola! Mi nombre es Hikari, ¡encantada de conocerte! ★
Soy una cantante de J-pop/Anisong de España que actualmente está trabajando para una discográfica japonesa. ¡También soy Streamer en Twitch!
Mi sueño es llegar a tener éxito como cantante y, algún día, poder llegar a vivir en Japón. La música es mi pasión, ¡pero también me gusta mucho hacer Cosplay! Me gustaría poder mejorar en mis cosplays algún dia. ¡Espero que quieras acompañarme en esta aventura!
Mi página de Patreon se centra especialmente en la música con, por ejemplo, covers cortos y prácticas de audio, y en entradas de blogs. También tiene una sección de noticias sobre varios temas (proyectos, twitch y más), para que seas de los primeros en saber las nuevas cosas que están por venir antes que nadie. ¡De vez en cuando también traigo otro tipo de contenido que me gusta, como sesiones de fotos con Cosplay o casuales!


¿Qué recompensas encontrarás de forma mensual en mi página de Patreon?
★ Demos y prácticas de audio exclusivas solo para patrons
★ Links de descarga mp3
★ Zings con tu nombre
★ Noticias sobre twitch, youtube, cosplay y mucho más
★ Entradas de blog
★ Acceso a mi lista de Cosplan
★ Acceso al canal exclusivo para subs en mi servidor de Discord


¿Qué recompensas encontrarás de forma no mensual en mi página de Patreon?
★ Photoshoots y sets de selfies con Cosplay
★ Photoshoots y sets de selfies con estilo casual
★ Covers exclusivas solo para patrons
★ Vídeos exclusivos solo para patrons
★ Previews de mis proyectos
★ Créditos como patrocinadores en mis proyectos de YT

★★¡Muchas gracias por mostrar interés en ofrecerme este gran apoyo!★★


★★Información a tener en cuenta antes de convertirte en Patron★★
La cantidad de contenido traído cada mes dependerá de la carga de trabajo que tenga en ese tiempo.
Parte de las recompensas serán enviadas a principios del próximo mes. Por ejemplo: si te suscribes a Patreon en junio, algunas recompensas las recibirás en julio.
Las recompensas del tier Lvl 3 no suelen ser mensuales, pero puedes tener acceso a contenido pasado y puedes pedir el link de descarga de una sesión de fotos pasada. ¡Si quieres alguna Photoshoot pasada envíame un MD! Puedes ver la lista de las sesiones de fotos disponibles aquí: Photoshoots list
Sobre el tier Lvl VIP: Ya que quiero darte la mejor calidad posible para este proyecto pediré una comisión de mix profesional (que suele ser cara), por eso el precio de esta recompensa es tan alto. Además, esta recompensa requiere mucho esfuerzo, así que por favor apúntate a esta recompensa solo si estás [email protected] al 100% de que la quieres. Una vez la canción es elegida no puedes realizar ningún cambio. El tiempo de realización de este proyecto no depende solo de mí, sino también del mixer, así que sé paciente por favor. Si cancelas esta recompensa antes de que el dinero sea cargado quedarás permanentemente [email protected] de mi página de Patreon.
¡Si tienes alguna pregunta no dudes en mandarme un MD! Intentaré responder lo antes posible.
**Por favor, recuerda que todas las recompensas de Patreon son únicamente para subs de Patreon. La distribución de mi contenido está estrictamente prohibida.**
Recompensas por completar la meta:


Publicación de la primera cover exclusiva para Patreon (Tier 2+)
Cupón de descuento en Streamloots (Tier 1+)
1 of 2
By becoming a patron, you'll instantly unlock access to 69 exclusive posts
By becoming a patron, you'll instantly unlock access to 69 exclusive posts
Recent posts by Hikari Shimizu
How it works
Get started in 2 minutes