CURRENT GAME:Sector 53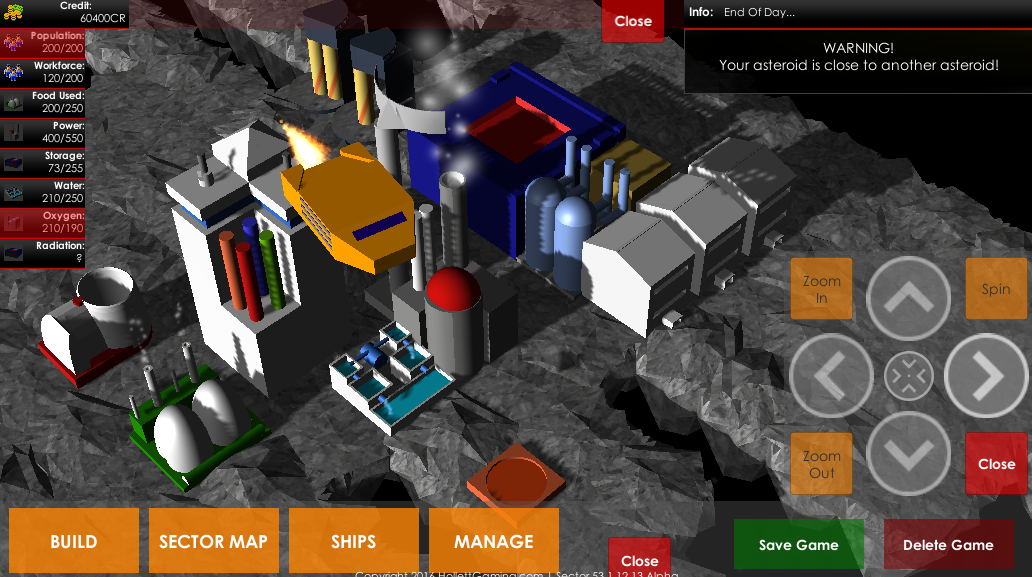 An asteroid management game, a little bit like Sim City but in space.
Based on an Amiga classic 'K240', with my own twist to it and of course now in actual 3D.
It will be released for iPhone/iPad and also PC initially.
REWARDS:
Get exclusive access to Patron only posts, insider information on upcoming games, game releases and insights into the development of our games and you can also get early access to Alpha and Beta builds when they become available should you meet the reward criteria.
You will also get a mention in all our games credits made while you are a patron.
We will also be able to release more games quicker for free and of course give patrons rewards like naming enemies, characters and things in the games. 
We can't wait to give you all this exclusive access and get building games for you to play!
That's access to every game we make while you are a patron, not just the current game!
ABOUT ME:

From an early age, me and my dad would make games on various platforms over the years for a bit of a hobby.
We started out with the speccy and spent many hours typing out pages of code to make a simple pong game.
We moved on to more advanced stuff with things like the Shoot Em Up Construction Kit (SEUCK) on the Amiga, Flash games on the PC and right through to today using Unity3D.
It's just a hobby, but out of this HollettGaming was born.