HopesGaming
is creating The DeLuca Family
Select a membership level
Associate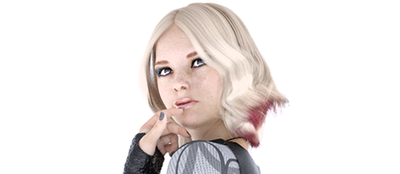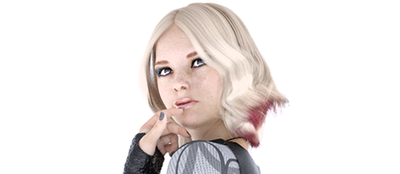 You've shown interest and support for my work which means the
world to me! You have my everlasting thanks for keeping my dreams alive!! 
Unique discord role
Access to patron only channel (discord)

Includes Discord benefits
Soldato
All the above
Get the game 6 days after early access release.
Access to patron-only posts    
Allowed to vote in the polls
Unique discord role
Includes Discord benefits
High Soldato
All the above 
Can vote on a unique wallpaper ( setting and character to make a unique wallpaper of once a month)
Unique discord role
Includes Discord benefits
About HopesGaming
The DeLuca Family

0.07.2 Release (Public):

Post
The DeLuca Family 0.06.1 (Caporegime tier):Post
The DeLuca Family 0.06.1 (Elite Soldato tier): Post
The DeLuca Family 0.06.1 (Soldato tier): Post

FAQ
Q
. Is the game free?
A.
Yes. First, it goes through the tier list and thereafter it is free for the public.
Q
. I am a tier 15$/30$, why is my name (and quote) not in the end credits?
A
. Many people do not wish to have their names in the end credits and want to stay anonymous.
Therefore patrons have to private message (either here or on discord) me on the desired name.
The name and quote can be anything you want it to be.
Max 25 words for quotes.
Q
. How long does an update take?
A.
It is hard to give a precise answer as a lot of factors play into it. But I usually try to keep it in the two months frame. Sometimes it can be faster sometimes it can take a bit longer.
Sadly, it is an impossible thing to give an estimation on. This is my hobby and real life can tend to take priority when needed. Under 3-4 months is what would be realistic. 3 is the goal.
But I have had updates taken a lot more. That I want to improve, but alas, it can tend to happen. Hopefully in the future I am in a comfortable enough spot to go full time on this project! But for now- there is no guarantee for monthly or even bi-monthly releases.
Q
. Where's the sex?!
A
.
This game is a bit different from the rest as it is not solely an adult game. The story is as much part of the game as the adult part. Therefore do not expect to have the girls go crazy about you right away. With that said, there will be plenty of bed action down the line.
Q
. Why are there only so few story sections in some updates?
A
.
The story and the adult part switches up every second update. One update is focused on free-roaming, the main characters and side characters, and their backstory. Free-roaming is where the majority of the lewd progress happens. And in the next update, the focus is mainly on the story.
I still try to get in some story in the adult-focused update and vice versa.

Q
. Is there going to be incest in the game?
A
.
No
.
Q
. Is there going to be NTR in the game?
A
.
No.
Q.
Dragons in the game?
A
.
Perhaps.
Q.
How does minor background character work? (Capo Bastone Tier Reward)
A.
It will be a character designed by you. Please use this template and send to me once done. 
The character will play a very minor role but is a way to have your own character appear in-game. He/she may have a couple of lines from time to time and also be referred to, but will mainly appear in the background during story/free-roaming sections. 
Removed. May be added in the future again. Q.
How long does a request take for a character/render?
A.
It all depends on how much workload I have to do. Usually, it will be 1-2 weeks.
Removed. May be added in the future again.
Q.
Will wallpapers, requests, poll pictures be in-game as well?
A.
 Most of them will. Some will be dream pictures while others will be in a secret gallery (planned feature)
.
- Remember to PM me (here or discord) if you are in a tier that has a reward (request, credits, etc.) that you wish to make use of. 


 Who are you!?

First of all, thank you for visiting my Patreon page!
My name is HopesGaming. I'm a very simple guy. I like telling stories. I like telling naughty stories. I also like games. So I made a game with a story that is naughty. That sums it all up pretty well.
The Game!
The project is a mafia-themed eroge game called The DeLuca family. It differs from the usual eroge game out there by not merely focusing on the lewd parts, but also has some interesting stories and gameplay elements. This should not be confused with lack of lewd content, which is, of course, still one of the main focus of the game.

Discord server : 
Discord Server
The Plot?
Our protagonist is a guy like any other normal guy. Lives a peaceful and uncomplicated life. That uncomplicated life turns into a rather complicated one when he receives a letter from a mafioso, who tell our unfortunate protagonist that due to his parents past, he is now under a mafia contract. He is to serve for a mafia family, but not just any mafia family. The DeLuca family. One of the most dangerous and infamous criminal organizations in the country.
Follow the journey of our protagonist in which he tries to gain the trust of the DeLuca family,
befriending
the two daughters of the family.
Befriending
the wife of the capo bastone. Doing the inhumane acts of killing just to rise through the ranks to be respected among the other soldiers. All the while he tries to find a way to break the contract and be free of the mafia family. Or perhaps he will end up turning into the greatest mafiosos of this generation?
Features:

- Free Roaming (Clicking between rooms)
- Inventory system
- Quest system
- Mission Contracts
- An Engrossing story
- Dating simulator

Final Words


I like trying to do new and innovating stuff, and even though I do love the eroge games the other amazing Patrons are making right now, I do feel like there is a fear of doing a proper story. I want to prove that a game can be heavy eroge while still having a decent story and gameplay to it.  
Charge upfront is on.

Disclaimer!
There is no underaged girls, no bestiality, no incest or any other kind of content which is forbidden by Patreon TOS!
Let's see if we can get enough people interested in the game!
1 of 1
Become a patron to
Unlock 99 exclusive posts
Connect via private message
Recent posts by HopesGaming
How it works
Get started in 2 minutes