Kingdom of Hrafnarfjall
is creating a community in the Old Norse ways with a modern twist
Select a membership level
Member of the Shieldwall
Welcome to the Shieldwall! 
 Your support earns you access to our social media, a thank you card, and access to Hrafnarfjall's e-Gallery of Photos.

Sworn
Your loyalty earns you the title Sworn and grants you all the privileges of the Shieldwall, plus:
Thank You note handwritten by the Hàkonungur and Hàdrottning.
Invitation to Citizenship (Provisional)
Famed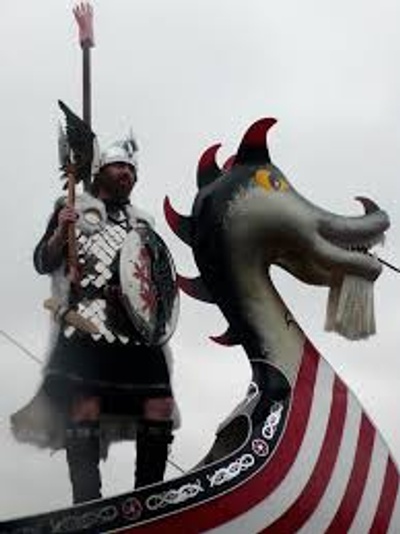 This level grants you access to Shieldwall and Sworn, plus:
Upgrade of Citizenship to Tier 3
Handmade Rune Set

Invitation to Citizenship (Provisional)

Handcrafted Wood Rune Set
About
About Hrafnarfjall:
Hrafnarfjall - "Raven Mountain" in Norse-is a loosely reconstructed Norse theme village and unrecognized nation in concept, to be developed and planned using Old Norse techniques and designs where appropriate and supplemented with sustainable permaculture and horticulture techniques.
The village will consist of: living quarters; a meeting hall; brewery, meadery, and cider press; stables, rabbitry, and chickens, with associated ponds for fish and for water, supporting orchards, apiary, and horse-tilled fields for crops. Hrafnarfjall will be supported by the brewery and cidery primarily, additionally offering permaculture design consultancy and classes as well as classes in animal husbandry and riding for additional income on site.
The village will be on grid, supplemented by wind and solar as appropriate, and will be well-water preferably. The ideal site will be within an hour of most major services at need.
Those staying and working the village will receive room and board, and are absolutely free to supplement as they wish with their own work (e.g. crafting, writing, and artwork). There is no time limit; people are free to stay a week, or for years.
Additionally, it has been decided to open this as a camp to children and adults with autistic spectrum disorders as of Feb 3 2018.
The site is owned by the Konungr (King), Thomas Tom Bainbridge, and Dróttning (Queen), Laura Bainbridge (Dael Dhra).
Thomas brings extensive organizational skills and knowledge of Norse history, management skills and administrative experience, along with skills in crafting and animal husbandry.
Laura brings horticulture and permaculture experience, as well as skills in animal husbandry.
Intolerance will not be tolerated, and this is the one rule that will not be broken.
The Norse encountered a wide variety of persons on their travels...
Hate has no place here.
We hope you'll join us as we make Hrafnarfjall a reality!
Learn More or Become a Citizen:
http://www.kohrafnarfjall.org
If we reach 5 patrons, patrons will receive seeds grown on Hrafnarfjall land!

1 of 1
By becoming a patron, you'll instantly unlock access to 1 exclusive post
By becoming a patron, you'll instantly unlock access to 1 exclusive post
Recent posts by Kingdom of Hrafnarfjall
How it works
Get started in 2 minutes