Hentai Agent
is creating H x Alien
Select a membership level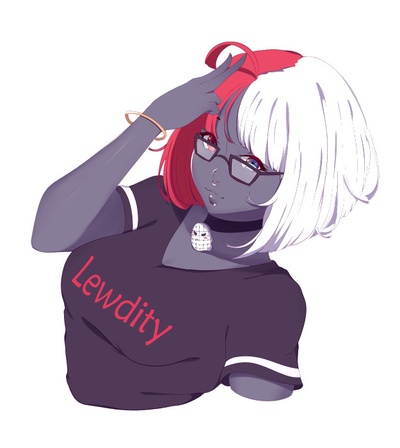 Show Me The 'Nom 'Noms
Full figure photos as they become available of each vixen.
H x Alien E-book(s)
First To Arrive
Become an H x A Guild Member. Guild members have an exclusive Discord Chat where they get hands on time with the game's current builds to make suggestions.
Early Access To Public Demo Builds
Free Version of the Game Upon Release
+ Previous Rewards
Second To Blow
Wallpapers, Character Art and other goodies as they become available. 
Your name in the credits of the game as a thank you for your incredible patronage.
+ Previous Rewards
About Hentai Agent
Hi I'm
Agent H (aka Hentai Senpai)
and this is story all about how my life got flipped turned upside down.
A few months ago I was an average indie game developer until I stumbled upon the seedy underside of indie game dev known as
'H-Game'
I was immediately intrigued (and occasionally repulsed by my own intrigue). It was then that I made a life-altering decision,to dive in head first and make my own tale.
A story about a boy, and a girl..and a girl. Well.. a harem really..
H x Alien- What's is it?
A provocative adult 3-d (soon to be 2-D) game, part sim, part save the world--all fun gameplay.
H x Alien
picks up with an unlucky human (in this case, you) being abducted from Earth. They are about to cryo-freeze you, and destroy humanity when you manage to convince the alien attendant to give you a chance. She agrees--but under the condition that you 'service' her!
After some romping good fun, you convince her to allow you to "plead your case" of pleasure with the other aliens on the ship--if you can convince all seven via your wily, seductive ways that humans have worth--Earth is spared and so are you. Each girl has their own feti--err likes and dislikes, learn their weaknesses and thrust your way to victory, get your rocks off to save the third rock!
Fail..and well it will still be a lot of fun.
H x Alien. An open sea of sultry stars waiting to be ******.
Why Support H x Alien?
Simple.

 Beautiful Alien Babes!
Platform :
PC(Windows)
Features :
12 alien babes. Seducing them all might be possible but you'll have to be really good at being bad. Each girl has their own preferences, use whatever you have at your disposal to get the job done!
The game tailors itself to the player. Choose your gender, your preference, and gain a new play experience tailored to your tastes 

<3

A bit of depth goes a long way--especially when you're hitting rock bottom. Your main character can improve various parameters of his/her skill set, which transfer over into gameplay. Can't quite satisfy that particular pleasure resistant alien? Improve your endurance and take your pleasing platform to the next level.
This will help keep the lights on. And buy one additional piece of 2D character art each month as well as speed up development of the game.
Mhmm.
1 of 4
Recent posts by Hentai Agent