Iamshapeshifting
is creating Body Art/Nude Art Fotos and Videos and Online Movement Classes
Select a membership level
NUDES and IMPLIED of Dance, Yoga, Aerial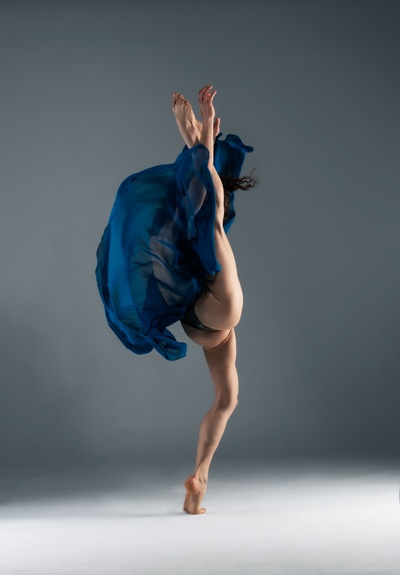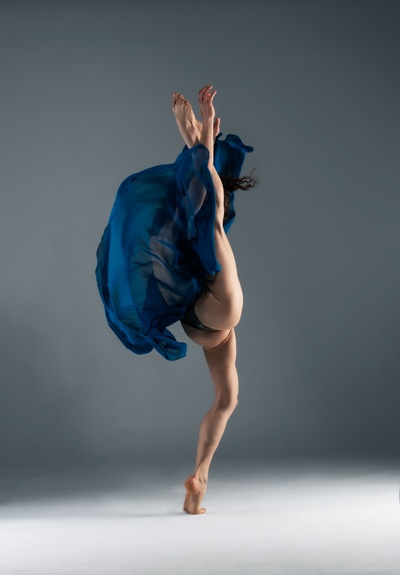 Small Sets OF DANCE/AERIAL/YOGA NUDE AND IMPLIED   SHOOTS. More often... more variation :)
CERTAIN IMAGES WITH and WITH OUT EDIT 
UNCENSORED SURPRISE SHOTS - WHAT TO EXPECT IN THE HIGHER TIERS.
All  Patreons who  follow this Tier will find ONE FOTO  in the TIER itself,  the rest of the SET/SERIE/CONTENT  will be published by theTier specific posts throughout the month.  
The Art of Sensuality
Limited (44 remaining)
What to expect from this TIER:


Full Series of UNCENSORED NUDE SHOOTS - STUDIO/HOME/OUTDOOR/NATURE/ON LOCATION/CONCEPT COLLABORATIONS
NUDE and UNCENSORED Dance, Acrobatic, Yoga and Burlesque Content.
CLOSE UPS, BODY-LANDSCAPE, DETAIL SHOTS
Strong Poses, Soft Poses, Sensuality, Strength, Muscularity, Passion and Expression of ME. All of my colors and shades. 
ALL CONTENT comes in form of FOTOS, VIDEOS and LIFESTREAM.
Each Tier can only show ONE Foto, that is the Poster of what will follow as content  through:
 Tier-specialized Posts.  
Posts include: 
*Sensual Movement Videos which will be created on a regular
 base and NOT shared anywhere else.
*FULL Videos of my burlesque acts and life stage performances.
*PROFESSIONAL SHOT AND EDIT VIDEO CONTENT
*SELF MADE AND EDIT VIDEOS OF SENSUAL AND INTIMATE DANCE AND MOVEMENT CONTENT, ANYWHERE I AM IN THE WORLD.
*FULL FOTO SERIES - UNCENSORED
*Behind the scene and B-Role footage.
Content will appear in form of:
TIER-SPECIFIC-POSTS throughout the month.
ALL ACCESS TIER
All my PATREONS  joining this Tier will have FULL and ALL ACCESS to EVERYTHING i share on this page.
 That will include:
FULL SERIES OF ALL MY FOTOSHOOTS, UNCENSORED ALL THE WAY.
  
 UNCENSORED BEHIND THE SCENES VIDEO FOOTAGE. RAW.!
  LIVE STREAM OF ME TALKING ABOUT FOTO AND
  VIDEO SHOOT - EXPERIENCES.
  LIVE STREAM OF UNIQUE DANCE/MOVEMENT/MODEL
  SESSIONS , ONLY FOR MY PATREON AUDIENCE OF THIS TIER!
  ONCE A MONTH SURPRISE OF A SPECIAL TREAT  IN FORM
  OF A VIDEO SHOOT WITH A CERTAIN THEME OR STYLE  -
  PAIRING UP WITH FELLOW MALE AND FEMALE TALENT FOR   FOTO AND VIDEO CONTENT
   I TAKE REQUESTS ON MUSIC, OUTFITS, MOOD FROM MY
   PATREONS TO MAKE YOU ALL FEEL SUPER SPECIAL AND
   WORTH JOINING THIS ALL ACCESS TIER.
Content will appear in form of:
TIER-SPECIFIC-POSTS throughout the month.
About Iamshapeshifting
Hello beautiful people. My name is Jasmin. Welcome to my Patreon page where i am sharing my movement art in all its forms and shapes.! Fotos, Videos, Behind-the-scenes, Talks,  in the genres : Artistic-nude, commercial, abstract, esthetic. I have been dancing , performing and expressing myself this way my whole life since I was 3 years old. I love to express my passion, my art, my inside... through my physicality and share it with you without any limitations.
I perform, create and teach various movement forms in the fields of Dance/AerialArts/Contortion/Yoga/Burlesque and Bodyart. 

In my Online Teachings I am offering:

*60 min. Full Body Strength / Mobility / Stability Condition Sessions. Some sessions are more   focused on Mobility with lots of circular repetitive movements and others focus more on   strength and stability. Core-work is always integrated in all sessions.

*60 min. 360 Flexibility session. Approaching flexibility through various ways such as.
  Mobilizing with circular movements, longer holds with active breath, fascial massaging and        bouncing movements to increase flexibility.

*30 min. pure Core Sessions. Using Blocks and/or Socks. Lots of sliding - pushing - pulling   movements.

*60 min. Shake. This Session is super powerful, high energy with fast repetitive movements -   including afro elements as well as core and mobility.

*40 min. Healing Shake. This Session is to really reconnect with your body, to get out of the   head, to gently create internal massages through movement, using and integrating lots of   active breath with the movement. 

*60 min. Urban Groove Session. This class is a high energy dance and groove class.   Conditioning and shaping the body with fun and high energyzing dance moves from different   urban and african dance and movement styles. Moving with music on beats. 

*60 min. Sensual Movement Session. This class is a mix of talks, exercises and self-exploring   assignments about approaching and finding YOUR sensuality. 


Coming Soon for my Advanced Members :

*MechanimalMovement ( a new developed artistic and creative trainings and movement program. This program is all about mobility, stability, isolations, strenght, flexibility, as well as in combination with the creative expression, use of beats and music, developed movement sequences that will add a performative and emotional aspect to the strong physical method.)
Various Dance and Movement Techniques (Isolations/Flexibility/Groove Steps/My Style)
Sensual/Empowering and Self Exploring Flows.
Honest Talks about self love, self care, nutrition, training, the physical approach to deal with emotions, getting to know yourself, getting back in touch with yourself and learning to understand yourself better.

NEW CLASSES ARE DEVELOPED AND FILMED EVERY WEEK!!!

Subscription: 
Since i am in Costa Rica quarantined and only have my I-phone, the sound and filming quality is ...what it is ;). Authentic but absolutely enough to feel the vibe and train, dance and move with me.
What i do promise you is absolut authenticity and the REAL STUFF.
I have them up for 5 USD  for the first month, which will change by Dec. 1st. 2020 - up to 13 USD as a monthly subscription

My Education: 
I got my BA in Dance and Musical Theater in at the Amsterdam theater school, was born and grew up in Salzburg Austria and lived 6 years in NYC. I travel a lot and work internationally. 
I love to show and express physically strong , powerful poses and shapes that showcase my muscularity but also allow femininity, sensuality and emotions shine through. 
I always want to share my intention. Not just a physical shape. 
I am using this platform to show all of my art without limitations. I hope you will enjoy being part of my journey.
My first goal is to invest into a PROFESSIONAL LIGHT and LESNES SET-UP for my I-phone so my daily creations - MOVEMENT and FOTO CONTENT that i am creating by myself - will get a high quality and cinematic look, no matter where i am in the world.
1 of 1
By becoming a patron, you'll instantly unlock access to 336 exclusive posts
By becoming a patron, you'll instantly unlock access to 336 exclusive posts
Recent posts by Iamshapeshifting
How it works
Get started in 2 minutes