Ian Hubert
is creating Films and Tutorials and just a Bunch of Stuff
Select a membership level
Clearance Level 3 - [Lobby]
Hey thanks!
This gets you access to basically everything I don't usually post because I don't want to bore anyone. I generate a LOT of random content, and this is a behind the scenes look at a lot of it!
Sketches, brainstorms, mockups!
Quickie tutorials! Long tutorials! Stuff that I don't feel like blasting out into the public. 
Timelapses and wokflow videos! 
Status updates! Music! Evil Plans! 
Access to the Discord channel! 
Includes Discord benefits
Clearance Level 7 - [Machine Shop]
All the useful stuff!
3D assets (characters, environments, robots, gizmos, photoscans), animations! 
Fake Ads, Stickers, Posters, Signs
Stock Footage: Steam, Water, Pre-Keyed Crowds, Flares! 
Demo scenes!
Includes Discord benefits
Level 25 - [R&D]
Honestly I just wanted a number on there bigger than 7 bucks, so the perks here aren't particularly wild-
however!
Early access to videos!
Special Thanks in Credits (of anything that has credits)
My eternal thanks (valid until death of either party)
Includes Discord benefits
About Ian Hubert
Hello! I'm Ian Hubert!
I'm a filmmaker and VFX artist- have been for a
long time
! I've done visual effects on a bunch of music videos, and was VFX supervisor on 2018's Prospect. I've also made lots of weird films and webseries (Including Project Lodon (2014), Tears of Steel (2012), and Dynamo (2012-present).But anyone who's followed me at all knows I tend to post a bunch real quick, then disappear for months at a time- that's because sometimes you gotta make money! This is my attempt to not have to disappear quite as much...
What do I do?
Lots of stuff!
Tutorials

Hey yeah! For the past year I've been making "
Lazy Tutorials
", which are one minute tutorials for Blender that try to teach folks some of the CG cheats I've learned over the years, and hopefully encourage people to realize, "hey! I could do that!" But I'm really excited to do more than that. Blender can do so much, and I want to get started making a series breaking down how to go from a sheet of greenscreen in your garage to creating your own immersive world, implementing motion tracking, 3d modeling, lighting, and compositing, all using free software, and all without things getting too complicated, so the creativity gets to stay at the forefront. I mostly just want to see what you crazy people can make!

I also have a couple decades of experience constructing cheap-yet-effective sets and props, and I'd love to pass what I've learned along.
I have a bunch of passion projects. My biggest is probably
Dynamo

It's a webseries I started with my friend Scott Hampson back in 2011 (in a world I started developing in, ack- 2007??). It turns out that episodes take a lot longer to make than I thought, but also maybe not as long as it might look from the outside, because I'm sitting on literal hours of near-finished stuff. Thousands and thousands of man-hours of work just rotting on a hard drive. It drives me a little nuts not finishing stuff (even if some of it's a bit old at this point), so at the very least I'd love to get these out there. If you feel like taking a little journey into the past, you can
check it out here
. One of the ways I'm trying to wrap things up is by sliding a bunch of the plot points into a sort of parallel show:

Dynamo Dream! I'm really excited about this. I guess you could call it a reboot? More a parallel story. It's designed to be way easier to film (turns out a lot of folks I knew back in 2012 live in other cities now), and I'm really excited about the narrative! We've already got about an hour of this nearly ready to go (at the last second I decided to create a ridiculously CG heavy opening episode that's gumming up the works. It's one of my favorite things I've ever made, but also took a solid 16 months or so). And while we can do most of the visual stuff ourselves, I know near diddly-squat about audio, so I have to save up a bit of money so I can hire the
best audio team
in Seattle to make it all sound the best it possibly could.
FutureProof Workshop!

A few years ago I was trying to figure out what I wanted to do with my life- stay in Seattle, or move to LA (or some place slightly more film-centric). I decided to try to do the best I could here in Seattle, and I was able to buy an old church compound on the Kitsap Peninsula in Puget Sound.
It's been excellent!! We're gradually turning it into a little hub of creativity and cozy living. Part home, part film studio, concert venue, film set, maker space, and art gallery. I'm living here with my partner Kaitlin Romig (a talented artist photographer, fine artist, and art director!), and Sean Farbolin (the "Maker on the Move", who's building all sorts of things in the house across the yard).

Okay but-
What do you get out of it?
I'm glad you asked! Obviously you'll get more finished content from me, but also!
3d Assets

Oh man. You guys. I make (and have made) a ton of random assets, and I'd love to start uploading them here for you to use in your projects. Greebly bits, digital characters, robots, vehicles, environments, fake posters, logos, stickers, and brands. Project files, motion capture data, stock footage of smoke and crowds and water, all released for anything you want. Whatever I can put up here, I will.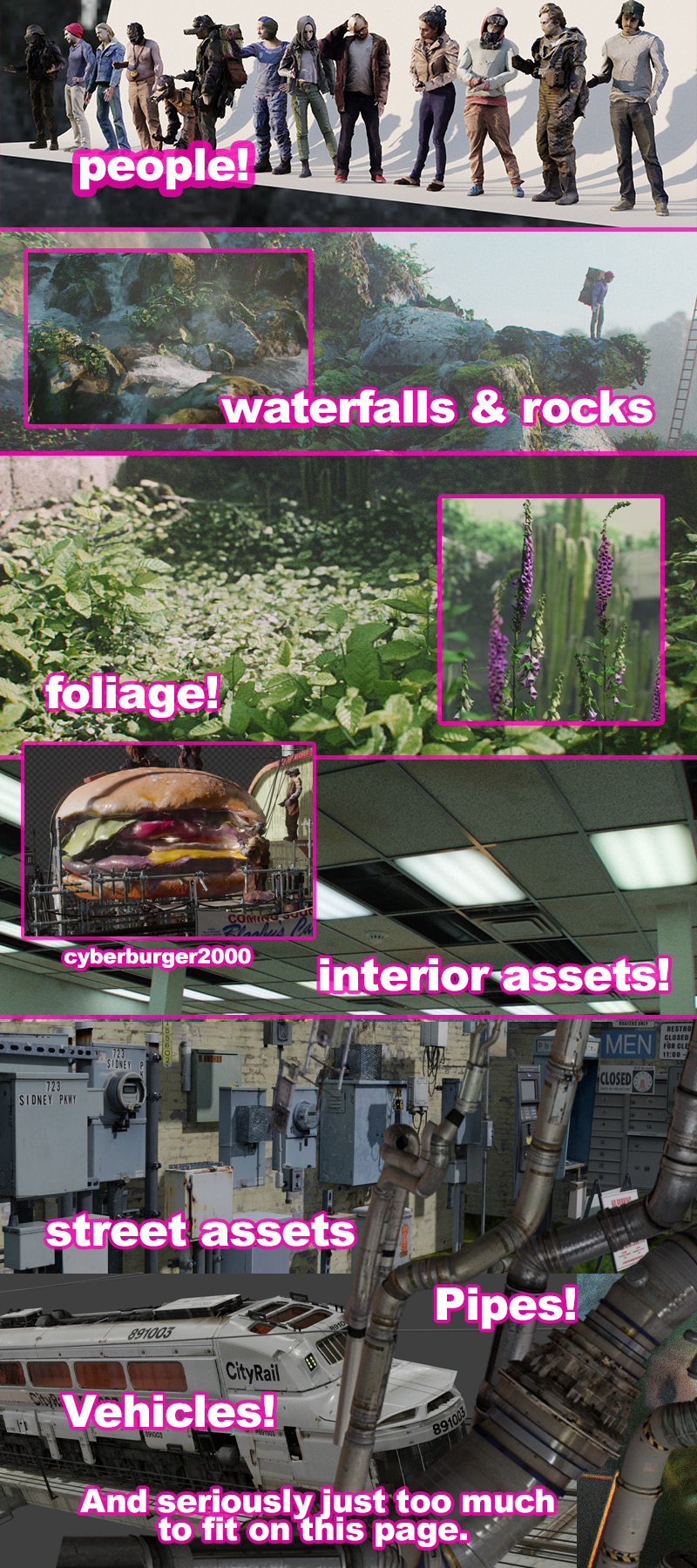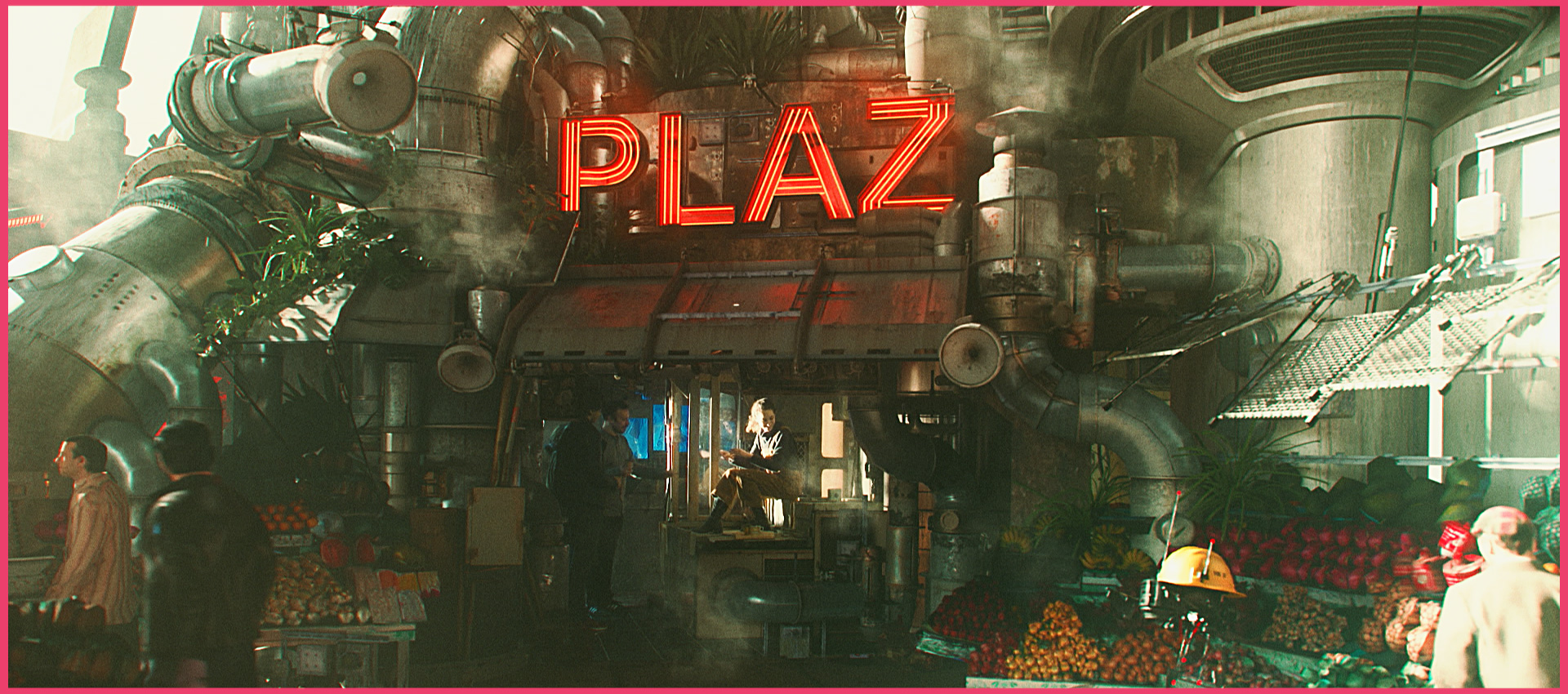 Tutorials, Timelapses, and Breakdowns
For every tutorial I post, there are usually several private ones I make for individual people, or little tips and tricks that, while fun or useful, don't necessarily need to be blasted out to a hundred thousand+ people on YouTube. I'd love to post those here.
Likewise, I'll go through and break down particularly complicated shots I've worked on to show how they work- and I already have a few scenes I've screencaptured that I want to upload with a voice over explaining my workflow for anyone who's curious.
Sneak Peaks, WIPs, and Bonus Scenes

If the filmmaking side's what you're into, that's great! I make most of this stuff in a relative vacuum, and I've got so many bits I'd love to share with an interested group. Crazy deleted scenes, sketches, failed concepts- just bunches of stuff.

Me Talking About Stuff!
Pointing a camera at my face and talking about stuff. Occasionally I'll do it. Status updates and thoughts and the like! Do I have thoughts?
Oh yes!
Music

Look! I make music! Some people like it! I don't really
release
it
often
, but I'll be posting it here. Because I just have this wild feeling like… like I can trust you, you know?
Discord Channel
You'll get access to a discord channel! Come hang out, or ask questions or whatever!
All That to Say:
This place is going to be my catch-all for anything I'm making or thinking that I don't think needs to be Broadcast To Everyone (which is most of what I make).
Thanks very much for your time, and hopefully see you on the other side!
Become a patron to
Unlock 217 exclusive posts
Connect via private message
Recent posts by Ian Hubert
How it works
Get started in 2 minutes