Improvement Pill
is creating Videos
Select a membership level
Level 1: Patron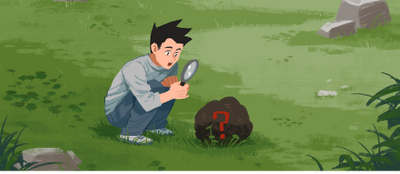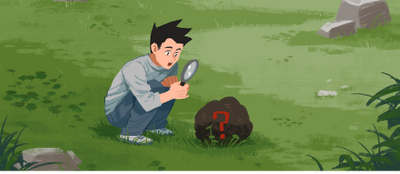 At $10 per month you will gain access to the Private Discord Server with the following channels open to you:

- General Chat
- The Library
- Memes
- Special Interests (crypto, aliens, languages, cooking, nofap, etc)
- Study Room
- Game Night 
- The Theater (weekly social skill training event)
- Book Club (weekly book club)

Includes Discord benefits
Level 2: Prescriber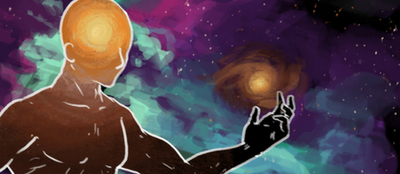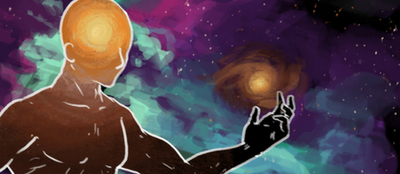 At $30 per month you will gain access to the Private Discord Server with the following benefits:

- All Benefits From Patron Tier
- Access to all future courses for FREE*
- Habit Accountability**

*You must remain a Patron for at least a year first, then you'll gain access to all courses for free.

**We'll assign someone to work with you one-on-one, weekly basis, to hold you accountable + give you advice for any habit you want to build. 




Includes Discord benefits
About Improvement Pill
What is the Improvement Pill Discord Server?

Simply put, it's a private community for people that are interested in bettering themselves. Everyone in this community has skin in the game - giving them a strong incentive to improve. 
Do Not Underestimate The Power Of Your Environment!
They say that
you are the average of the 6 people
that you surround yourself with.
The standards and values of the people that you spend the most time around, indirectly influence the way you think, your level of motivation,
and ultimately the actions you take
. 
The easiest way to change your habits is by changing your environment. It's my goal to make this private community into the BEST environment out there for self-improvement and growth. 

What Can I Expect Inside This Community?
1. The Book Club
- every month we will read a book together (you must get a copy of the book on your own). For every chapter there will be a discussion, live, on the Discord Server. This is a great way to start building a reading habit, and also a great way to retain the information you've learned because you will be speaking with others about what you've learned.
2. Study/Work Sessions -
 every single day (multiple times per day) we will have people studying/working with their webcams on (optional). By simply being in a room with people working, you will feel more motivated to work as well. Similar to the feeling of going to a library and being surrounded by people studying.
3. The Theater -
2 times per week we will host events to help build up your social skills. For example: there will be Improv Night, where you and a group of other people roleplay a hypothetical scenario together. Toastmasters, where you practice giving speeches. And even Casual Conversation, where you practice holding conversations. 
4. Game Night
 - every Friday we gather and play games. We've played Dominion, Setters of Catan, Among Us, Plasmaphobia (for you horror fanatics), and I'm sure the list will increase over time). A great way to end the week and reward yourself for all the hard work you've done!
5. Special Interests 
- there are tons of unique text chat rooms covering a whole range of things like: NoFap, learning new languages, entrepreneurship, hobbies, anime, aliens, investing, lucid dreaming, traveling, and much much more. 
6. Memes - 
one of the best ways to hone your sense of humor is by making memes. We have a whole section of the server dedicated to this. Create a meme, post it, and see what others think. Or you can choose to enjoy the hundreds of memes that we have from the past in our archives.
7. The Library -
a collection of interesting resources such as videos, studies, articles - all related to the four key areas of self improvement. Health, Wealth, Relationships, And Happiness. 
8. Accountability For Habits -
only open to a select group of people. You will be assigned someone to work with on a weekly basis, pushing you to reach your goals and stick to your habits. 
9. Discounts On Future Merch/Products -
we're currently in the works with creating new products such as journals, standing desks, pens, etc. Whenever applicable, I'll give you discounts for these products!
9. And Much Much More
- we are constantly thinking of new ideas for rooms + activities. With the funding from the Patreon, the skies the limit. So expect many more events/rooms in the future!
How Do I Gain Access To The Server + All Of These Features?
It's simple - just become a Patron using one of the above tiers.
Make sure you read the benefits that each tier provides, as they all differ.
And a couple more things to keep in mind:

1. You must join using one of the 3 tiers (as shown above - no custom amount) if you want access to all the events/benefits. 

2. If you cancel your Patreon account (or if payment doesn't go through) it'll automatically kick you from the server. 

3. You will get billed the moment you sign up and also on the 1st of every month. (so it's usually better to join in the first half of a month, or wait till the next month to join)


Is There A Refund Policy?



YES - if you are not satisfied with the community, just let me know before the month is over and I'll be able to refund you 100% of your money. You can also cancel your subscription at anytime. 

What Will You Do With The Donations?

ALL of the donations (excluding tax of course) brought in by this Patreon, will be used to pay the moderators and members of the server for their help running the server. Many of the live events require someone there, organizing and hosting. And they deserve to be compensated for their time. 

The more donations we get, the more we can do. My goal is to eventually have an event of going on every single day, so we can maximize the amount of value that the server provides. 

-Improvement Pill

At this point, we'll be able to double the events we host. So that means double the book clubs, double the social skill events, double the game nights, double the everything. 
1 of 2
Become a patron to
Connect via private message
Recent posts by Improvement Pill
How it works
Get started in 2 minutes