Kenneth Shumaker
is creating stories of fiction and works of non-fiction
Select a membership level
Entry Readers
Basic Entry Readers:
Subscribers will receive a half-hour phone chat with the author/publisher, Kenneth Shumaker to discuss writing and publishing, along with motivation and productivity.
Engaged Reader
Limited (299 of 300 remaining)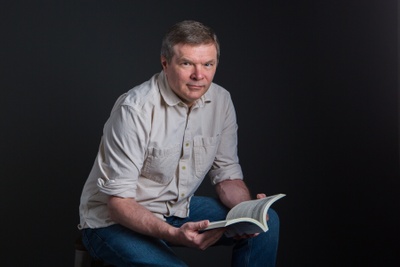 Engaged Readers
Kenneth will chat with subscribers on Viber, Google Hangouts, Skype or some other video format about writing and publishing, along with motivation and productivity. 
Avid Reader
Limited (200 of 200 remaining)
Avid Readers
Avid Reader subscribers will receive two hours of consulting with Kenneth about:
business
motivation
organizing
productivity
publishing
writing 
Value:  $299.98
About
Reading is entertaining or can be an experience of learning, but writing to entertain the reader is an art and a science. Do we writers inform, teach or amuse the reader? Kenneth Shumaker seeks to entertain readers through amusing them while informing and teaching with both fiction and non-fiction.
In supporting this Patreon page for InUPress it allows us to get further editing, layout work and graphics work completed from editors, producers, and designers, helping us get more written works to you the readers sooner.
As Patreon creators we support our monthly subscribing followers with exclusive content available only to followers. Some of the content is only available to higher tier followers as our dedication to your loyalty and support of our work.
Kenneth can be found at 
Kenneth Shumake.ca


While InUPress can be found at 
InUPress.ca
We publish non-fiction works in regards to motivation and productivity as well we produce fiction in books and novels along with short story serial series as well as single stand-alone short works.
On our Patreon account, we will offer you two of our exciting serial series of short stories episodes to entertain you. These will be posted regularly once a month each, to begin with as we wet our feet here, gaining an understanding how you like the writing we do. We will also be publishing items exclusive for our follower subscribers as either videos or written works.
We will initially offer you our medieval fantasy series, Lanis; as well as our sci-fi/fantasy series, and our Eren's Challenge, as our two regularly once a month each published fare.
The first episodes or pilot, introductory episodes were written shorter, at around 1,200 to 1,500 words, then the series episodes become twice the length or more reaching around an average of 10 to 12 minutes reading.
If requested we may add other series or items of ours to the account for subscribers who follow InUPress, such as the medieval fantasy series: Bard & Dragoman, or Bloodgrue, from our Quantos world setting, or possibly from the 5th Galaxy world setting the science fiction series excerpts from our story: Star Grean.
We could offer non-fiction motivational or productivity published works as well, or related videos if requested.
Also in the coming month's, we will offer other videos exclusive to paid subscription monthly supporters of InUPress.

When we reach $200 I'll write a unique Eren's Challenge episode about his  Challenge life pre-series episodes. As well as producing a video on my process for producing episodes for the diferent series I write.

Check out the author page at Kenneth Shumaker

1 of 4
By becoming a patron, you'll instantly unlock access to 4 exclusive posts
By becoming a patron, you'll instantly unlock access to 4 exclusive posts
Recent posts by Kenneth Shumaker