Indicreates
is creating digital art
Select a membership level
Baby Elf
Every elf helps.
Even small amounts help me to be able to keep sharing my Paintings and keep creating!
Besides of my eternal gratitude you will have access to Patreon rewards, such as:

See my art first!
I will post my work first here for you to see in each month's art post!
Exclusive behind the scenes content!
Get to see what happens behind the scenes. You will get sketches and WIP images.

High-resolution wallpapers!
Your Phone or Computer needs a new look?
Get access to high-resolution wallpaper versions of my art in common Desktop and Mobile formats!
There is a big collection in the #wallpaper tag avalible! 

Includes Discord benefits
Happy Elf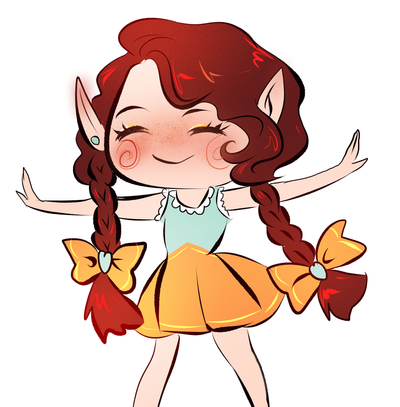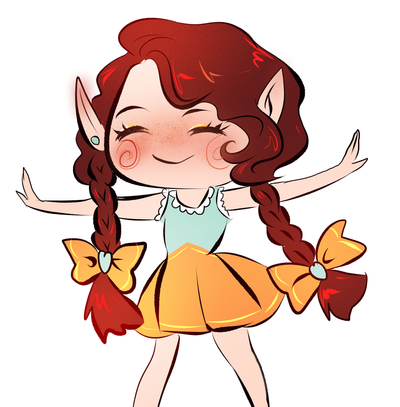 Everything from the Baby Elf tier plus:

VIDEO TUTORIALS
Get access to my library of voice over Video Tutorials .
There is a big collection with over 15 Tutorials available in the #Tutorial Tag!

I will make new tutorials occasionally.

Homework
Get an exclusive assignment linked to that Tutorial for you to practice and learn on your own.


Get to see my painting process!
Do you want to look at how I paint from start to finish?
You will get a long (but sped up) video recording of me creating a painting every month!
There is a collection available in the #speepainting tag.

And my eternal gratitude. 


Includes Discord benefits
Elf Class (live feature)
Everything from the Happy Elf tier
plus:
A PSD source file for one of my artworks each month!
Join my live class each month
Get homework and feedback
Get access to all my brush packs!
Get a small collection of new brushes from me each month!
The brushes are usable for Photoshop and Clipstudio paint.
Live class Feedback in Discord channel!

I give homework on my Discord once a month!
You can then share your homework in the Discord Elf class with me and other students in the channel to get feedback from me.
Mostly including: paint overs!
I give the feedback live once a month and we decide on the date together in the Discord channel!
You can also ask me out about art related questions in the Elf class too, get my study materials and more.  (I study art every day and share my notes with you!)
For the ones that can't attempt I record the lessons and upload them later on.
I will guide you guys and do my best as a teacher!
I used to teach art and will use my knowledge and experience for it.
-I do a live stream and feedback round if you guys want via Discord.
Whenever there is enough artwork from you guys to review.
And my eternal gratitude.
Includes Discord benefits
About Indicreates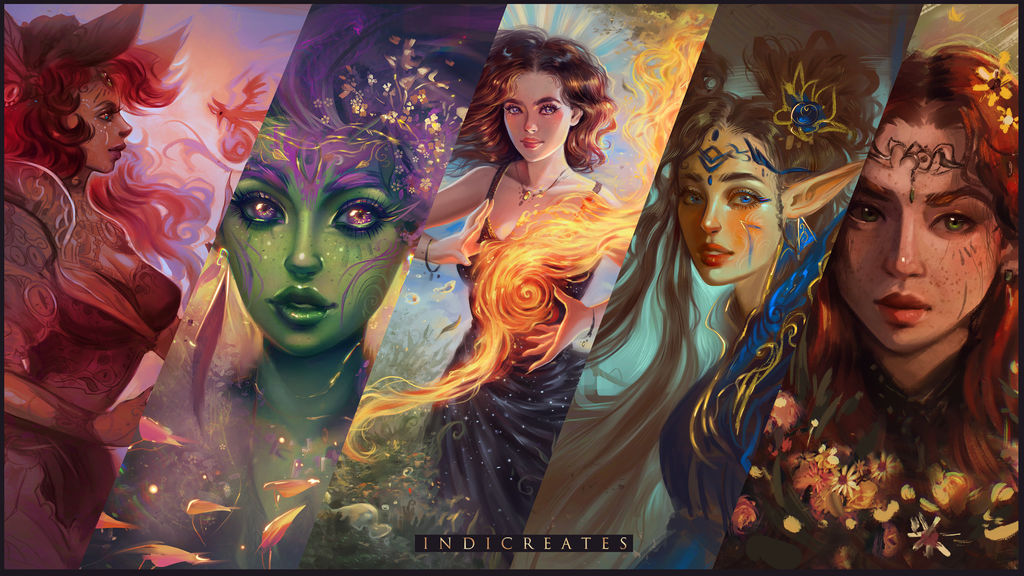 Hello and welcome to my Patreon!
Hi there, my name is Indi!
I'm a fully independent artist and work on Commissions most of the time.
When I was a kid I discovered digital painting, I was only twelve when I first got a very tiny Tablet and I never stopped being in love with digital art since then.
Having so many colors and possibilities just blew me away.
I remember how as a kid I couldn't think of anything else to do with my life other than art.
This feeling and the passion for art was a part of my life and it will probably stay for the rest of it.
With a lot of hard work (painting almost every day and most of the time at night for over 15 years) I was lucky enough to be able to work from home as a freelance artist! (I did start two years ago to work full time after university)
And to be very honest I don't really have another choice since I have a chronic Illness that causes strong fatigue often which is why I am unable to work sometimes. Luckily I did get better lately, though!
So working freely and choosing my work days is the only thing that really works and I am very thankful to be able to do my work from home!
Thanks to you, my dear Patrons I also have a bit of stability which is often a lacking factor as a freelancer.
It really helps me so much to have your support and I am very thankful for each and every one of you!
Knowing that I have people that like my work enough to support it gives me a whole new layer of motivation to keep trying my best so that you have new art to look at every month!
I hope that someday I will be able to live off of Patreon fully, simply to have more time to rest when I need to and to be fully free in my art and focus more on improving.
Then I could also work on art that the community requests and my own stories and worlds.
Maybe someday I'll get there!
If you like my work and want some cool rewards feel free to check out my Pledges, there are small ones and bigger ones to choose from. Every little bit helps a lot and I am thankful for everyone!
Rewards overview

I started my Patreon around two years ago, I keep up all the rewards I post since I like having a library for my supporters!
That means that I have a pretty big collection of:
- Wallpaper packs for Mobile and Desktop
- Video Tutorials
- Exclusive art (Wip's, sketches I never posted anywhere else)
- Recorded time lapses of my paintings.
- Brush packs, PSD's and more!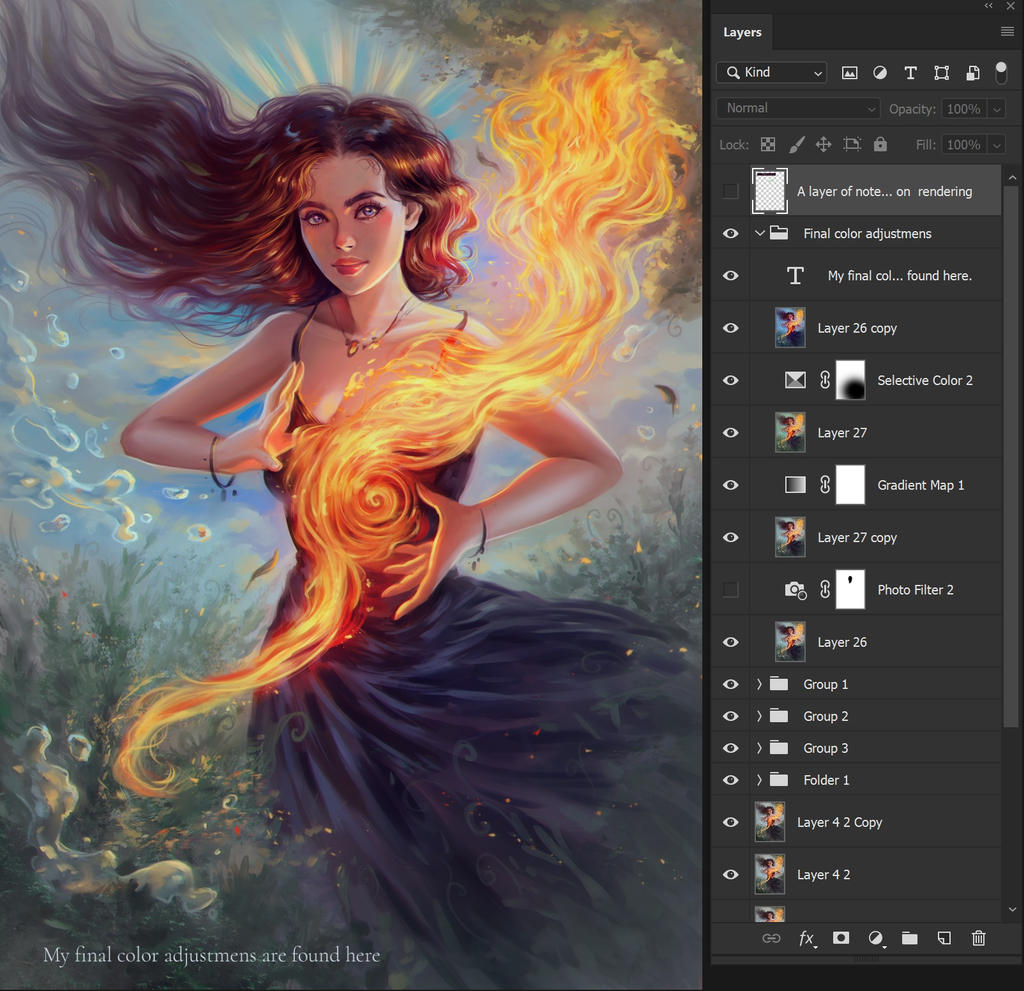 Here is a sample of a PSD reward, those often show my process since I paint on one layer mostly and keep "backup layers" below.
I also have the elf
class Tier
where I do a live stream each month via Discord and review your guys work!
Furthermore I share my art learning notes there and you can always ask me art related questions.
You can click on the tags to reach them.
If you need help with anything or something is unclear feel free to DM me!

Brush pack sample:
10+ packs are available and I make a new one each month.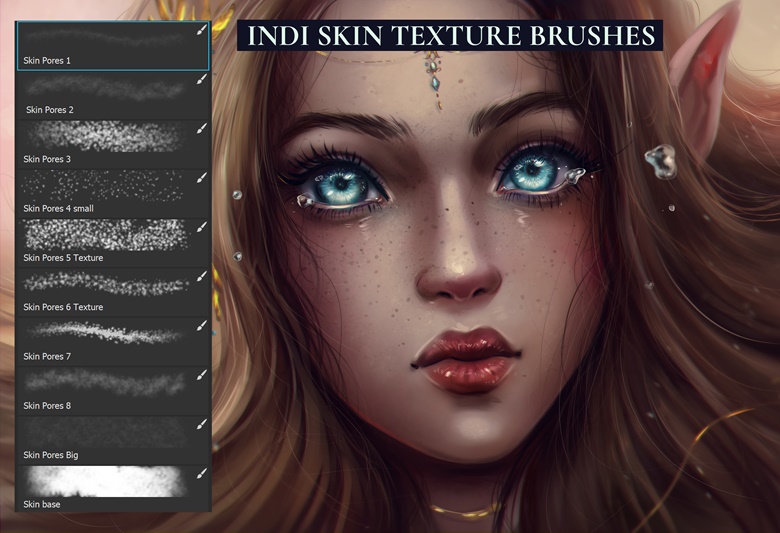 Video Tutorials so far:
17 Video Tutorials of how I paint Portraits, colors found my art style and more!
I try to make new Tutorials whenever my schedule allows it and I take requests for them.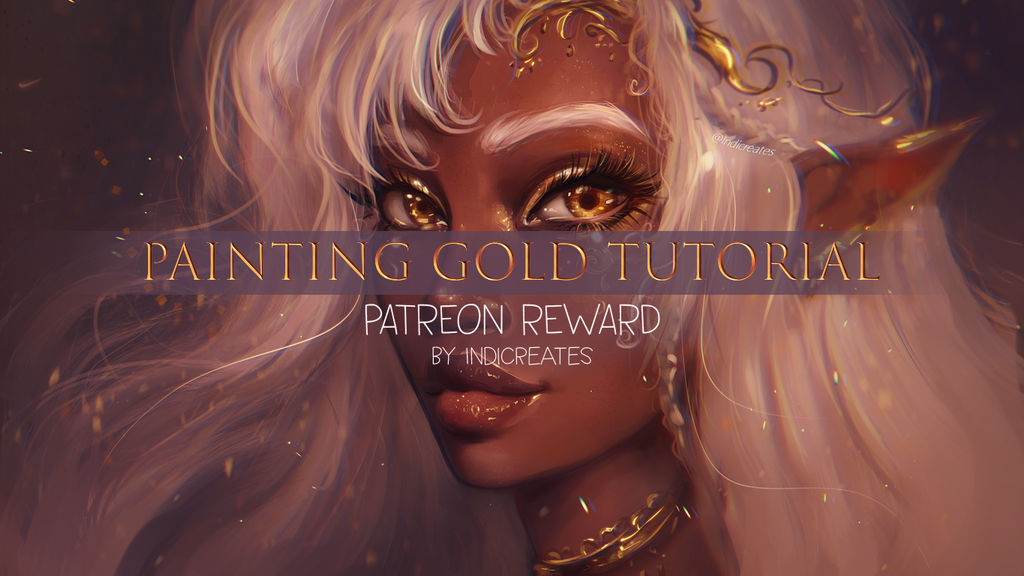 I am using the introduction video Tool to show a sample of a
time lapse painting.

Thank you so much for reading and I hope you consider becoming a Patron if you aren't one already.

I will continue doing my best to create new art for you guys!❤
$399.42 of $418.89
per month
Paid rent!

If we reach this goal I could focus a bit more on personal art and studies!
It would give me some stability for my day to day life as an independent artist and take some anxiety and workload from me, knowing that my rent will be paid!

Id be very happy and grateful, so thank you if you decide to support me and my work.
Every little bit helps me out a lot to create art for you guys and I am happy for every supporter!

My goal in life was never to become wealthy, I just want to paint and not have to stress about finances.
As long as I can paint, share my work with my dear followers and have enough to live I'll be very happy.


2 of 6
Become a patron to
Unlock 331 exclusive posts
Connect via private message
Recent posts by Indicreates
How it works
Get started in 2 minutes