Antonio Inotoidal
is creating Music, Videos, Games
Select a membership level
Video con la tematica que tu elijas, ya sea un gameplay, un vlog, un top, un sketch, un tutorial, etc. (nada sexual, ofensivo ni ilegal, se sensato)

I'll make a cover of your favourite song, just tell me what you want. (hare un cover del tema musical que tu elijas)

About Antonio Inotoidal
¿Por qué estoy en Patreon? / Why am I on Patreon?
Actualmente estoy desarrollando un par de proyectos que requieren todo mi tiempo y esfuerzo: "Xenotime" y "Tower of Babel", dos videojuegos completamente diferentes. Así que toda posible ayuda sería enormemente apreciada, ya que me gustaría poder dedicarme a ellos sin tener que perder mi tiempo y energía preocupándome por cuestiones monetarias.
Xenotime será un RPG de mundo abierto con una ambientación onírica-cyberpunk. Es mi mayor proyecto y lleva varios años de planificación a sus espaldas. Puedes mantenerte informado a través de mi blog:
https://meretrogamer.blogspot.com.es/p/xenotime.ht...
Tower of Babel será un Dungeon Crawler con mazmorras generadas aleatoriamente (rogue-like), pero no será un rogue-like como la mayoría de los que han salido durante los últimos años, sino que tendrá un sistema de juego y de batalla completamente RPG.
Además, una pequeña ayuda siempre vendría de maravilla para conseguir mejores herramientas de trabajo que me permitan mejorar la calidad de mis vídeos y streaming, o para empezar a estudiar y trastear con motores como Unity o Unreal. También aprovecharía esa ayuda para conseguir un equipo de grabación profesional y utilizarlo para componer nuevos temas musicales (necesario para mis juegos).
Muchas gracias por tu apoyo =)
_________________________________________________
I'm developing two different projects which require all of my time and effort: "Xenotime" and "Tower of Babel", a pair of completely different videogames. So every single help would be really appreciated, since I'd love to be able to work on them without bothering about money issues.
Xenotime will be an open world RPG with an oneiric-cyberpunk ambient. It's my biggest project and it has more than a couple of years of planning at its back. You can read about it in my blog (if spanish) or here, in my Patreon page.
Tower of Babel will be a Dungeon Crawler RPG with randomly generated stages (rogue-like), but it won't be an "action rogue-like", it will have a full RPG game system.
Besides, a little help would be great since I could use it to buy new tools to make better vids and streaming, or to start studying and testing my skills with engines like Unity or Unreal. It could be used as well to buy professional recording tools to create new music (also needed for my games).
Thanks a lot for your support =)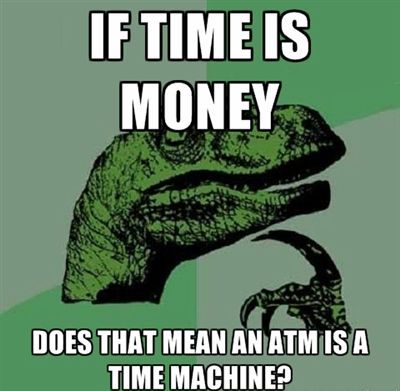 Recibiendo esta pequeña ayuda por parte de todos podría comprar recursos gráficos, scripts, cubrir gastos legales, pagar por traducciones de calidad y demás cosillas que me serían de gran ayuda durante el desarrollo de mi videojuego.

Pay for graphic resources, scripts, translations and stuff for the game i'm developing.

1 of 6
Recent posts by Antonio Inotoidal