InsideTheHive.TV
is creating educational videos about bees
Select a membership level
Get exclusive patron-only merch
Welcome to the colony
Join the colony and get private content and gifts. All of this to help me to create more videos about bees. 
Includes:
Access to my Patreon-only feed, where you'll be the first to know what projects I'm working on and what projects I'm considering.
Early access to new videos. 
Coupon codes for merch.
Exclusive Q&As.
Social Bee
Let's be friends! True social bees. Contribute $5 per month to support me in making videos on YouTube. You'll get all the previous rewards, plus eligibility to
vote to choose a topic where I will make a video about, I'll follow you
from my personal account on FB + Twitter + Instagram!
*message me your links after signing up.
And also, you will have access to
exclusive live streams.
Includes
All previous benefits
Voting capabilities 
I will follow you on Facebook, Twitter & Instagram!*
Patreon exclusive YouTube live streams.
Get this sticker on your 3-month Patreon anniversary
Bee Investigator.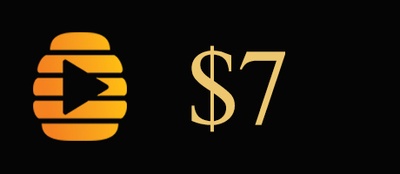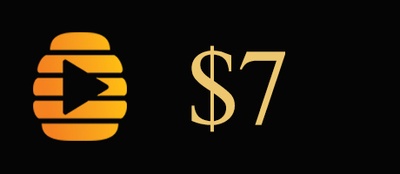 Supporting my work at this level allows me to make many
more videos for everyone.
Thank you! and in return,
I will answer questions from my Patrons
. Get priority in getting your questions answered.  
Send me a short video or photo
of your beekeeping problem/question and
I will send you back a short video with my answer.
All previous benefits 
We will investigate together what is going on in your apiary.
Short video answering your question.
Get this sticker on your 3-month Patreon anniversary
Bee Curious
You are a curious scout bee, looking for new exclusive content. Here we go!  Contribute $15 per month to support my work. You'll get all the previous rewards, plus access to
Exclusive Videos
The idea is to build a library with valuable information about bees. Now you can go back to the nest and bring everybody! 
Includes
All previous benefits
Access to my Exclusive Videos. (Behind the scenes, interviews, travels, tutorials, old scientific article reviews, tips, and tricks).
Get this sticker on your 3-month Patreon anniversary
Beekeeping Club Special
Mind-blowing! You are so incredibly generous,
THANK YOU!
You'll get all the previous rewards, plus 
I will give a talk once a year to your Beekeeping club.
It can be in person (Travel/hotel not included) or online. We can talk about pests and pathogens, beekeeping practices, bee biology, etc. This is great for beekeeping clubs not only for the opportunity to book me in advance, but also to be engaged on a daily basis. Send photos of your hive to find out together what is going on, participate in my giveaways, be able to ask questions to my guests on the show, etc. 
Includes
All previous benefits

Capability to recommend video topics.
Capability to ask questions to my guests. 
Beekeeping club name featured at the end of my videos.
A private lecture to the beekeeping club once a year. 
Patron on this pledge will receive our mug after 3 months.
About InsideTheHive.TV
Hi everyone Humberto here and Welcome to my Patreon page.
InsideTheHive.TV is my 
YouTube Channel
where I post videos about bees covering many different topics,
Beekeeping, Science, Curiosities, Interviews with experts, Live Streams
, etc. 
It is my passion to expand the channel and make it an alternative free source of reliable information about this incredible insect that is so important to our environment and all living beings.
Supporting me on Patreon means that you are
helping me to educate the world
using honey bees as my main subject.
I have big plans for
InsideTheHive.TV
, and would love for you to be a part of that here, on Patreon.
You can cancel at any time
if your financial situation changes. You will not hurt my feelings. The fact that you are even considering supporting the project already means the world to me.
Thank you so much and I hope to see you inside.
Humberto.
Cover the base cost of the project.
On average I spend $250.00/month to maintain the system I have now (website, editing Softwares, music and footage licensing, etc.) and it would be wonderful to find a way to cover that cost.

1 of 2
Become a patron to
Unlock 30 exclusive posts
Connect via private message
Recent posts by InsideTheHive.TV
How it works
Get started in 2 minutes