Inside the Box
is creating a tabletop gaming webseries
Select a membership level
The Nod
We acknowledge your generous contribution with a respectful nod.

Maybe we see you at a convention. Or Disneyland? Or the gas station! It's happened. But whenever we meet, rest assured you will be greeted with the most appreciative nod you've ever received in your fucking life.
"Free Pizza" tier!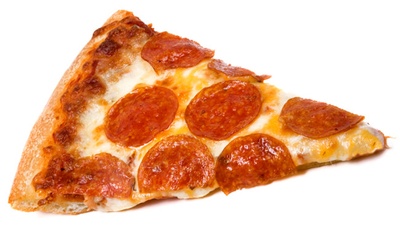 At this tier, you'll totally receive a free pizza from Inside the Box. At some point. Some day. When we decide you're ready.

Oh, and you'll also be credited as a "Supporter" at the end of each video. If that kind of thing interests you.
A Lively Fisting
Limited (474 of 500 remaining)
This tier grants you access to one free fisting from George per year, at the time and place of his choosing. We've limited this tier to the number of people George believed he can reasonably accommodate each year.
Note: Anyone previously in the $10 "Insider tier" has been automatically moved into this new tier. No exceptions.
Includes all rewards from previous tiers.
About
Inside the Box has been producing comedy tabletop gaming videos since 2014. We bring your favorite board games to life with cinematic style, visual FX, and an alarmingly immature sense of humor.

Origin Story:
ITB started out when two lifelong friends, Jack (me!) and George (the upside down dude above) began making terrible home movies at age 13. We kept going throughout our teen years, and somehow the movies became less terrible and we became more ambitious. At some point we also grew unfortunate teenage goatees, but let's not dwell on that era.

Years later, as adults, we discovered the world of tabletop gaming and began a weekly game night. After scouring YouTube for board game-related videos, we realized that while there were many great content creators producing reviews and how-to-plays, we felt we could contribute something of our own into the mix. What if there was a tabletop game series that focused on the sillier aspects of our hobby, the joy of gaming with close friends, and brought the games we love to life in visually exciting ways?

So we decided to marry our love of filmmaking and board games together. And thus Inside the Box was born. Around this time, I also got married to Hana, thereby legally roping her into this ridiculousness too. And Brandon had nothing better to do at the time so we got him on board with a promise of free pizza (a promise we have yet to delivery on... sucker!)

The Future:
We want Inside the Box to last a long time. As we've gained popularity, we've continually tried to top ourselves with our level of production, to make the best videos we can possibly make. Because of this, I've spent more and more time writing, shooting, editing and doing visual FX for our videos, often working 8 hours a night on videos after coming home from an 8 hour day shift at my job.

But in May 2016, I've decided to refocus my priorities and work on Inside the Box full-time. Yup. You can imagine the awkward looks my family gave me when I told them I was quitting my job at age 36 to make funny internet videos full time. I've never seen a whole group of adults all instinctively clutch their wallets at the same time before. Yeesh.

However, over the years, many kind (or possibly drunk) people have asked us if we had a Patreon they could donate to, or otherwise inquired how they could help support us. Well, that time is now. Like, right now. In fact, you know what? This doesn't even have to be a one-sided thing. Here, you make a pledge to us, and I make a pledge to you in return. No not a monetary one, ha! I pledge to you that I will continue to make ridiculous and tasteless videos about our favorite hobby, to invite you into our circle of foul-mouthed and foul-mannered fools, and to promote the spread of board gaming-related disease around the world, for as long as I can, 'til death do us part.

Or until George takes over the show with a violent coup. Either way.

So, where is my money going?
Funds from this Patreon will go towards everything we need to produce the show on a monthly basis. Cast, games, props, costumes, monogrammed dildos, etc. Just normal stuff.

The more funding we get, the more time we can afford to spend on the show, which means more episodes, more often!


We produce 6 full-length episodes of Inside the Box each year.
2 of 3
By becoming a patron, you'll instantly unlock access to 9 exclusive posts
By becoming a patron, you'll instantly unlock access to 9 exclusive posts
Recent posts by Inside the Box