Lauren Rivers
is creating Furry Fiction and Videos
Select a membership level
Topaz Everett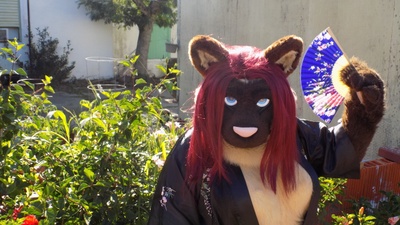 Thank you for your support!
I will follow you on Twitter for as long as you are a patron! (Send me your twitter handle after joining so I can add you!)
A thank you on Twitter for joining from me!
Anna Reschen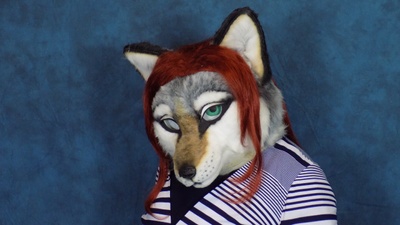 Monthly patrons get access to an exclusive telegram chat and early access to my videos!
Early access to my YouTube videos!
Access to an exclusive Telegram chat!
All previous tier rewards.
Rowan Hunter
Short stories, first chapters, and other projects are released here first.  Be the first to read what I'm working on!
Early access to my monthly short story projects!
First looks at any of my written works!
All previous tier rewards.
About
Hello!
I am the author and creator of Iridescence Studios, which is a series of projects designed and planned by me.
I've got four to six projects in various stages of production at any given time which I want to share with you, but I could use your support.
The average project takes about 14 months to complete and each individual piece approximately a week. That's because I can't devote my full energy to generating content and have to find what time I can.
With your help I could spend my time doing what I truly love, which is creating worlds for my characters to inhabit and fun things for you to watch.
Anyone who knows me knows I take my work extremely seriously and put a lot of heart and soul into my worlds. These aren't just your average novel you'll pick up off the shelf and forget in a week. It's my intention that these be things which will affect you and that you'll want to talk to your friends about.
What am I working on?
Iridescence -
When Lauren Rivers became the Talwyn master of water, she never expected she would need to guide her people through a war.  The conflict between the technologically advanced Ashurians and the Talwyn, known for using special abilities channeled through crystals, was only the beginning.  
Traveling the world searching for answers, she soon discovers there are far more sinister forces at work than anyone could have imagined...
Journeys -
When a pair of traveling merchants encounters a mysterious young Doberman pinscher woman they never expected what she would bring with her.  Trapped away from her home, a city removed from our reality, she joins them on their travels hoping to one day be able to return to Aldris.
Blue Moon
- On an ordinary night, a private detective encounters something she never expected on a stakeout. A werewolf committing a murder. Now, as forces from both sides of the law converge on the event, Logan must piece together what's happened before it's too late... And it just happens to be the second night of the full moon.
Sunset's Edge
- A young kinkajou wanders the wastes searching for a way to survive.  When Sierra Walker encounters a pair of Army soldiers she discovers the real fight is yet to come. 
And more!
As one of my friends say, "You never know what Lauren is going to do next, if you think you know where she's going, you're probably in for a surprise."
Some of my favorite series have inspired me to go above and beyond to come up with compelling stories, engaging characters, and well constructed worlds capable of expansion in all directions.
What happens if you become a patron?
You get to be in the know, learning what I'm up to and what I've got planned before anyone else. You'll get early access to photos, the occasional video, and the chance to ask me questions I'll answer on video. You'll get exclusive access to short story projects not available anywhere but here.

Most of all, you will have my thanks. With me it is no small thing. Thank you for even stopping by.
When I reach this goal, I can add additional outfits and props and additional backdrops to my video projects.

1 of 2
By becoming a patron, you'll instantly unlock access to 15 exclusive posts
By becoming a patron, you'll instantly unlock access to 15 exclusive posts
Recent posts by Lauren Rivers
How it works
Get started in 2 minutes