Fernanda Noronha (Iridium)
is creating Comic Books and Art
Select a membership level
Official Supporter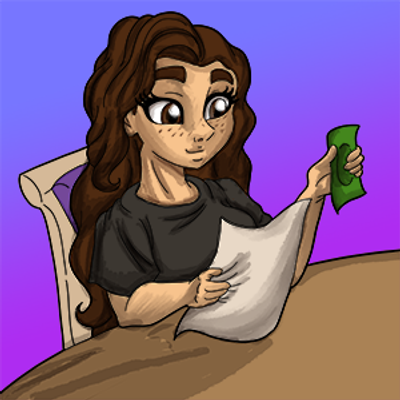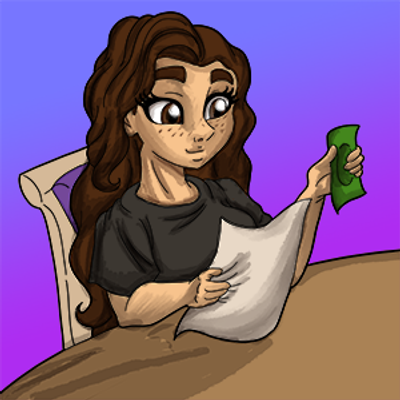 Thank you for supporting! Here, you can have access to HD wallpapers and scenarios from my comic series and recurring Instagram-themed posts! Everything in this tier is digital-media only!
Patron-only posts and messages
All-Access Supporter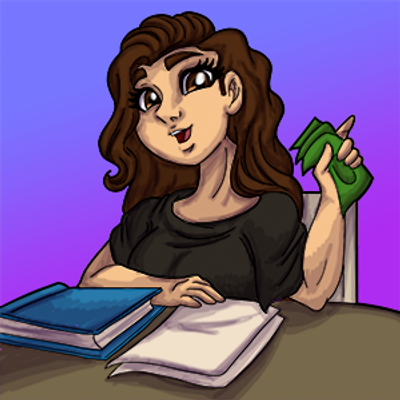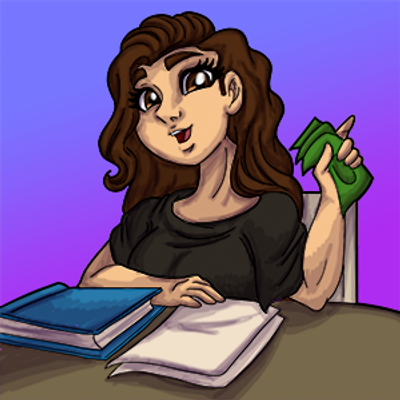 Thank you for your support! Here, you can have all benefits from Official Supporter tier, plus updates of my work progress and your own commissions! You can choose either from the series and themes I currently work on, or something entirely for yourself! Commissions in this tier have a monthly limit, so be sure to order yours first than everyone else! Currently, only digital media will be available!
Patron-only posts and messages
VIP Supporter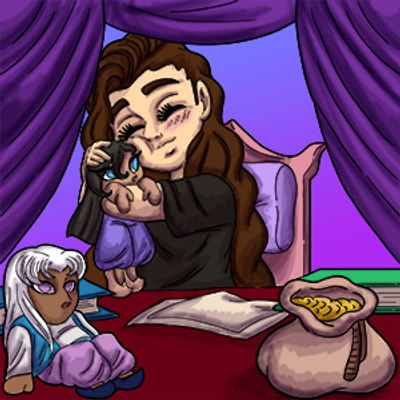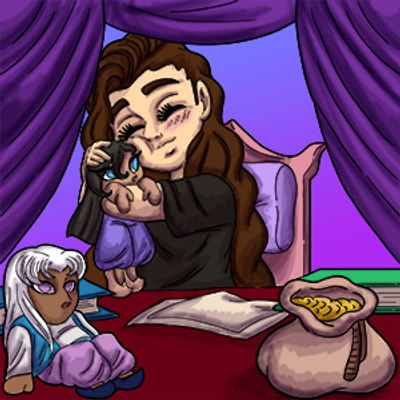 Thank you for your support! In addition to the benefits featured in Official Supporter and All-Access Supporter, VIPs will find themselves with full access to all content I have to offer, along with their special commisions and VIP-only posts, features and even comics! Currently, all content is digital!
Patron-only posts and messages
About Fernanda Noronha (Iridium)
Greetings!

My name is Fernanda, I am creating three stories: Menmar, The Blue Moon Knights - Balam'Uh and Die Leipzig Dämonin.

The first one is a self-published, ongoing comic book project in manga-style reading, found on Tapas and that will be also found here as well; From Farsi/ Persian, meaning "to build, to make or to create", Menmar tells the story of Nadhine, a maiden living in an empire in the brink of a political revolution, whose life is saved by Raheem, a being whose existence seemed to belong only to human myths and children's tales. Together they join forces and decide to help each other in dealing with a human Revolution and a mystical journey to uncover seven magical daggers which might be able to save the entire race of Djinns from extinction.

The second one is a retelling of my oldest project, The Blue Moon Knights (which has its own page on Facebook and a Blog, both still active); tells the story of a group of young Mesoamerican heroes with the enormous task of protecting Mesoamerica against all kinds of evil and restoring it to its former glory, using the powers and blessings of the Maya Gods. It is a project concerning the very roots of Mesoamerican people and their culture, and how can youth learn from the wisdom of older times and maybe bring it back to life again.

The latter, Die Leipzig Dämonin (The Leipzig Demoness, free translation from German), is a project concerning human trafficking and prostitution --- specially when it comes to women's lives and rights. A group of six women, led by Soraya Kellerweiß (The Leipzig Dämonin in flesh and bones), fights against human trafficking and prostitution in the heart of Eastern Germany: the city of Leipzig is the scenario of one epic battle for freedom, respect, diversity and women's right of being treated as human beings with their own dreams, desires and a pinch of sexual manifestations of their own.

The projects are still being built prior to their publishing here; I'll be giving updates here and on my social media pages regarding progress. I hope I can count on your support some time soon. Thanks for your attention and have a great day!
By becoming a patron, you'll instantly unlock access to 9 exclusive posts
By becoming a patron, you'll instantly unlock access to 9 exclusive posts
Recent posts by Fernanda Noronha (Iridium)
How it works
Get started in 2 minutes