Irphaeus
is creating Adult games
Select a membership level
- Supporter -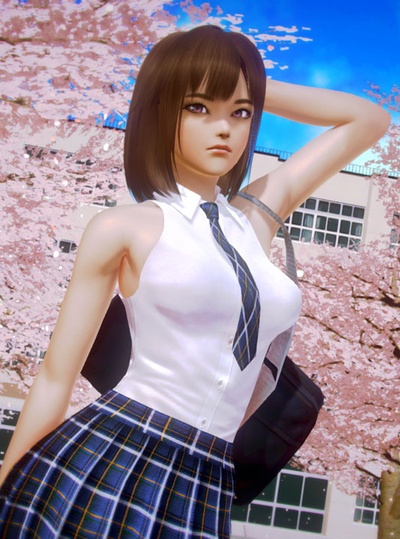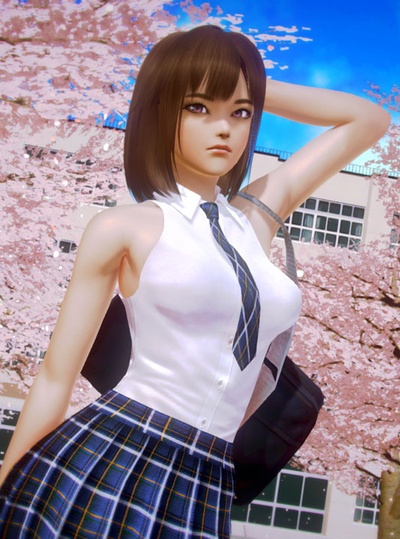 Access to the newsfeed and some SFW pictures of the game.
Access to game polls results
Access to the last update of the game 1 week before it's public released.
Unlock Loyalty Package* after 11 month of subscribe.
Thanks for showing interest for my work! 
Includes Discord benefits
- Funder -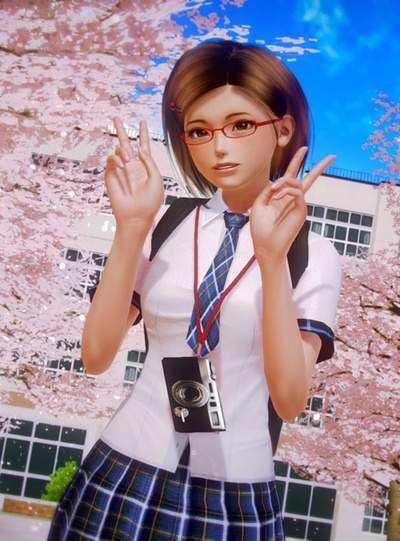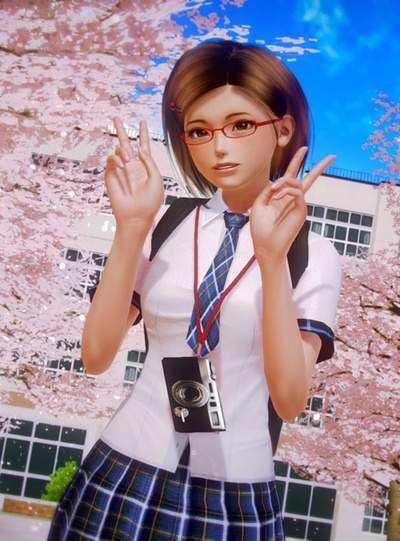 Access to vote on game polls
Access to some NSFW pictures game preview
Access to the last update of the game 2 weeks before it's public released.
Unlock Loyalty Package* after 8 month of subscribe.
All previous rewards
Thanks, your support is greatly appreciated! 
Includes Discord benefits
- Patron -
Your name in the game credit
HD wallpapers of the 3 top Waifu of the month(within poll)
Instant access to the latest version of the game. 
Unlock Loyalty Package* after 5 month of subscribe.
All previous rewards
Thanks for making this possible!  
Includes Discord benefits
About Irphaeus
Hello,
and welcome on my Patreon!
I'm Irphaeus, the creator of
adult games about
Waifu!
About me:
I'm a young (31 is still young, isn't it?) man who loves video games... So much so, that I decided to make my own, and here it is! Please do note that I'm not a native English speaker, so you should expect some "Engrish" here and there. Not to worry though, as each version of the game is thoroughly reviewed before being released.
"But Irphaeus," you may ask, "why did you start making games now, of all times?" Well, I lost my job a few months ago... but in a way, it came as a relief. Now that I have some extra time to devote to my passion, I can do what I like: making games that people can enjoy! Of course, it's not that easy, since I'm still learning about programming, scripting, and 3D. However, with you help, together we can create something we both love.
This takes us to my current project. In August 2017, I started from scratch, and have finally pieced together something I feel happy enough with to show to you all. Why did it take me 6 months to release it? Well, it's a massive visual novel-style of game, that I've been working on by myself. I wanted to work alone (for now) to be able to create a cohesive story, with a lot of characters and content, without having to fight with a partner over minute details. I've seen enough Patreon games to know, however, that no matter how pretty the art is, or how many (fake) choise you have, backers don't want to wait months between releases. Thus, if people like this project, and want to see more of it, I will form a team to bring you the game we all love, faster and more seamlessly.
Best Waifus Available on :
WE CANNOT DISTRIBUTE ADULT GAME ON PATREON PUBLIC PAGE ANYMORE : FOR MORE INFORMATION AND ACCES TO CONTENT, JOIN OUR DISCORD... DIRECT LINK ARE AVAILABLE ON ANY PLEDGE REWARD.https://support.patreon.com/hc/en-us/articles/2120...



____________________________________________________________________________



About my next game project,

WAIFU HUNTER

:


Waifu Hunter will be based around a classic fantasy setting; with goblins, trolls, elves and all those other fantastical creatures we've come to know and love over the years.


The game use renpy and also a customised Unity engine.
In Waifu Hunter, you'll play a skilled warrior that can be sometimes be a bit of perv', but has a heart of gold. Well, not gold... maybe aluminum. (Do you know Ryo Saeba from City Hunter...? Voiced by ol' J. Chan? He's sort of like that, minus the Kenshiro mullet and voice acting talent.)
You work as a bounty hunter, knocking heads and doing God's work. One day, your job will run in a more lewd and lucrative direction as you go about your travels, and it is up to you how exactly to deal with this change.
The game will be a RPG using Ren'py, with a battle system implementing one of the most classic of mechanics: clothing damage (Stripping waifus everywhere! Not without consent, obviously. That would be impure.)
As you battle along defeating enemies, you will meet some new Waifus along the way! (Monster girls of all kinds: Demons, Elves, Amazons, and who knows? Maybe there will be a human or two, just for exclusivity purposes. Although, I know at least one person will say Amazons are human, but not in my world, son.)
After being defeated or pacified, those Waifus can be added to your party, or they can work at your farm, which you can micro-manage to your heart's content! Meaning you will always have some content to play around with while waiting the next story update.
The game will be more of a sandbox than a VN, but will surely keep the quality storytelling showcased in Waifu Academy. No worries, I won't skimp! (Since the plot, characters, setting and whatnot are all made from the ground up, the narrative should tie together nicely, even if you get Witcher-like wanderlust.)
The game will have a lighter tone than the last one: it's not a story about revenge, after all... So, this will allow for both the freedom of morality, as well as the (curated) freedom of plot progression. This will include a map movement and the line, as I want the game to be less a routine than than the previous.
All characters in this game are fictional and not intended to appear real, nor to resemble any real person, living or deceased. All characters are over the legal age of 18 years old (unless alcohol is involved, in which case they are over 21). The game contains strong language and sexual content, so if those aren't your cup of tea, well, then I'm surprised (yet proud) that you read this far (as it says "adult games" on the top of the page), and this won't be the game for you.
To play this game, you must be at least 18 years old IN REAL LIFE. I'm looking at you, Timmy in Two Egg, Florida: don't you do it.
Why pledge?:
It's simple: to make both of us happy, and to enhance my work!
I'll end up making and doing what I love in life, and you guys end up playing fun games that fulfill your fantasies.
On the other hand, if you are just feeling generous, I am more than willing to accept some help.
For the sake of transparency, I will tell you that while most funding will go to the current title, some will go into other projects, such as 3D art and work on other Waifu series games. No worries though, as my focus will be on the task at hand, and the other games in the series will (for now) be a part of days of futures past.
Loyalty Pack?

(The package will be distributed when the game is done.)

This is something my Patreons have requested me to create... A special package that reward your pledge fidelity and your support along my project.
This package will contains :
The mains Waifu of the games.
The game in his final state with his walkthrough.
All the HD Wallpapers/Artwork created.
When I reach more than 1400 Patrons, I hire a new member.
This person will help me to create new 3D characters, environments and scene rendering for all my game projects.
This is going to give me more time to focus on the writing, while drastically increase the artwork quality of the game.


6 of 7
Become a patron to
Unlock 37 exclusive posts
Connect via private message
How it works
Get started in 2 minutes