Isabeau Waia'u Walker
is creating stories & songs
Select a membership level
WELCOME to the FAMILY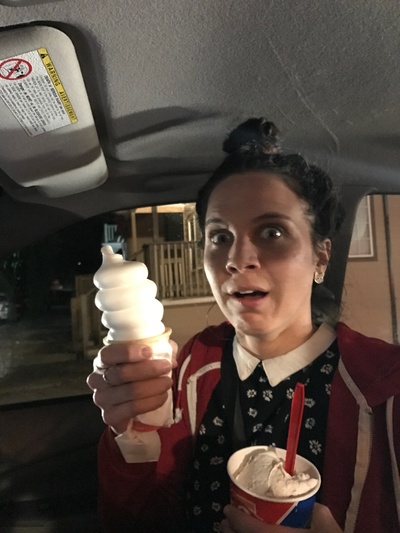 Welcome to the Family! 
$1 per video
Patron Perks!
- T-shirt from my Teespring YouTube account (current perk: KEONAONA black tee)
- name in info box of every supported YouTube video
- access to music videos before YouTube release
- access to Patreon Stream
- access to e-copy of monthly beau-zine
- Patron Chats every other month
- Join our Facebook Group: BeauBeauBarina | Patreon Saints
This is $1 per creation. 
If you want to give a fixed amount per month, you can use the "Giving Cap" at check out.  Mahalo!

HIGH FIVE PLAYLIST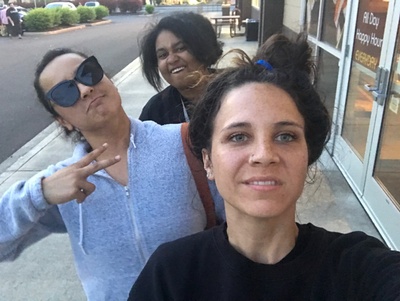 High Five Playlist
$5 per video
All Patron Perks listed in earlier tiers plus...
- Build Your Playlist: Mp3 downloads of covers and originals posted on YouTube. You get access to the Stream so you can download what you've missed and all future mp3 posts!
- Access to my Monthly Favorite Songs Playlist
This is $5 per creation. 
If you want to give a fixed amount per month, you can use the "Giving Cap" at check out.  Mahalo!
SNAIL MAIL TRAIL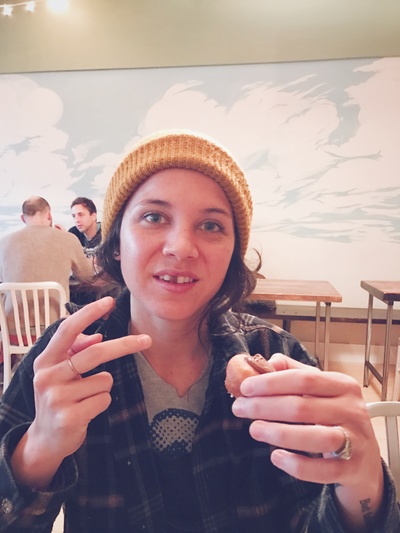 Snail Mail Trail
$10 per video
All Patron Perks listed in earlier tiers plus...
- I make a monthly beau-zine (little story/lyric books) to send you in the mail. I typically make these for live shows but you'll get my SPECIAL single-batch zines.  One volume per month made JUST for my Patreon crew.
- Top Patreon Saint Shoutout at the end of my YouTube videos. Send me your Instagram handle if you would like that posted as well.
This is $10 per creation. 
If you want to give a fixed amount per month, you can use the "Giving Cap" at check out.  Mahalo!
About

THANK YOU for taking the time to find me here Patreon. Your support and encouragement give me courage. It seems unbelievable that strangers would rally in my corner but these strangers have become friends and I aim to show my friends some love by creating worthwhile creations for their ears and hearts. Mahalo, Patreon Saints!

Aloha family, friends, music lovers, and folks who accidentally stumbled upon this page.
I am excited to be a part of the Patreon community. Patreon creates an avenue for patrons of the arts to connect with and promote their favorite creators. I can't sum up who I am in a bio page but I would like to share a little of who I am with you.
Waia'u Family
I hail from the island of Maui. The Waia'u's are a collection of music makers. Our prayers were lifted up through music. Our fears were fleshed out in music. Our hopes were declared through music. Our joys were proclaimed through music. Sharing life through song was first introduced to me in the home. Oral storytelling was modeled and esteemed.
Teacher

I am a teacher. I was a teacher.
I started my professional teaching career over 11 years ago at Canby High School.
My first 5 years were spent teaching within the social studies department at the HS before heading to Baker Prairie Middle School to teach Geography to a bunch of 7th grade rascals.
A few years after that transition, I made my way back to the high school to take over ASB and Student Leadership program. All my love and time was funneled into my students, into carving out and cultivating a refuge and launch pad for my kids.
At the end of my 11th year, I retired from teaching.
...Not from my love of students and building community. That is a constant.
I retired from the schedule and life of a public school educator (at least for now or maybe forever).
The road ahead is exciting, open, growing AND terrifying.
Your Support

I want to share my music with you and give you an opportunity to support me in any way you can. First of all, I just want you to listen! And if that's all you can do, THANK YOU! Thank you for listening. If you would like to help me make more and better quality music, there are ways you can do that...starting at $1 a month. Here is the link to my YouTube Channel so you can get to know me:
My YouTube Channel!
Your support will help me acquire the necessary recording equipment, hire out creative support, maintain instruments and secure studio time with mixing and mastering costs. I'm working to carve out time to create the kind of music that will disrupt and soothe.
I record and edit a couple videos per week and I am always writing, collaborating and figuring new ways of creating.
Your Incentive

In the beginning, my "fan base" included some devoted family members (thanks, fam). Music will always be a big part of how we communicate and love each other. As I began sharing more music online and playing out at live gigs, I have realized the GIGANTIC role you as listeners play in my life as a musician. I want to share music with you. I want to converse with you. And, even if you can't help me financially, your listening ear and open heart is what I desire. Thank you. Thank you for simply considering coming alongside me in this. It's a world of pure imagination...I cannot believe I get to do this with you all.
my originals:
https://youtu.be/pjcrMD97k8I
my imitations:
https://youtu.be/-1IOM7FWiUw
collaborations w/ friends:
Hallelujah - COLLAB
with love...& lots of it,
isabeau
QUESTIONS?

Contact me on my Facebook Music Page, Instagram or Twitter.
I am excited to connect with my Patreon familia :)
For Updates/YouTube:
Isabeau.tv
I used to fund my music purchases with tip money from local gigs.  Then, with the support of my current patrons, I was able to upgrade some of my own recording gear and get into the studio.  With further support I aim to continue making those improvements in recording, editing, lighting, and marketing.  I would also like to look for other Patrons to begin supporting so that they can make those types of improvements too.
2 of 2
By becoming a patron, you'll instantly unlock access to 600 exclusive posts
By becoming a patron, you'll instantly unlock access to 600 exclusive posts
Recent posts by Isabeau Waia'u Walker