Izzy Smith Gaming
is creating Quality Gaming Videos!
Select a membership level
Bronze Membership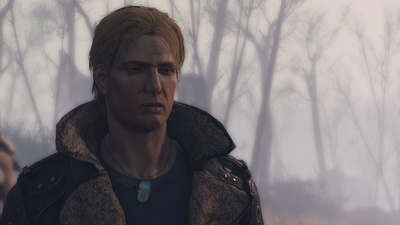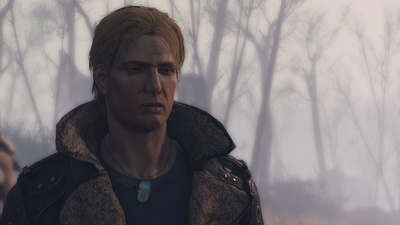 At the Bronze Membership Level, you'll receive;
- Access to Patreon Only content, which includes screenshots of upcoming videos and alternate thumbnail artwork!
- Connection with myself and other members here on the Patreon page!
Silver Membership
At the Silver Membership Level, you'll receive;
- Everything that is included with the Bronze Membership Level;
 - Access to my private Discord Channel, where you can chat with myself and fellow viewers!   
- EARLY ACCESS to videos before they are posted on YouTube! Select videos will be uploaded first to Patreon, and will be available for at least 3 days prior to being posted on YouTube. It'll be like having a private screening!   
Includes Discord benefits
Gold Membership
At the Gold Membership Level, you'll receive; 
- Everything that is included in both the Bronze and Silver Memberships;
- Access to my Rabbit Channel, where we have video marathons and movie nights! Chat is available while we watch, so you can join us and comment while we enjoy a film or some of my videos! 
Includes Discord benefits
About Izzy Smith Gaming
Hey everyone! Thanks for coming by and looking at Izzy Smith Gaming! I'm Izzy Smith, the host, creator, narrator, writer, producer, director... well, you get the idea. It's a big job for one guy to wear so many hats! But, it's what I love to do, and it always keeps me busy. 

Izzy Smith Gaming is a YouTube channel that I established in December of 2016, and I began uploading content to it in January of 2017. It consists of gaming "Let's Play" videos and "playthroughs", as well as ongoing gaming tips, hints, and ideas. 

Why did I begin making gaming videos? It all starts back In 1986, when I was sixteen. I took interest in a local college radio station. I enjoyed the music they played, which was far from the mainstream rock I heard on most of the "big league" stations in my area, but it wasn't just that. I became interested in the personalities I heard on the air, playing the music. They sounded like me. They spoke about things that I was interested in. They connected to me. I decided that I would investigate what it took to become an on-the-air personality. Having a few friends that attended the college helped, and after speaking with them, they put me directly in contact with the head of the station. After meeting with him and discussing my interest in broadcasting, he asked me if I'd like to try out, by sitting in with one of my favorite on-the-air personalities. You can imagine my surprise! I jumped at the chance, and the next day, I was broadcasting alongside a great person from a station I'd only heard on my radio dial. I was hired afterwards and began my work in radio. 

Since those days, I've worked at several radio stations, including an internet station. I've broadcast countless hours on the air, as well as having worked behind the scenes, recording and mixing a lot of bumpers, top-of-the-hour ID's, commercials, and news broadcasts. I was even a News Director once! 

But to sum up why I started making gaming videos, I feel that's what I bring to them - my passion for broadcasting. Being behind a microphone has always been my dream. I love video games, and I enjoy the process of taking the audio I've recorded and mixing it with the video I've captured. So why not take a shot at a dream, and see if I can make a go of it for a living? 

The videos I record are driven by the story of the games themselves - I only add a narration to them. I attempt to drive the story by fleshing out the ideas and motivations of my character while I play the game. Some games, such as the Fallout franchise, allow you to make decisions that guide your character towards a path of good or evil.  If I'm playing a hero, why not play upon that idea, and make him someone that a viewer wants to see win in the end? If the main character is a villain, then why is he that way? What makes him evil? The viewer should understand my motivation for playing him that way, and react to him accordingly. When I record a game series, I want the viewer to feel as though they're watching a movie or their favorite television show, where they come to know each character by name, and develop feelings for those characters. 

I love what I do. That's why I do it. I'm also driven by a desire to share it with others. That's why I've created this Patreon page, and I ask for your assistance - so I can go on doing what I love, and sharing it with you. 

Thanks for reading, and I hope to speak to you in the future!

-Izzy
My first goal is $250! With this budget, I could keep some bills paid while I work on bringing more videos to the channel!
1 of 3
Become a patron to
Unlock 10 exclusive posts
Connect via private message
Recent posts by Izzy Smith Gaming
How it works
Get started in 2 minutes