Hello! Thank you so much for considering supporting us - we have big plans for the future and you can really help!
On J2Ski, we aim to bring the best and most diverse sources of ski knowledge (including you, the skier) together in one place, to help you to know where and when to Ski (or Snowboard).
We want to find you the best ski area for your needs, the best snow for your wishes...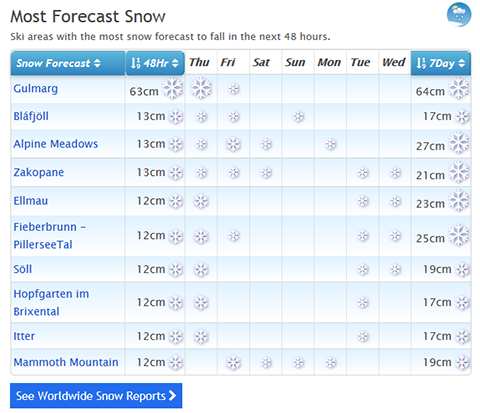 A clip from J2Ski.Com, with the forecast snowfall for the week ahead
...and we want to save you money so you can ski more.
Which is why we're on
Patreon
; you can support us at a level that works for you - from just a dollar a month - and help us to make J2Ski even bigger and even better.
If you like what we do on J2Ski – then please become a Patron and help us grow.