J. Bouey
is creating Dance Projects
Select a membership level
Friend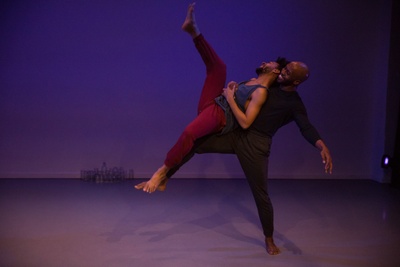 Access into the creative process and all other Patreon exclusive content
Access to exclusive Livestream rehearsals and post-showing discussion
Family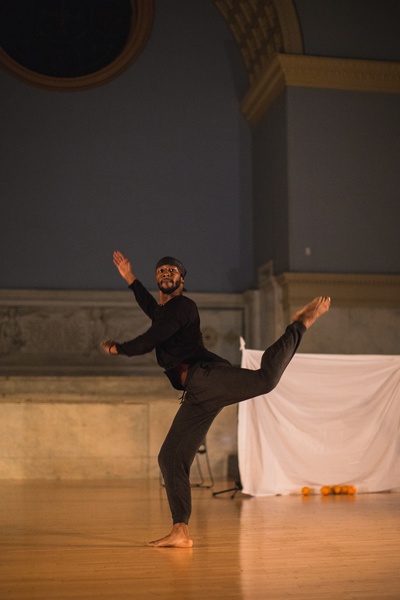 Access into the creative process and all other Patreon exclusive content
Access to exclusive Livestream rehearsals and post-showing discussion
Acknowledgment and Thank You in Monthly Newsletter
1 ticket to 1 show each year
About
WELCOME!
Chiron sends us out into the world missing a layer of skin, and ensures that others will not rest until they touch it. It is Only by working through the pain that we reach the limitless realm of the divine.-
Dawn Bodrogi. 
I'm working on the premiere of my first full-length work,
Chiron in Leo
, and with a goal of $19,000 to raise I could use every bit of help. Over 70% of the budget is to help properly compensate the creative and technical team at a competitive industry-standard rate. Check out my budget here for more information on the specifics.
https://docs.google.com/spreadsheets/d/15mkLGLf2eI...
I am currently applying for grants and other institutional support, a method that has help get me to this awesome opportunity. These methods don't help meet immediate needs like paying for rehearsal space, travel, and the cost of living. Contributing to my Patreon will help me meet those needs and keep the creative process going to create a strong premiere in May 2020!
About Chiron in Leo
Informed by an astrological aspect in my chart, Chiron in Leo brings about a healing of the inner child by addressing trauma and modeling healing practices that could benefit the witnesses. In Greek mythology, Chiron is known as the "wounded healer", a figure that I often embody throughout this performance. This work is largely informed by storytelling, particularly, the overwhelming and fragmented sensational experiences related to trauma through both the physicalization and vocalization of metamorphosing memories. My artistic practice is most concerned with addressing systems of oppression through a lens of healing centered around the body and movement, and Chiron in Leo is my story.
What You Get as a Patron
Access into my creative process via posts on Patreon, Livestream rehearsals, and invitations to my open rehearsals.
Shout outs on my newsletter, website, and programs
Certain tier levels will receive gifts like tickets to my shows
Thank you!!!
Bio
J. Bouey is a current member of the Bill T. Jones/Arnie Zane Company and founder and co-host of The Dance Union Podcast with Melanie Greene. J. performed with Elisa Monte Dance as an apprentice, Christal Brown's INSPIRIT Dance Company, AntonioBrownDance, Germaul Barnes' Viwesic Dance, Dante Brown | Warehouse Dance, and Maria Bauman's MBDance. As a choreographer, J. Bouey has shown their original work at The Chocolate Factory, New York Live Arts, Judson Church, Brooklyn Arts Exchange, Gibney Dance, BAAD!, CPR – Center for Performance Research, La Mama Experimental Theatre and South Mountain Center for Performing Arts. J. Bouey received a BFA in Dance from Arizona State University.
Artistic Statement
My artistic practice addresses systems of oppression through a trauma-informed lens in which healing is located in the body and facilitated by movement. My life and experiences, along with the history of systematic oppression of Black folks, are sites of research and my work threads the personal with the systemic. Under immense dehumanizing pressure, Black folks have survived and coped. My creative practice investigates how our ancestors did it and asks what must we do now to continue the healing process? One of my working theories is to show a distinction between the healthy and toxic coping practices we've inherited.
Live performance is the main context in which I've shown my work, but will begin sharing some film projects in the near future! Check out some videos of my work by visiting JBouey.com/media
$150.44 of $250
per month
Example of how this goal supports the process:

Up to 25hrs of studio space per month
Covers performance rate for 1 collaborator
2 of 3
By becoming a patron, you'll instantly unlock access to 10 exclusive posts
By becoming a patron, you'll instantly unlock access to 10 exclusive posts