J.J. Brown, Wordslinger
is creating stories & art
About J.J. Brown, Wordslinger
Welcome to my Patreon page! 

A long time ago, in a small town, one screen theater, I discovered a galaxy that I very much wanted to be a part of.  So much so, that I created my own character and wrote myself into it.

Well, okay, I was seven and the movie was Star Wars.  I had so much fun writing my own adventures with those characters in that galaxy far, far away, that I went on to add myself into other favorite movies, TV shows and books. It would be more than a decade before I discovered that I had been writing fan fiction. By that time, I had been writing my own stories and creating my own worlds and creations.

But I never forgot what writing those stories had taught me - character, plot, story, world-building - and it was those tools that helped me take that leap of faith into creating my own worlds.  My very first novel was a result of those efforts, as terrible as it is.  Most first attempts at anything usually are, but the best way to learn is through producing terrible first efforts.  

I have many goals planned for this site, which includes sharing two original, serialized novels. One of the serialized novels is designed to allow you, the reader, to choose from four (4) options to determine the story's next action.  The other serialized novels will be standard, straight-forward tales.  There will also be some posts about art, featuring some of my own art.  Lately, I've been re-acquainting myself with painting and drawing.  

I'm excited to begin this process and hope you feel the same as you join in. I'm eager to build on what I've currently established on my tiers.

Again, welcome to my Patreon page and thank you for your support!

Select a membership level
A Feline, An Equine & Random Bits of Poetry
Henry the Gray (a cat) shares his wisdom!
Best Bud Mare (a horse) has delusions, er, dreams of grandeur! 

Plus, Random Snippets of Poetry!
Thank you for your support!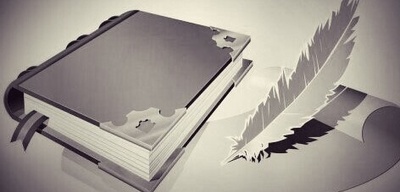 The Monthly Short
This level includes:
1. Everything in the previous tier;
2. General posts open to all Patrons;
3. A Short Story of the Month.
Thank you for your support!
A Muse to Amuse
This level includes:
1. Everything in the previous tiers;
2. Posts on tapping into your creativity;
3. How my favorite books have influenced me as a writer.
Thank you for your support!
Recent posts by J.J. Brown, Wordslinger