Jeremy Smith
is creating Digital Sculpts, and minis, For 3D Print
Select a membership level
Nameless Terror
Nameless Terrors get my eternal thanks, as every little bit helps. You'll also get 
Access to my community of patrons help support what I do.  
And connect with other patrons. 
Crawling Chaos
Limited (0 remaining)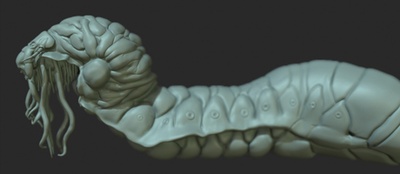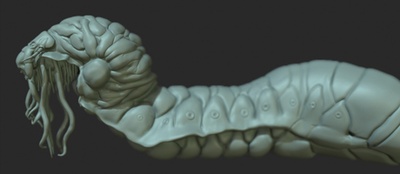 As a Crawling Chaos member, you will enjoy
Access to my monthly sculpt files, for you to print and enjoy.
Take part in polls to help me decide what to sculpt next.
Infant Great One
As an Infant Great One, you'll enjoy:

Access to the monthly releases of new minis

About Jeremy Smith
Hi,

I'm a digital sculptor who's worked with companies like Petersen Games, JASCO, Megacon Games, Iter Miniatures, BoardGameGeek, and several others, making mini's for tabletop games, as well as high detail busts. I specialize in characters, creatures, weapons, and vehicles, of varying scale.

Every month I'll be making sculpts, and exporting them to STL files, for you to print on your home 3d printers. This is a month-to-month Patreon. Previous months sculpts are available at: https://www.myminifactory.com/users/J-Smith for individual purchase. If you're in to monsters, cool characters, and prints of awesome stuff, to use in your tabletop game, to paint, and customize, or just to display on a shelf, I'd love your support!!

Why am I doing a Patreon?
I'm hoping Patreon will allow me to spend more time producing sculpts directly for the fans of my work as well as allowing me direct interaction with my supporters. As of a few months ago, I've gone Month to Month. So the sculpts you see advertised for the month, are all of the sculpts available. All previous months sculpts are available at https://www.myminifactory.com/users/J-Smith for individual purchase.

What will I be getting? (Crawling Chaos Tier)
As soon as your payment goes through, you'll get access to the monthly sculpts I provide links for.

After that, I'll be making new sculpts for the next month.
Note: I do have freelance responsibilities, with deadlines, but I will always do my best to make as many sculpts a month, as possible, for my patrons. When I can support myself via Patreon, I'll be able to produce much more work specifically for this community

You'll also be able to take part in polls to decide what I sculpt that month.

When will I be billed?
As soon as you sign up you will be charged for the amount dependent on the tier you choose, and after that you will be billed at the beginning of each month.

How will I get my files?
At the beginning of each month after peoples payments have gone through I will post a dropbox link with the files in it. The link will be active for 30 days (please make sure you download the files as once the link expires you wont be able to get access to the files)

Additional information on tiers:

The files provided are all for non commercial, personal use only and are not to be redistributed or used for financial gain.-the exception to this is the Immortal Merchant tier please see below-

Immortal Merchant tier
The Immortal Merchant tier allows you to sell 3d prints of my sculpts for profit. This doesn't allow molds to be made for mass production of casts. You can sell prints of any of the sculpts released via my Patreon, As long as you are signed up for this tier you can sell prints of my work, if at any time you want to stop you can just cancel your Patreon support. I reserve the right to remove supporters from this tier at my own discretion. Part of the agreement also includes that you will, whenever you're posting on your website, or on social media etc will credit me (Jeremy Smith) as the sculptor and creator of the work.

And finally thank you
Most of all, I want to thank each and every one of you, for your support, patrons or casual browsers. It means the world to me that you would consider parting with some of your hard earned cash, to help me do what I love, making monsters, and characters, and share it all with you.
If you can't afford to become a Patron, I completely understand, any support you can offer is gratefully received, whether sharing a link, telling others about my work, or just enjoying my work enough to tell me about it.
To anyone who gets some of my work, I'd love to see your paint on them. How you put your personality on them is something I will always love to see.
Again, it bares repeating, thank you so much for your support.


By becoming a patron, you'll instantly unlock access to 45 exclusive posts
By becoming a patron, you'll instantly unlock access to 45 exclusive posts
Recent posts by Jeremy Smith
How it works
Get started in 2 minutes