Jackaloo
is creating The Internship Series
Select a membership level
Punk
$1
per comic page (max of 5 per month)
✮ View the main comic 10 pages ahead of public access
✮ FULL resolution files of each comic page available for download
✮ Participation in Charity Polls, Discussions, and Announcement Q&A
✮ View the monthly Patreon-Exclusive Pinup Piece
Geek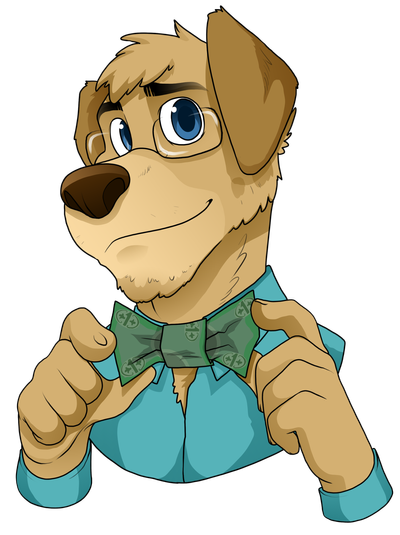 $2
per comic page (max of 5 per month)
All Above Rewards PLUS:
✮ Poll Participation in voting for the monthly Patreon-Exclusive Pinup Piece
✮ Access to the two monthly Livestream drawing and chat sessions
✮ View SFW Commissions posted exclusively on Patreon
Boss
$3
per comic page (max of 5 per month)
All Above Rewards PLUS:
✮ Access to read the hidden "Side Comic" only available on Patreon till the comic's completion
About
Hello! I'm Jackaloo. You may have found me from places like Furaffinity, Inkbunny, or perhaps on a different website where others share my work. No matter where you found me, thank you for visiting my Patreon!
This Patreon is dedicated to producing all content revolving around "The Internship" series. Some of the rewards include the full sized high resolution PNG files of each page, work in progress screenshots, access to the currently running secret comic, and more! Please keep reading for more information and rewards.
TWITTER
FURAFFINITY
INKBUNNY
Note: These comics are intended for an adult audience and include language/violence/sexual content. You must be at least 18 years or older before becoming a Patron of these stories.
VOLUME 1

(COMPLETE)

:
25 year old Andrew (Andy) Oleander, a grad school student just trying to kick off his career out in the real world. When a bet from an old frenemy backfires, he finds himself being given an offer he can't refuse from an older gentleman. Is he willing to take the risk for a fantastic new job, or has he found new reasons to invest himself?
VOLUME 2

(COMPLETE)

:
Taking place immediately after Volume 1, an impulsive act causes a rift in the group. Cooper and Andy find themselves in a strange place in the new year as Cooper begins his first steps in getting his act together. When a connection leads him to an interesting new side job, Cooper's faced with some insecurities he has never overcome. Meanwhile, Waldren and Andy fall into their own challenges as they begin to discover more about each other and themselves than they had ever known before. 
VOLUME 3

(IN PROGRESS)

:
 With Rail undergoing a sudden change, will Cooper step into the limelight beside River? Can Andy figure out his relationship with... anyone? Where will Emery find his place in all this? Find out as more pages come out in current time!
SUMMERS GONE

(COMPLETE)

:
 Summers Gone is a timeline-jumping inside look to Andy and Cooper's past together, pairing directly with volume 1 of The Internship.
FALLING FLAT

(COMPLETE)

:
Taking place in the weeks before meeting Andy in Volume 1, follow Waldren and the string of events that lead him to his role in The Internship Series, plus Noah and his own journey to meeting Waldren and friends.
WINTER BLOSSOMS

(IN PROGRESS)

:
In between the time skip that takes place in Summers Gone, Cooper and Andy navigate their mid-college years in their constant ups and downs of growing, changing, and adapting to the new challenges they face and how they feel about each other.



Important:

Because my Patreon charges

per comic page

instead of per month, there is a threshold where I will not post more than five pages per month to keep finances reasonable for Patrons. You also have the option to cap your own pledge to ensure that you do not pay more than you can afford in the settings. Thank you!
Since "The Internship" is posted for free publicly, Patrons are always a few steps ahead of the pack! Not only do they have access to new pages of the comic an entire
month
before their public release, even more rewards are listed on the right side of this page. Different levels mean different rewards, so take some time to read them all and see what entices you! You'll have access to various exclusive artwork, livestreams, polls, sketch requests, and more depending on the amount you pledge.
Patrons help make the world a better place by voting for monthly non-profit organizations that a portion of this comic's funds donate to. Chosen charities revolve around humanitarian, environmental, and animal care.

Thank you so much
to everyone involved in helping make this comic series! I can never thank you guys enough for how much you have changed my life for the better and I hope you continue to enjoy the stories. Hopefully, see you at a con someday!
By becoming a patron, you'll instantly unlock access to 797 exclusive posts
By becoming a patron, you'll instantly unlock access to 797 exclusive posts