Jajutsu
is creating Cosplay Content
Select a membership level
Thank You!
Thank you so much for your support!
Welcome to the Clan!

 •  Occasional reward drops + patron feed access
KOHAI TIER
Patron feed. Includes: (work in progress, videos, gifs, fan signs, BTS, general nonsense and irl updates)
Lens Access
Select wallpapers from all the months sets!
SENPAI TIER
Access to patron feed. 
Select wallpapers from all the months sets!  
SFW images from 1 of the monthly sets.
Early access to yt vlogs.
About Jajutsu

This month:

Saeko: ALL TIERS
Krul Tepes: Senpai Tier
Play Dead Bunny: Jounin Tier
Big Bad Wolf: Master Tier
Krul Blood Bath: Master Tier

NSFW Videos: Kami Tier

Hellooooo!

I'm Jackii~ but you can call me Jutsu! I started cosplaying in 2013 and am still going strong! I'm a big fighter game fan, an ex gymnast and a martial art fanatic!

I specialise mostly in fighting game characters and typically badass anime girls, but I DO like to indulge in cute and lewd characters whenever I can ♥ ! I've practiced Capoeira, Jiu-Jitsu, Hapkido, Muay Thai, Kick Boxing and even weapon skills such as kendo and bojutsu all to bring my Cosplays to life!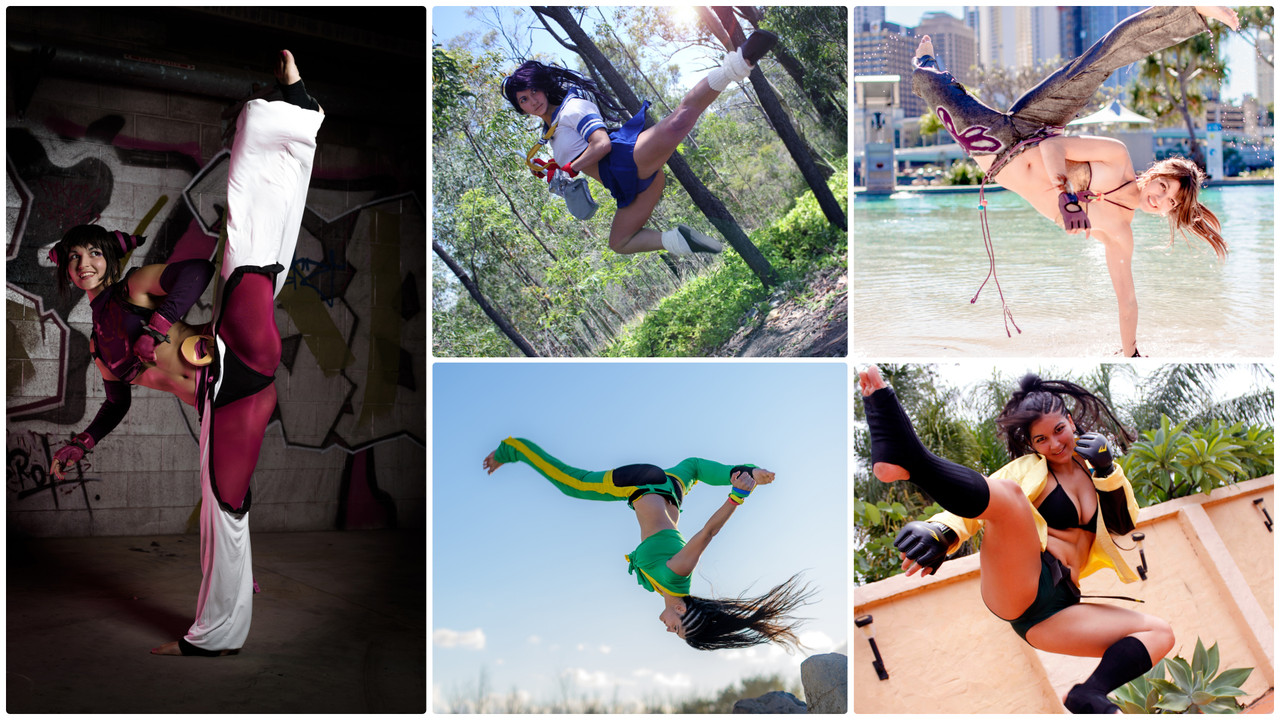 I decided to start Patreon as I'm at a big turning point in my life, I would LOVE to turn this into a full time business and at the same time be able to dedicate my whole self to my followers and my art. But for now I'm hoping Patreon can help me produce more content and enable me to get more involved with the people who support me! Please don't feel the need to pledge, this is simply for people who want more content with more perks!

Thank you for reading this far!

Tier and Reward breakdown and explanation!
Patron Feed: This is basically an all access pass to cosplays in progress, makeup tests, selfies, behind the scene stuff from photo shoots and also a place to request fan signs or anything of that nature.

Patron monthly sets: Each month I'll try my damn near hardest to smash out  2 new cosplays!
Along with cosplay I'll occasionally release a concept or 'just me' set. SFW and NSFW will be sent out according to which tier you are pledged too!

Discord: Easiest way to chat with me casually! Also features a locked nsfw channel for day to day cheekiness and a request channel to let me know what you'd like to see me do! 

NSFW Content: No nudes, just lewds and 'implied' nude. 

Sets are sent out at the end of the month after cards have been processed! Past sets can be purchased through my Storenvy or you can message me privately to discuss!

https://jajutsu.storenvy.com



All photos are owned by myself and are not to be redistributed. 


♥
Calendar or Photo Book Release!

When we hit this goal patrons I will release a themed Calendar or Photo Book decided by an online poll! Sent out at a heavily discounted rate for all patrons and for free to all Kami Tier Patrons!


3 of 3