Janey Lynn Studio
is creating Videos and Gallery wrapped canvas prints.
Select a membership level
Get exclusive patron-only merch
The Blessed
     You're blessed by me. I don't have any special blessing powers but entry fees aren't terribly high and every dollar adds up to enable us to enter another film festival and eventually find a distributor. The accompanying photo is from the documentary "Fly Now". It will be available to view at the $5 tier.
     I'm also starting a new video series called "Transgender History Minutes".
A new episode every week featuring transgender men and women from the past and present, including current celebrities.
     I'm also creating fine art prints. Canvas gallery wrapped prints that I have been creating digitally. Please take a look at them on my Etsy page:
https://www.etsy.com/shop/JaneyLynnStudio/
Angels
Take me from starving artist to only hungry artist. But Seriously though, art supplies are expensive. I'm basically starting over from scratch. I'm fortunate to still have a good computer and pro software. Along with my old Canon 60D camera I'm creating these digital images. 
     I'll be offering free digital downloads to those who support me at this level.
I love you!
     Please visit my Etsy page to see the canvas prints for sale: 
https://www.etsy.com/shop/JaneyLynnStudio/
Digital Downloads https://youtu.be/L5Mp5scx9WU
Support Community Volunteer Work
     Here is what I think is the most important part of my endeavors. I work with my local transgender community to educate through our local support group, The Metro Trans Umbrella Group.
https://www.stlmetrotrans.org/
     This is an organization of dedicated folks who work to provide aid and resources to the regional population of trans expansive folks. I volunteer my time and skills to help them spread the information necessary to protect the most marginalized of the LGBTQ community. My support involves some travel time and time recording and photographing activities. Then I follow up with research and editing in the home office. (A cleaned up and insulated corner of the attic)
     Support at this level would truly make a difference. For this I'll make all my videos and art work available.
     Thank you, I love you.
     Please look at my Etsy page for the Art Prints:
https://www.etsy.com/shop/JaneyLynnStudio/
Digital Downloads https://youtu.be/L5Mp5scx9WU
Display your love with this 4" sticker.
My Guardian Angels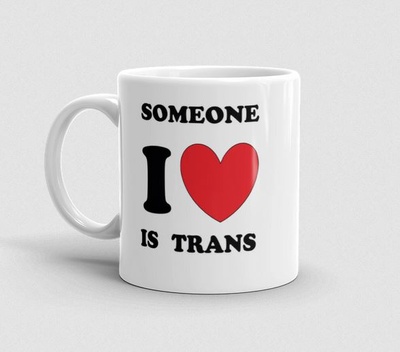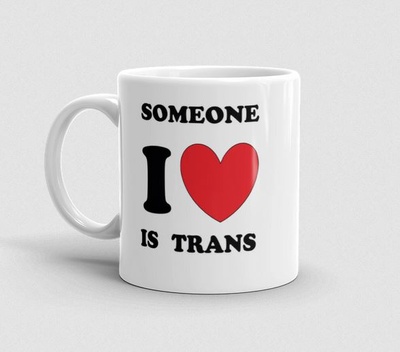 Be one of my Guardian Angels and I'll send you some great swag.
More importantly, you'll be supporting my efforts to support the Trans expansive community.
      How do I support the community? By creating art to sell to for charitable causes. My favorite charity right now is "The Metro Trans Umbrella Group" or MTUG. They provide aid for one of the most marginalized groups in the USA right now, the transgender community. Since early in their creation here in the St. Louis and Midwest region, I have been helping by producing promotional videos.
     It has been difficult for me to be as active in the community as I would like due to finances. I'm retired and on a fixed income and whereas it is sufficient to pay the basic bills, there's not enough left over for the amount of travel and transportation that is needed. With extra income I could help keep the food pantry stocked and make deliveries to those who have no transportation.
     There are also the "Transgender History Minutes" segments that I am uploading every week. Those take about two days to produce. Or a full 8 hour work day, I am retired after all so no more than 6 hours a day with a good lunch break, coffee breaks, etc.
     Thank you and I love you all.
Please take a look at my Art Prints: 
https://www.etsy.com/shop/JaneyLynnStudio/
Digital Downloads https://youtu.be/L5Mp5scx9WU
Display your love and support with this mug.
About Janey Lynn Studio
In the "Dance of the Seven Veils," the dancer removes the veil covering her crotch first. Then with Belly Dancer eroticism, she slowly removes the rest. Saving the facial covering for last.
So the first thing I will uncover about myself is that I am transgender. Male to female. Make no mistake, I am all woman.
So I'm hoping to find Patrons to help me in my work in the Transgender community. I produce videos to help The Metro Trans Umbrella Group in their efforts to provide education, aid and resources for the trans-expansive community of the St. Louis region. https://www.stlmetrotrans.org/
About me:
I worked as a news photographer for 34 years and retired at age 60 in 2014. Since retirement, I've produced 5 documentaries and shot many community events. I started making art prints for myself and for friends. These are high-quality prints on canvas stretched over 1.25" wood frames, gallery wrap style. Now available for sale at my Etsy store. 
https://www.etsy.com/shop/JaneyLynnStudio/
I like to say that I never turn down an adventure. From theatre in high school and college to TV production and Multi-Media Journalism - plus a few gigs on a sound board with local bands sprinkled in, then producing documentaries in India, topped off with a feature documentary at home. First I became an editor, then a photographer and videographer. While working in television news I fell in love with storytelling using my camera. After early retirement, my friend Brian K. talked me into shooting this documentary. While he played the producer role, I did the shooting, writing, and editing. I'm glad I did. Its been a rewarding and educational experience.
 Above is a link to the movie we made a few years ago.
Thank you and I love you all, Janey.
Become a patron to
Connect via private message
Recent posts by Janey Lynn Studio
How it works
Get started in 2 minutes