Japes
is creating Fantastic Adult Pictures and Animation
Select a membership level
Tip Jar
Thanks for your support! At this level, you'll:
1) have exclusive access to sexy animations, exclusively in color on my Patreon, in .gif format
2) see Jackanapes comics, exclusively in color on my Patreon
3) get exclusive access to commission slots when they periodically open
Patron of the Arts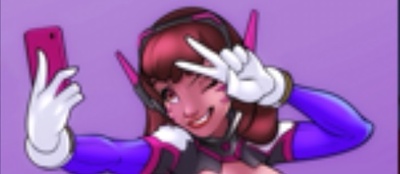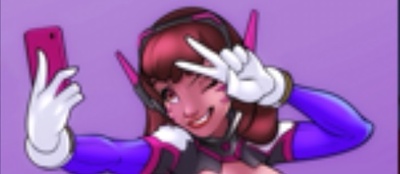 Thanks for your patronage! At this level, you'll get everything the tippers get, plus
1) more sketches and works in progress. 
2) vote on who the heroes of Jackanapes encounter next
3) High res excerpts Jackanapes pics, without the word bubbles blocking the good stuff.
Season Ticket Holder
Limited (31 of 50 remaining)
You get everything the Tippers and Patrons get, plus:
1) animations in .mp4 file format
2) work-in-progress animations
3) 10% discount on commissions
About Japes
So, I have been drawing naughty art for a while now on Hentai Foundry, keeping busy with commissions, but even though I've been fortunate to work with some great commissioners, my art improves by leaps and bounds when I'm following my muse and drawing what I feel like drawing.
Mostly, that's meant fan art of Disney and comic book characters, but I have loved quality hand-drawn animation for as long as I can remember and I think I'm finally ready to create my own. What you'll find me working on here is brief, fluid and expressive animation clips (think Disney quality) of decidedly adult subject matter.
My second project is an ongoing sexy comic strip called Jackanapes, about the sexual misadventures of a slightly sociopathic Princess Daphne, who is desperate to escape the confines of her paternally-mandated virginity, the dim Sir Loin, who makes it his heroic quest to aid her, and his sidekick— and the Court's assistant fool— Japes, who is eager to assist in her cunning plan. Their sexual escapades lead them across the path of all sorts of unsavory-yet-savory characters, and Patreon supporters will have a say in which character she encounters next.
In addition to that, here you can still exclusively find some of my older-but-still-sexy projects— think of them as Japes art cougars. My first project on this Patreon was a series of sexy and playful pics inspired by WW2 bomber nose art, Bombshells. Set in an alternate history WW2 with dragons instead of airplanes, who are ridden by frequently topless female aviators, the series has been hella fun and gotten a great reception. Patreon supporters can find all that art here, or in physical book form on 
Amazon
!
Lastly, in addition to exclusive animation in color, Bombshells pics, exclusive Jackanapes comics in color, Patreon supporters will also find an extensive gallery of sexy fan art and pinups. Overall, this is a Patreon for those who appreciate variety— a diversity of art styles, animation, fan art, comedy, and comics await within! See you on the other side!
$845.16 of $2,000
per month
REACH Goal
I can take a day off per week from my regular job to do art. That's A LOT of art for you guys, and tons of practice time for me to improve with.
3 of 3
By becoming a patron, you'll instantly unlock access to 821 exclusive posts
By becoming a patron, you'll instantly unlock access to 821 exclusive posts
How it works
Get started in 2 minutes