Help me create a unique RPG Experience!
Welcome to the 
Edge of Eventide
campaign, a unique game experience created for the Pathfinder RPG! Edge of Eventide is a
Dramatic Campaign
, a new type of campaign
that includes player characters with rich backstories, complex emotions, and personal motivations. Each character is fully integrated into the campaign world and the story of the adventure, giving players and GMs a chance to fully immerse themselves in the world and its adventure.
Edge of Eventide
is a dramatic campaign for 5 to 7 participants, built using the Pathfinder RPG rules. In this campaign, 4 to 6 of the participants will take on the role of players, using one of the characters provided by the campaign. The remaining participant will take on the role of storyteller and GM, using the provided adventures and characters to weave a rich and engaging story of adventure, loss, regret, and salvation.
This campaign is divided up into three acts, with each act consisting of three adventures. Each of the nine adventures that make up the campaign is designed to be played in one long play session or two shorter sessions. The campaign assumes breaks between each adventure in any case, to allow time for special events, new character revelations, and other downtime activities. In total, the campaign should take anywhere between 60 and 80 hours to complete. I am planning on delivering one adventure every four to six weeks. The best part is that you don't pay unless I deliver!
Unlike in a traditional campaign, players in the 
Edge of Eventide
campaign must select from one of six premade characters that come with a deep back-story, personal goals, motivations, and attitudes. Taken as a whole, this makes the group one that has an intricate relationship, with friendships and rivalries, secrets and history. While much of each character is set, the players are given a wide variety of choices to make with their character during selection and throughout play. Some of these will have a deep and lasting impact on the campaign, while others will simply serve to round out the character and make it a unique expression.
In addition to the PDF files, all supporters of this Patreon will have an opportunity to contribute to the process, giving feedback on the adventure and the characters.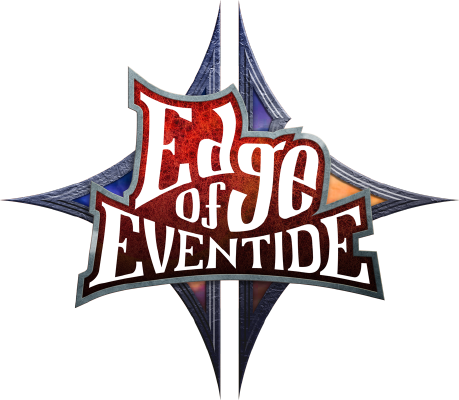 Support Levels
To help me fund this campaign, I have created a number of different support levels to give you the flexibility to help in a way that suits your group.
Adventurer ($1/Adv): This is for players of the campaign. Each supporter at this level will be given one of the characters of their choice. This will include a PDF of the character sheet, a complete history, personality profile, relationship guide, alteration tools, and more! Each month, supporters will receive more rules and support for their character.

Game Master ($5/Adv): Perfect for GMs with groups that are also supporting the campaign, this funding level gives you PDFs of the adventure and all of its support material. This also includes guides to each character and their interactions, gazetteers of the adventure locations, maps, monsters, handouts, and more. Note that this does not include the characters.

Eventide Master ($10/Adv): This includes it all. The PDFs of all of the characters and their support material, as well as the PDFs of the adventure and all of its support material (see the Adventure and Game Master levels for details).

Gift of Eventide ($10/Adv): Give the gift of Eventide. If you support at this reward level, you can name a gamer to receive all of the PDFs of the Eventide Master. Each time an adventure is released, I'll ask you for the name and email address of your recipient, who will get all of the adventure and PC pdfs and be listed as an EM in the credits. Patrons at any other level can add a "gift of eventide" to their reward level by simply increasing their pledge level by +$10 without changing their actual reward tier!

Eventide Lord ($25/Adv): This is as the Eventide Master level, but you will get to see everything first, be privy to the drafts as they come together, see the plot outlines, and be part of my brainstorming team as needed to come up with names, plot twists, and interesting hooks and side quests (subject to my approval, use of ideas not guaranteed).

Eventide Designer ($100/Adv): As the Eventide Lord, but you also get up to 1,000 words worth of content along with each adventure, designed by me, specifically for you and your group. Add a new archetype, a new monster, additional spells or magic items, its up to you! I will work with you to create engaging content.
Frequently Asked Questions
Where can I learn more about the campaign?

You can get an idea of what the campaign is about (spoiler free) and get a sense of the characters at my website:  
http://www.minotaurgames.com/edge-of-eventide/
Can my players use their own characters?
Yes, but much of the experience will be lost. While I am designing the adventure to be both fun and challenging, much of the richness comes from the connection that the characters have to the story.
Are the characters customizable?

Yes, in fact each of the characters offers a broad number of choices both in terms of rules and personality. While two players taking on the role of Leylinia will have a lot in common, each will have a different experience with the possibility of a wildly different fate.
Where is the campaign set?

The details of the campaign world are left intentionally a little vague so that the GM can set the events of Edge of Eventide into any game world. That said, the adventure also provides all of the material needed to run the game, including maps of the region, towns, and adventure locales.
What is the appropriate age for participants of the campaign?
Edge of Eventide is designed for players ages 13 and up, but there are some themes that explore the darker parts of the adventurer's experience. While sexuality is not a central issue of the campaign, there are issues that deal with depression, alcoholism, and infidelity. These are not the guiding themes of the campaign, but they do play a part in some of the characters. Options will be provided to minimize or even eliminate these aspects.
Will there be a print edition of this campaign?

There could be, but that is not part of the plan for this Patreon campaign. If there does end up being a print edition, backers of this campaign will receive as big of a discount as I can manage.
Partners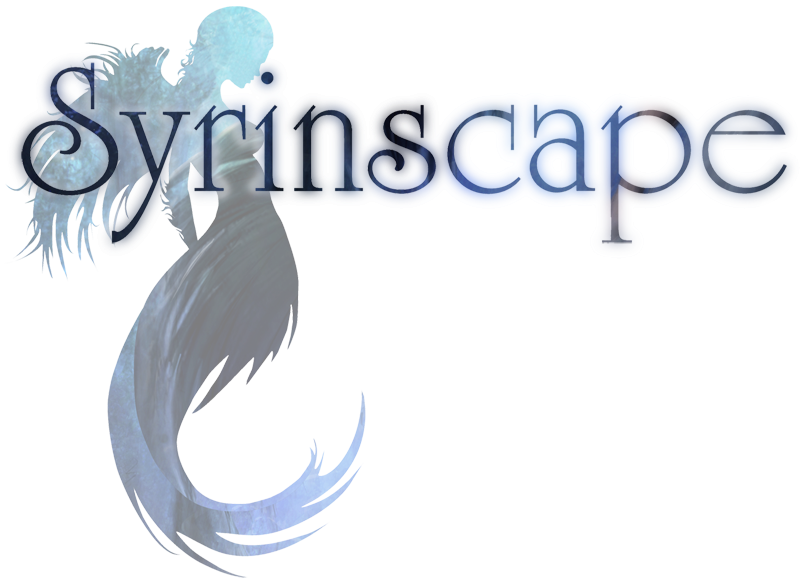 In the coming months, I am hoping to bring the
Edge of Eventide
to a variety of digital platforms and PDF stores. For now, I am happy to announce a partnership with the fine folks at
Syrinscape
, creators of some of the best sounds in gaming! If this project reaches $3,000 in funding per adventure, we will produce custom sound sets for the campaign that will be made available for FREE to all patrons! Your support can make that happen!
About Me
I am Jason Bulmahn, the creator of the
Pathfinder Roleplaying Game,
lead designer at Paizo Inc., and publisher at Minotaur Games. I got my start in the game industry working on the Living Greyhawk campaign, writing and developing adventures, before getting my start as the Managing Editor of Dragon Magazine which eventually led to designing the Pathfinder RPG. I am always trying to push the boundaries of story telling using the medium of RPGs and I hope that this campaign can take that to a whole new level.