JaxBlade
is creating Videos
Select a membership level
Gundam Tier
For the price of a snack from a Vending machine. You will have access to my "WEEKLY POSTS" on my Patreon news-feed! In it, I talk about my current projects, ideas and other random stuff! I post at the beginning of every week on Monday also
Sneak Peaks
of whats to come :)
-Also Gain Access to Patron Exclusive Polls
Alchemist Tier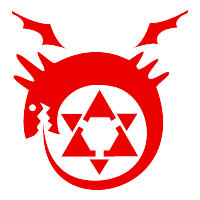 EVERY REWARD PRIOR
For the Price of 3 TACOS! Have your name listed at the end of every video as part of a special thank you! Feel extra special as your name appears in every video! It's like being famous, except you didn't actually having to do anything.? Also gain Access to my Google Drive of ALL my Old Videos that have either been UnListed/Deleted from My Channel or Just Unreleased. You can see the Old Horse Days of Videos That I used to Upload and see how I started out with my Geekiness haha:)
Ninja Tier
Limited (1 remaining)

Every prior reward plus
For the Price of a Meal or a Footlong Sub I WILL PERSONALLY START OFF
One of my Videos in the Month
with A Thanks to you and SAYING your Name. if you have a picture of yourself message me it through the Patron account and I'll even put it there. Before I would kind of hold off doing this one because if I get too many it crazy but I want to be able to thank you personally :)
About JaxBlade
Hey there Dudes and Dudettes its you're Friendly neighborhood JaxBlade here and there is nothing more and enjoy than helping people see that they can become better themselves. As many of you know I used to be a chubby anime fanboy getting bullied and beaten up and led to believe I could never amount to anything. But my inspiration from Fictional Characters from Anime and Cartoons has helped me transform myself into the strong individual. I have a Series on my Channel Called
TOUGH LIKE THE TOONZ
where I take Fictional Characters and make a Workout program based on them so you can achieve and similar body type and attributes to that character. 
I am here today and I want to share my knowledge and experiences to help others see and reach their inner potential which I know is full of Greatness. 
The more money I'm able to earn online, the less I have to focus on Other Jobs which frees ME up to make more videos! Plus, if I'm able or better off making our living partially or completely on the internet You'lll see a MASSIVE INCREASE In Quality and more Uploads I can put my heart and soul into studying like my Would that Workout Series? Where I research and use my Personal Training Knowledge to Accurately analyze how effective/how dangerous following that Characters training program could potentially be. 
What will I get for my money?
You'll get all of the Cool things listed as Rewards based off how much you (and others) decide to pledge! This includes various things, like access to a patron-only blog,  Behind the Scenes Content, video previews, All my OLD/Unreleased Videos that I used to have uploaded in a Special Google Drive and, most importantly, better quality & more frequent content!
Remember you can put a MONTLY Cap on how much you want to donate if you are afraid I'll upload too often. Though ideally it just be 4 uploads a month
I dont expect someone to pay $75 Per video thats more a one payment per month thing.
Do we have to pay?
LET ME BE CLEAR! You do not have to pay a penny to see my content. That's how it's always been, and it's still that way.
Donations
made on Patreon are just that:
Donations
. I am offering rewards for those donations, but all donations remain voluntary and unnecessary if all you want is to watch the free content we've been making.
All I'm asking for is your support,
whatever you're willing to give, to make it worth the time invested into these projects. If that's money? Great and words typed cannot accuarately describe the amount of GRATITUDE I have for you all! I'll give you the stuff we've listed here on the page. If it's just your moral support and sharing our content/Patreon with your friends? That's also appreciated! 
Now that I've read this what do I do?
Tickling that Donate Button would be really Awesome :) 
Note that I only put my substantial videos up for patronage. IE Tough Like The Toonz, Would that Workout and Sketches. The line isn't clearly defined, but I try to
make sure you're getting what you pay for.

But thank you for the Support, Keep Calm and BOOYAH on and dont forget Momentai.

You Rock
If you need to contact me, shoot me an email at:
[email protected]
I currently have a cracked laptop, busted microphone and editing software that is a bit wonky and a computer that only works when plugged in and I Need to purchase some new equipment but all my other money made from my day job goes to bills and rent this could help me get a Better tech and of course get better videos out. 
1 of 3
By becoming a patron, you'll instantly unlock access to 258 exclusive posts
By becoming a patron, you'll instantly unlock access to 258 exclusive posts
How it works
Get started in 2 minutes