Jay Wilburn
is creating stories, readings, and videos
Select a membership level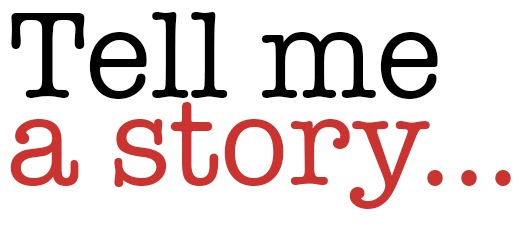 Any gift or pledge of support is appreciated. Every patron will receive access to exclusive story content. This includes a monthly serial of a vampire story with new additions to the story every month. It includes downloadable versions of a complete zombie novel which is out of print and an out of print download of a zombie fairytale novella. You will also have access to a number of readings of exclusive stories already available on the site for patrons only.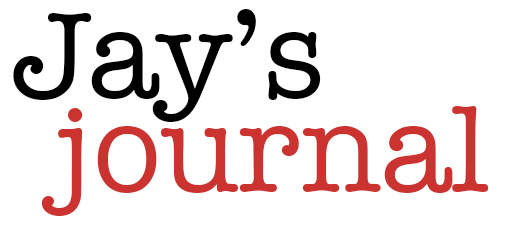 I will keep a running journal of my journey through the process of seeking out a kidney transplant. I don't know how this story ends and it is the most personal and immediate story I will ever write. I'll share the details of that journey here in a way that I will not anywhere else as a thank you for your support of me, my family, and my work. You also receive access to all the lower level pledge perks.
You also get a complete album download by Luke Spooner inspired the book The Great Interruption by Jay Wilburn
None of us travel alone. My wife is an amazing person that is there for me and as a support to my writing. She is deep and genuine. This journey is her journey too and I could not possibly imagine doing it without her. At this pledge level, you will have access to her thoughts as she chronicles this process from her perspective. You also receive access to all lower level pledge perks.
About Jay Wilburn

My name is Jay Wilburn and I am a writer.
I'm the author of the
Dead Song Legend
series,
The Great Interruption
, and
The Enemy Held Near
.
I am also a husband and a father.
I use Patreon to connect to friends and readers with my work and my journey. I try to offer cool pieces that are different from what people may find everywhere else out there.
My journey also includes my journey to a kidney transplant. Polycystic kidney disease runs in my family. My grandmother, father, and brother all died from it on dialysis. I was able to get a successful transplant on Februrary 8, 2017 and now I work to stay healthy and to keep up with my meds to avoid rejection.
I want to see my sons grow up.
I taught school for sixteen years before leaving to pursue being a full-time writer and to care for the health needs of my youngest son. Since 2013, my son's health has improved, but mine had declined until 
I was down single digit kidney function.
I like to think my writing has improved too along the way.
You can't separate out the parts of our life's journey. All of it comes together to shape who we are and what our life will be. It all plays into and informs my writing. So, we're going to try to combine those elements of my writing, my journey through recovery, and my family's thoughts on all this here on the Patreon page for those seeking to support me and support us.

We are all trying to create something with our lives. In my case that is expressed through writing.
We all try to connect with others. For me that comes with the support of my family and the extended family of friends and readers.
I have drawn great strength and comfort from sharing my story and journey openly with others. People that have followed along with me have drawn strength and inspiration from my journey to try to receive a kidney transplant. It has given me another reason to stay strong, bold and positive.
I'm a storyteller for a living and that living comes from those who find my stories worthy of buying into emotionally, spiritually, and financially.
Authors are always selling a piece of themselves in their work.
I have found that exchange rewarding and want to continue it.
Kidney failure was progressive and tiring. It comes with pain and constant exhaustion. It has put a toll on my family in terms of having to put up with the times I could not give more. It comes with financial burdens with medical costs and trying to keep up the production that pays the bills. My wife has committed to supporting my dreams of being a writer and this journey for a kidney to save my life. Now, paying for meds is expensive, but the changes to lifestyle are well worth the sacrifices required for more time.  
By buying into my story, you are giving me the support I need to achieve these things.
In a very real sense, you are helping me buy more time on this Earth with my family and the words I write. Time is the most precious thing we have as we hold onto life. There are not many situations where we can honestly say we are getting time back, but that is exactly what I am doing with this kidney and this support.
Thank you in advance for being there for me.
You can pledge and give monthly support at the levels that work for you. You can decide what the content of original stories are worth to you and give that amount. I will continue to supply them monthly.
You are becoming a part of my support system as I work through life with a transplant. You are buying into my personal story and my family.
If you feel led to pitch your support behind our journey, know that it will make a huge difference as I work my way through the tough and rewarding days on this journey.
We want to keep you connected and informed about our journey as part of our support system.
The correspondences in each of the pledge levels are just a small way for us to stay connected to you and to remain in communication about what we are going through as an important part of our support system.
If you are considering giving at one of the levels, consider the pledges one level up.
Every little bit helps during this crucial time for our family.
We appreciate the support more than you can possibly know.
You give and pledge whatever you feel led to based on the level of support you want to provide for my work and my journey. See the pledge levels off to the side to know all the ways we can stay connected. The perks are just a small way for us to say thank you for your support as we face these challenges together. All patronage is appreciated and I hope this page and community serves to keep you updated and connected with me and my family through all of this.
If you want to go fast, you go alone; if you want to go far, you go together. I want to go far in just about every sense of that phrase.
By becoming a patron, you'll instantly unlock access to 678 exclusive posts
By becoming a patron, you'll instantly unlock access to 678 exclusive posts
Recent posts by Jay Wilburn
How it works
Get started in 2 minutes