Who are you and what do you do, Jean? 
Hi. I'm Jean Grae. 
You probably know me from: For the past 20+ years, I've been making/releasing music. As a lyricist, producer, engineer and performing artist, I've traveled the world, released 9387938793 albums and done things independently. As the daughter of 2 legendary jazz musicians who lived a creative and independent lifestyle, I was pretty ready for it. 
Both adorable, and ready. 

It's been rewarding and difficult. I've been marginalized and critically acclaimed. It's been lucrative and broke city, y'all. It's been an amazing roller coaster, where the limits of my creativity have been bound by money and time constraints. Don't have the time, because you have to think of how to make money, to make more time to make more money, to make more things. Blech.
BUT
I've done the best I could and then challenged myself, with all my abilities put to use. Especially the ability to learn how to do things. Recording myself, mastering myself (heh) shooting/directing my own videos, editing... all the things. Knowledge and new skills are amazing (and always useful) but it's a bit hard to be in all of the places at once.
Okay, it's
very
hard. 
I have NOT learned how to make clones, due to a lack of funds AND the fact that they usually don't turn out well.
A shame, because I think I'd look quite distinguished with a goatee. 

I've always had the passion and the talent to do far more than things based in the music business.
I believe in living a polymath lifestyle and living up to, and beyond potential. That we should all be free to live a bunch of lives and feel limitless, regardless of what boundaries society places on us. 
Fuck those boundaries. Ptooey. Ew. Yuck. Hate 'em.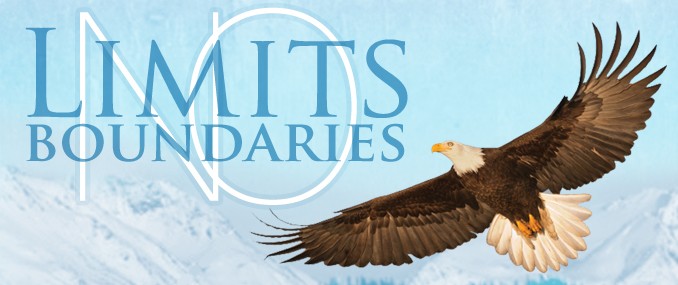 Look at that eagle. He doesn't give a shit about boundaries.
What did you do about it, Jean? 
So, I've been doing a bunch of things.
Writing, producing, rapping, singing, directing, filming, editing, acting, comedy, hosting, cooking columns, (a lot of cooking) freelance writing, voiceovers, hairstyling, putting on plays, lecturing at prestigious universities, teaching children, hosting my own live talk show, live music shows, free hug stations, improv, scoring podcasts, playing the spoons... 
Okay. Not that last one, but, I'll take it up soon. That's me making a
short
list. 
In just the past 4 years, I've also released 15 self made projects on bandcamp.
This included a book and accompanying audiobook, that I scored and narrated. 
You can find all of these on my bandcamp site:
HERE! CLICK ME!
Kitten not available. 

I LOVE making things. Creating is the best. Even if the funds aren't there to do it, I do it anyway.
Simply, you can't just sit here and wait for things to come to you. So I kept making them.
However, even all of these things could have been better. Mixed better, recorded better, had live musicians besides just myself, had visuals, or new cool ideas I had surrounding projects that just couldn't get accomplished without any money. BOOO! 
For example: I've been telling the longest running single storyline (for 20+) about an assassin in all my releases, cameos, etc. It's incredibly cool, non-linear and deserves to live out its potential. 
I'd love to go back and delve into it. 
So, yes. Whether it's music, or something else, these ideas should have the opportunity to be fully realized, so that they can truly thrive and push the envelope.
Man, no one wants to see ideas die. That is so damn sad. *
getting a tissue
*

Look how sad. 
How can I make it NOT sad, Jean? 
Well, there's a monthly contribution, plus goals and of course, kick ass rewards. 
That's what we're talking about. 
I'll be able to make all the badassery of everything. With your help. 
I believe in supporting independent artists and independent ideas that break down doors.
If we all want to evolve, then we've all got to do it together! 
Now, you don't have to drain your pockets. 
Whichever tier works for you, I will be so grateful. There are a lot of super fun interactive rewards, cause I like being interactive. 
There are things that will be super exclusive for just patrons, because who doesn't like exclusive things? 
That's a real question, but you can answer me later when we chat. 
See? We'll chat, listen to new things together, watch new things together. Have story time. Make some food. Have some drinks. Talk relationships. I'll show you some DIY home and life hacks. We'll share skill sets. Maybe have a staring contest. 
We'll have the Imaginatorium Symposium. 
WHAT THE HELL IS THAT? 
Oh, it's fantastic and you will find out. 
I digress.
You'll get emails from me, maybe even a phone call, hey... I'd even come put on a show!
That sounds wrong. You know what I mean. 
We'll simply have the best time.
I want us to communicate, so we can grow together. 
That last part was very sweet, Jean. 
I thought so too. Thank you. Thank you. 
Why is this important, Jean?
Guys, it's so important to me that imagination is able to be brought to life.
It's incredibly important to me that narratives and visuals involving and by WOC and POC are DIVERSE and NEW. Our ideas and stories should be as diverse and have the opportunity to be.
It's really easy to bring these new ideas to the "machine," and get turned down because they're afraid of presenting us in a way that currently doesn't exist.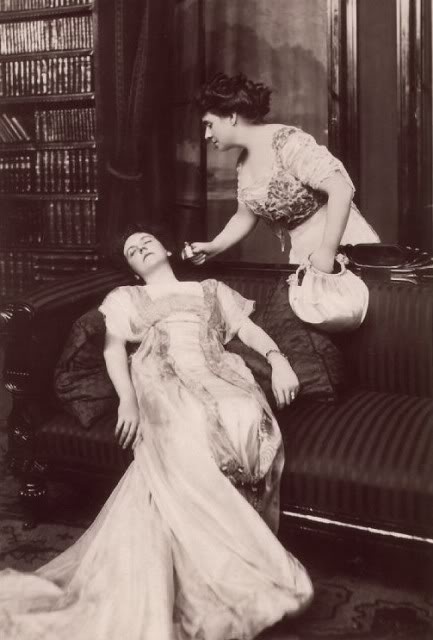 I'm not afraid. I'm excited. VERY EXCITED.
I want change, I want it now, and I want to be able to inspire others to go even further. 
We all deserve to be pushed to reach for the stars. To be represented as worthy and limitless beings. 
Now, I've learned how to make things out of nothing, and even just the idea of having an actual budget to make things, makes my soul very tingly. So doing things with a budget, 100% creative control and 100% ownership... 
Man. People really just kept those smelling salts on DECK.
Whatcha gonna use the money for, Jean? 

Hookers. 
Alright. NOT HOOKERS. I'm kidding. Kidding. 
*New equipment: cameras, computers, gear. 
*Paying people: musicians, dancers, camera people, puppeteers, production managers...generally just anyone who is onboard for any project. People should get paid. 
*Marketing and promotion: I really love marketing, social media, new branding ideas, making commercials. Those things need the dollars too. Well, in order to be REALLY efficient. 
*Events/live streaming: From a talk show, to a play, to community events like the Hug Station, it would be awesome to share. 
*Generally having a budget for projects: going into something, ANYTHING with funding, is a responsible way to do things. That would be awesome.
*Not being sad: self-explanatory.
Is that all, Jean? 

For right now, yes. I guess so. 
So... are we in? Everyone's hands in? Steven, not your foot. Don't put your-- okay. There we go. 
Hell, yeah.
Let's change the world. Otherwise, what's the point?