Je'anna Clements
is creating Supporting the Evolution of Self-Liberating Young Humans
Select a membership level
No reward, I just want to support Je'anna
Any amount is welcome, just edit the numeral in the box, note that this is in $ not R, thank you and bless you!
More Witchileaks!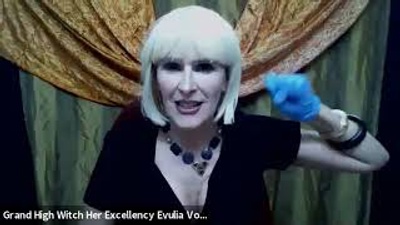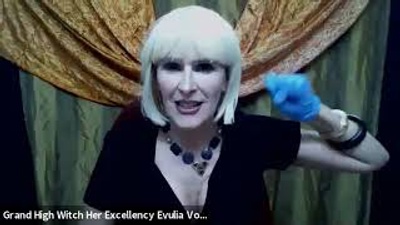 What is Witchileaks? Take a look at the FIRST VIDEO HERE
https://youtu.be/lI7JX5-VyeI
How many people contribute how much to this tier will determine how much time I can spend on Witchileaks. If you want to see more of Her Excellency Evulia Von Schpankle and those who react to her, this is how you can make that happen. Patrons on this tier also get to vote on the characters for the next video as well as topics to be tackled (each $8 you have pledged counts as 1 vote, so $16 would give you a double strength vote, $64 an 8-strength vote etc) You also get a first look, before the video goes live to the rest of the world, and last but not least, your name in the credits (unless you ask to remain publicly anonymous!)
Horizontal Communication Book Champion
Ten champions can ensure that the world gets a clear, practical and easy-to-read book that explores the Why and the How-to of Horizontal Communication. Each champion will need to sign up for $50usd or equivalent in another currency, for 8 months. Each champion is invited to submit a real-life communication problem for the book to hypothetically solve in detail, to illustrate the approach. (This is optional, and can be anonymous). Each champion will be personally thanked by name in the acknowledgements at the start of the book. Champions will be invited to a pre-launch group call to explore and discuss the book before it is finalised, and each will receive a free copy once the book is complete.

About Je'anna Clements
What do I write? I write articulations and explanations of concepts involved in Horizontal Communication and Self-Directed Education. I write open letters to government officials when needed. I write fables, poems, scripts and stories. I write lyrics. I write 'opinion' pieces, articles and reports. I write 'books'. I write 'workshop resources'. I write 'courses'. I'm currently also writing 'app content'.
Using both fiction and non-fiction, I find ways to say what needs to be said, to make issues visible, and concepts accessible. I also consult directly with young people and support them in making their voices heard, sometimes by collating their writing and sometimes by writing what they ask me to.
As many of you know, in addition to my writing work, I facilitate full time at Riverstone Village, South Africa's first Self-Directed Education community, which at this sensitive point in it's process, cannot afford to pay me. I do not want to start selling my articles to the papers that currently publish them, because what I write needs to be uncensored and free to distribute without copyright. Also, paid writing usually involves deadlines - not realistic for me given the needs of my family and Riverstone Village.

Patreon is my solution, thank you for joining me here!

As we all know, young people have a full range of rights, but they are very seldom respected – even in policy and law. Generally, people under-18 are treated as fourth-class citizens. Their rights are so routinely violated that this is seen as normal, and we may not even notice what's going on until it is pointed out. Bless you for your own opening eyes!
You help make this all possible!
My main foci are education, play, and early childhood, simply because these are currently some of the most misunderstood areas of children's rights. Anything important relating to young people's rights, is fair game.
When young people's rights become real in our world, what a domino-topple of transformation we will see!
"
The true character of society is revealed in how it treats its children." - Nelson Mandela
By becoming a patron, you'll instantly unlock access to 29 exclusive posts
By becoming a patron, you'll instantly unlock access to 29 exclusive posts
Recent posts by Je'anna Clements
How it works
Get started in 2 minutes