Jess Robinson
is creating music and podcasts
Select a membership level
MAKE A GOOD IMPRESSION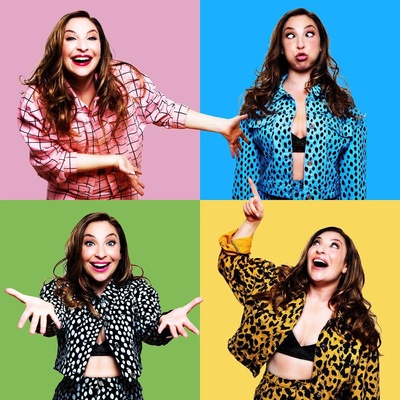 Ta very much!

You'll get early access to our podcast eps. Won't that be nice? Yes, yes it will.

You may now proudly call yourself a Jessington.
You can call yourself a Jessington
MORE STARS FOR YOUR EARS
Thanking you!

You may now call yourself a Jessington. 

AND have early access to episodes

AND hear exclusive content that didn't make it into the podcast because we didn't have time to include it, but is still excellent content and will make you feel pleased all over.
You can call yourself a Jessington
MASTER OF MIMICRY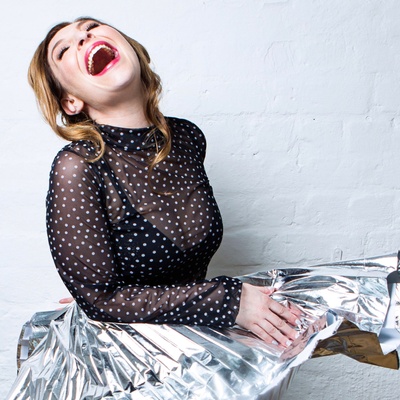 Excellent choice my little Dingle Dangle!

Enjoy all of the fabulous rewards from the previous tiers...

PLUS get exclusive impressions video tutorials to accompany each episode.

Cor! You're a goody aren't you?
Impressions video tutorials for each ep

You can call yourself a Jessington
About

WELCOME TWINKYWINKLES!


Stars in your ears is an exciting new podcast for music and comedy fans alike. Hosted by 'woman of 1000 voices', ME -
Jess Robinson
and my FABULOUS 3 piece 'malfunctioning jukebox' of a band
Jessington World Of Adventures.
We all live together in Jessington Towers (just outside of Jessingtown). I'm the captain and the boys are my willing
co-pilots / prisoners. . .
MUSIC, COMEDY, IMPRESSIONS!


Each episode is basically a massive party where we invite a
real life
celebrity guest to come and hang out with all our other showbiz friends... all of whom live entirely inside my own head. That's right I do impressions of everyone from TV celebs, to stars of the silver screen, from politicians to well loved singers including Gaga, Streisand, Adele, Britney, Kate Bush and Sia.
Every week along with our special guest, you'll learn how to impersonate a celeb, get the opportunity to showcase your own silly voices on the podcast and get more stars in your ears than a tabloid journalist who's excellent at hacking phones.
Expect stunning singing, funny games, marvellous mash-ups, musical improv and original comedy songs as we take you on a joyful journey through an array of musical genres; from Pop to Opera, via Rap and Jazz - and always with a good helping of silliness along the way.
THE SERIOUS BIT:
The boys and I have come to Patreon because, well, we can't keep creating this podcast without monetising it. It sounds cringy doesn't it? But, if we've gotta beg - which we do, (mummy won't help us anymore), then this looks like a brilliant way of getting a bit of support.

Please note that your donations here are monthly and continuous. If you can afford that, thank you! Woweee! But if not you would absolutely still be, in our opinion, pretty much on a par with JESUS if you decided to donate once and then cancelled your subscription. Any support is GREATLY appreciated.

WE LOVE YOU!


We've really enjoyed coming up with rewards for our lovely Patrons - we hope you like them. Any other requests (non-sexual) will be
considered
.
Thanks so much, in advance, for your love and generosity.
Now watch that lovely video above of me and the boys at The Edinburgh Festival xxx
By becoming a patron, you'll instantly unlock access to 10 exclusive posts
By becoming a patron, you'll instantly unlock access to 10 exclusive posts
Recent posts by Jess Robinson