Jessica Douglas
is creating an interactive story, with cowriter Austin Barkdull.
Select a membership level
The Nibblers
*Access to exclusive behind the scenes content
*Access to Letters Home story and art
*Early access to other art by Jessica Douglas
Includes Discord benefits
The Dibsers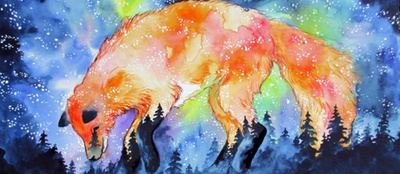 *Everything from previous tiers
*Access to the secret shop
*First dibs opportunities on select art by Jessica Douglas
*Polls to influence the outcome of Letters Home
*Commercially licensed texture and clip art packs as they become available.


Includes Discord benefits
The Time Travelers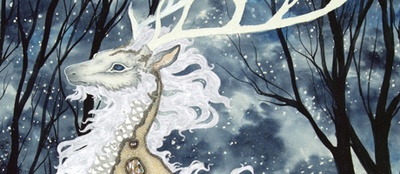 *Everything from previous tiers
*Your own family crest design based on the Letters Home world with your first pledge. Choose your alliance, seelie or unseelie
*Your crest will appear in the book when it is published, along with your name as part of the thank you pages. (must be a current subscriber at this tier when it is published)
*Dragon egg guessing game
Includes Discord benefits
About
When Marie got her new job, she wasn't expecting to have to leave her entire life behind. The pay was good and it was a once in a lifetime opportunity, so she packed up her things and moved to the middle of nowhere and a quiet little town named Diablo. 
The town wasn't well named, there was nothing devilish or scary about the place. It had a beautiful lake, incredible forests, and a close knit community who looked out for each other. The town seemed like it had been left behind when the technological age boomed. Internet access was pretty much unheard of and cell phones may as well have been tossed because of their lack of signal. 
Groceries were mostly picked up from a little mom and pop store. Every other week Pop would drive down into the main city, a good three hour drive away, and stock up on supplies for the shop. Nearly all of the locals had gardens or small farms and chickens were rather common. There was a small bar that was the only real source of entertainment, but it boasted an actual jukebox with the most up to date music the town had. That wasn't saying much, since the most modern music on it came from sometime in the eighties. 
The one thing that has kept this town alive is Axiom. The biotech company has built a research and development lab on the outskirts of town and most of its employees have moved out to be close to their work. They have spent a lavish amount of money setting up apartment housing and making sure their employees were comfortable in their isolation. It is important, you see, because Axiom was about to make the biggest scientific breakthrough in history... 
… and everything is about to change. 
The story:


Letters Home is a story that unfolds through letters from the main characters, found paperwork from doctors, company files, news articles and more. Patrons who back at the $5 and up tier will be able to vote and influence how the story progresses. There is no telling which way things will go, and the choices that you Patrons make may have devastating consequences. 
The extras: 

As the story progresses, you'll unlock different pieces of artwork and sculptures. Your choices will decide what creatures are unveiled for our 'constructables'. Constructables are designs that you print from home and then cut out and build into a 3 dimensional model. The designs will be simple at first, but as we go they will become more and more complex. 
Stationary will be revealed with each letter our main character, Marie, writes. The stationary is free for personal use and will be a high resolution file for you to download and print at home. 
This is the stationary from the first letter in Letters Home.
Most of our goal is to have as much accessible from the comfort of your own home as possible, as well as bringing you into the story itself. Each letter will be released a month early to Patrons before going live to the general public. And only the patrons at the Dibser tier and higher will be able to influence the story. 
Jessica's Stuff
Alongside Letters Home, Jessica will be uploading art, clipart, texture packs, and assorted other goodies. Patrons at the Dibser tier and higher will have access to the secret shop and the ability to gain art and items before it goes to the general public. 
For those that are here for the clip art and texture packs, this section is for you! When you back at the $5 and up tier, you're also obtaining a lifetime commercial license for the use of each pack that becomes available during the month you subscribe. The license is as flexible as I can make it with only two restrictions. The purpose of the restrictions are to make certain to build support so that I can continue to provide clip art and texture packs. 
Commercial license:
The commercial license is as follows: For all texture packs and clip art, patrons are given license to use for commercial and personal projects with the exception of the following. 1. no reselling the texture packs or clip art. 2. No sharing of the texture packs or clip art. If others would like to use these packs and clip art, they can obtain a license for their projects by subscribing. 
This is the texture pack from Sept. 2018. It features four different watercolor textures, as well as a fifth that has all four merged together. They are all 300 dpi files. 
$351.88 of $500
per month
Double Trouble

At $500 a month, we will be able to start building models of the locations in the story! These will be 1:12 scale miniatures hand built by Jessica and Austin, and will be as realistic as possible! 

We'll be using these to add to the story, to create scenes and add photographs to help with the visualizations of what's going on! We'll also be using them for short videos! 

The first model will be Axiom's public laboratory! Complete with little test tubes, experimental bottles, tiny toku eggs, tiny toku, and incubators and the like! I am not sure how long it will take to build each model, so I'll be posting the works in progress as we go, and timing it to get an idea for how long the other locations will take to create. 

3 of 4
Become a patron to
Unlock 206 exclusive posts
Connect via private message
Recent posts by Jessica Douglas