Jessika Darkstar
is creating Content for Darkstar Multimedia LLC
Select a membership level
Darkstar Red Shirt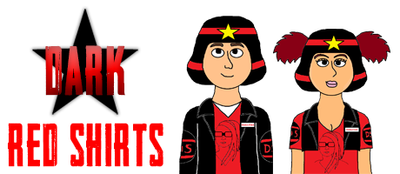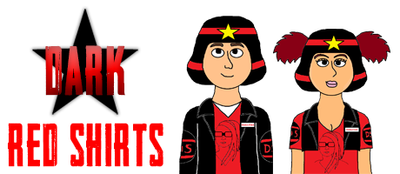 Thanks for your contribution to Jessika Darkstar and Dark Star Radio!
With this Tier:
 ✦ Love and Appreciation
 ✦ Discord Group Access 
Includes Discord benefits
Darkstar Citizen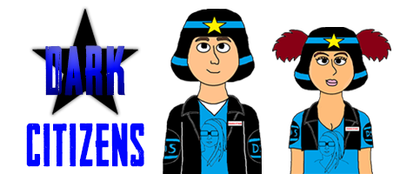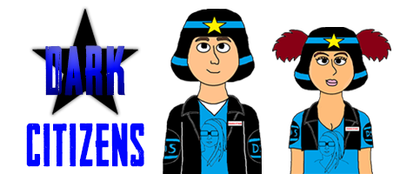 Thanks for your contribution to Jessika Darkstar and Dark Star Radio!
With this Tier:
 ✦ Love and Appreciation
 ✦ Discord Group Access
 ✦  A Shout Out on 1 Social Media of your Choice 1 Time.
Includes Discord benefits
Darkstar Trooper
Thanks for your contribution to Jessika Darkstar and Dark Star Radio!
With this Tier:
 ✦ Love and Appreciation
 ✦ Discord Group Access
 ✦ A Video Shout Out from our Facebook, Twitter and Instagram!
Includes Discord benefits
About Jessika Darkstar
I am Jessika Darkstar, The Rogue Dj and Station Director of 
Dark Star Radio
and I was Host the Show 
Jessika Darkstar's Aimless Banter
(Discontinued), which had aired live on Dark Star Radio in 2019 and is posted wherever Podcasts can be found. I am now working on a New Podcast: Obscure Subcultures & Mythos (
MIXCLOUD SELECT
EXCLUSIVE) it's a remise of an old show I did on Evolution Pop Radio: 
Unveiling the Obscurities
currently FREE to listen on my 
MIXCLOUD
, but will become SELECT exclusive in OCTOBER.
A Little about what you are supporting...
Dark Star Radio
was launchedDecember of 2014 and been striving to survive the long hall. ITS NOW 2020 and we have more Listeners than a normal server can handle (exceeding over ONE MILLION). So Dark Star Radio had to UPGRADE to an Unlimited Server. It's not cheap and with the constant Hackers trying to phish on the site it has become more expensive to keep up and in order to survive we need YOUR HELP. 
What Dark Star Radio is about..
We Provide the Music for the Soul!

Your Online Underground Music Station
Main Genres: Goth, Rock, Metal and Industrial
Dark Star Radio's Mission
...
1. Provide the Best Experience for Music Listeners.
-Quality Show Content, Best Djs, Epic Music, etc…
2. Help Musicians be heard.
-Free Air Play, Commercial Air Time, Interviews, Blog Posts, etc..
3. Provide Support for Small Businesses
-Reasonably Priced Commercial Air Time, Page Ads, etc…
4. Support Non-Profit Organizations.
-Free Air Time, Interviews, Blog Posts, Page Ads, etc…
5. We Support
Got Your Six Support Dogs
Dark Star Radio needs:
Donations [any amount helps and is appreciated] 
1 Dollar a Month can go a long way provided we have more than one Patron.
Sponsors [Check Tiers for Levels of Sponsorship]
Why Patreon?
Jessika Darkstar works her butt off trying to make Dark Star Radio her sole income but at this time she must have other jobs to support it. If we can get Patrons to help assist with running costs of Dark Star Radio Jessika will be able to quit her other jobs to focus on bringing more and better content to Dark Star Radio and her other creative projects she plans to release.
TEAM DARK STAR IS GROWING MEET THE TEAM:Jessika Darkstar:
Jessika Darkstar has been DJing in RL since 2007, she made her first
Second Life
(SL) account in 2008, and started out as an RL Band Promoter, getting the word their music exists in SL. Then in 2013, she started to actually DJ in SL because she was finally released from U.S. Army and she had extra time on my hands. She doesn't quite recall where she ended up Djing back then, but she launched Dark Star Radio 12/5/2014 and went from 1-10 to 850,000 listening into her shenanigans live on Dark Star Radio. After Launching her radio, she had decided to be classically trained in TV & Radio Broadcasting in 2018 and became a true Master of Ceremonies to improve her skills as professional. Now…In 2020 she started a New Thing when she DJs, she TELLS STORIES prompted by the SONG TITLES. Every Song Title moves the Story along and her Fans can contribute to the story by making a song request.
Nightmare:
The inFAMEous Metal DJ of Secondlife. The one who inspired Jessika Darkstar to become a DJ. 
Kieran Sommers:
Musician, Twitch DJ, & Illustrator. Check them out every Sunday. 
Todd:

An amazing illustrator he helped design the amazing icons for our patreon page with Jessika Darkstar. It was a Team Effort. He did the Illustrations with Jessika Darkstar's encouragement and art direction and Jessika Did the Naming Conventions and Icon. He also wrote and illustrated an amazing book about the Beatles you should check out on 
Amazon
.
Chris:

Web Admin and the guru behind the blog and helps support 
darkstarcostumdesigns.com
When I reach 100 Patrons I will give away my first Prize that Sponsors have given to me to pass out!! I will be selecting this patron by scribbling each name on a piece of paper and playing with all the names until I choose one. THE CATCH is the person I draw must be in the Audience of the Live Stream Video!!
1 of 4
Become a patron to
Unlock 10 exclusive posts
Connect via private message
Recent posts by Jessika Darkstar
How it works
Get started in 2 minutes