Jibber Jabber
Creating Horse Race Analysis, Articles, Eyecatchers, & Ante Post Hints
Select a membership level
RED RUM TIER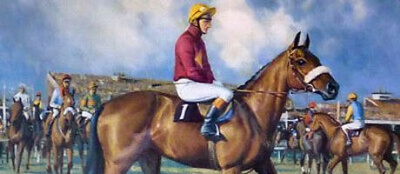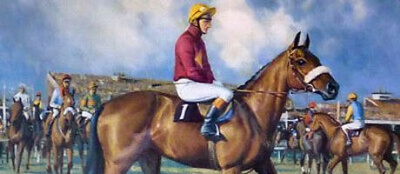 I have introduced this lowest TIER specifically for those kind souls amongst you who like what I do so simply want to show your support.

You have perhaps been following me on Twitter or OLBG for a while and would like to give a little back because you have made a few quid from my tips over the years, or enjoy the banter on Twitter, or like the in-depth analysis in my write-ups, or have been helped or advised by me so want to help me in return.

You might simply believe I am a genuine, honest, guy who does his best to help people, and is trying to achieve something a little different and ethical, so you know you will be supporting a good cause.

Your backing at this level will be a great help to me so I will be forever grateful to you for your kindness.
You will have my everlasting gratitude
DANCING BRAVE TIER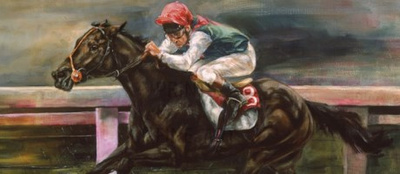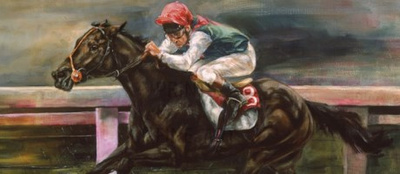 Please support me at this level if you love what I do! This would be a massive help to me guys so in return I would like to acknowledge your generosity by displaying your name on the WALL OF THANKS on my site. Each and every one of you are totally awesome!
Recognition - Your name, or pseudonym, will appear on the Wall of Thanks on ShrewdPunters.com for as long as you maintain this pledge.

You will have my everlasting gratitude
DESERT ORCHID TIER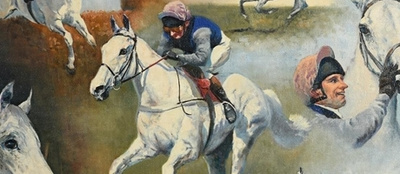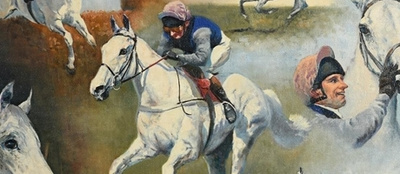 This is where the benefits get really interesting guys as you will get access to Patroen only information which is "locked". For example, the 1 or 2 articles per month I plan to release detailing the various successful methods and techniques I use to choose my selections. You will get regular posts about "Eyecatchers" which are basically horses which have caught my eye for whatever reason while watching race replays. There will be regular Q&A sessions throughout the year in the run up to Festivals like Cheltenham and meetings like Royal Ascot. You will also get to vote on what racing or betting topics I write about next and there will be regular polls on which upcoming races you would like me to do an in-depth analysis on.
You will be able to access my tracker (i.e. The Eyecatchers section on my site)

You will get early access a body of locked articles

You can ask me questions in patron-only Q&A's in the lead up to big Festivals & meetings

You will get to vote in Patron only polls on which subjects I write about and which fast-approaching big races I analyse

+ All the above rewards in previous TIERS
About Jibber Jabber
PLEASE NOTE: You need to sign up to the "Kauto Star Tier" to receive Cheltenham tips!
Hi guys,
thank you so much
for making your way to my Patreon page. If you have found your way here it's probably because you love what I do. I have some really big plans and I am asking my most loyal supporters to be a part of it all. I have also come up with what I hope you will think are some pretty cool rewards for my patrons which you can find details of above in the TIER section.
I've been known in horse racing circles since 2012 mainly for tipping big-priced winners but I would like to do so much more. So, I have set up this Patreon crowd-funding page because I have been chronically ill with Myalgic Encephalomyelitis since 2012 and my health is gradually deteriorating year on year. I am 52 now with an ailment which on average takes 20 years off your life so I have seriously started to think about my own mortality and leaving some kind of legacy. I would love that legacy to be the ShrewdPunters.com website greatly developed and enhanced to give you many more of the tools and resources I use daily to help choose my winning selections. I have come to realise recently my health is at the stage where I need help to do this so I would like to, with the assistance of you my most loyal supporters, try to raise the funds to put a small team of people in place going forward as this will accelerate the process of me achieving my not too lofty goals and ambitions.
This Patreon page has also been set up by popular demand as countless punters and genuinely decent human beings, who have profited from my tips, have messaged me over the years asking how they could donate part of their winnings to me. Well now you can guys and
I feel so fortunate to have the backing of kind-hearted, generous, people like you
who are interested in what I do and hold me in high enough regard to contribute!
So, what is in it for you? Well, as a Patron you now
get early access to all my tips
before they go on Twitter or are published on my website or anywhere else. I will be writing articles sharing with you insights on the various techniques and methods I use to pick winners and the process I follow daily to select my tips including all the work that goes on behind the scenes. There will be in-depth analysis from me on approximately 10 races per week on here in addition to any tips I publish, I will be sharing the horses in my tracker with you which includes detailed notes on each runner, we will be having regular Q&A's coming up to major Festivals, I will be recommending horses I think are worth an Ante Post punt, and I would eventually love to even own a racehorse (or two) with you. Also, I hope, by having admin staff and a website developer in place this will free up enough time to allow me to give you more tips on a regular basis.
For a very quick overview of how Patreon works they've got a minute odd long video
HERE
to explain, which I highly recommend you take the time to watch, but basically if you love my work this gives you the opportunity to become a supporter gifting me as little as £3.20 per month (or more, if you choose). Your generous financial backing then allows me to become more business oriented, helps me to grow, and pay my general costs-of-doing-business like staff wages, website development costs, a marketing budget, making a living (LMAO), etc, and importantly allows me to remain independent as the few alternative lucrative fundraising methods available as a betting analyst are to go private and start a paid subscription service or introduce a bookie affiliate business model. However, as many of you already know from 
Twitter
, I have made a conscious moral and ethical decision not to go down either of these routes as
I want all my tips to always remain FREE!
So, in a reluctant but bold move (because I've always been one of those people who never asks anyone for help), I have decided to rely on your kindness by letting you gauge what value my work is worth to you personally then ask you to please support me to that extent monthly.
In March 2020, I set up my website 
ShrewdPunters.com
with my aim being to provide you with the tips, knowledge, strategies, tools, & resources to help improve the way you select your own horses to bet on while hopefully causing some of you to rethink your whole approach to betting thereby making you an even more profitable punter than you are already. However, websites cost money and some of the tools and resources I'd like to develop for you guys cost a fortune. For example, I'd like to develop an algorithm based rating system which automatically assesses the winning chances of each horse in every UK race and awards them a numerical rating based on around 140 factors and variables I consider, and questions I ask myself, when assessing a race before finalising my selections. I have been told by various "coders" this can be done but would cost tens of thousands of pounds to develop and maintain. I asked you guys on Twitter back in November 2020 if you would like this tool and the answer was an emphatic "yes please" as you can see below.
Another massive project on my wish list is to write a book detailing the methods I have used to successfully pick winners over the years. I know from the hundreds of messages and comments I've received from you this would be a most welcome highly desirable commodity.
I am very ill so these huge "wish list" undertakings may regrettably never come to fruition as they are obviously dependent on my ongoing health problems and how much financial support I receive but, in any case, any help I get should result in you getting more tips from me and I have already written several articles which I will be publishing over the coming weeks and months. My hope is you will enjoy them, find them interesting and insightful, and they will help you with your future betting choices.
At a much more basic level, any help I could get would be of enormous benefit to me. For example, many time consuming tasks I currently perform manually could be automated for a price or admin staff and hiring website development "techys" would leave me more free time to do what I love which is studying the form and searching for that next big-priced winner.
P.S. Donations are completely voluntary guys so please don't feel obliged in any way to contribute. I do what I do because I absolutely love it and don't expect anything in return for the selections I provide or the one on one answers and help I give people so only participate if you believe in what I'm trying to do on Twitter, and at ShrewdPunters.com, and really want to help me achieve that.
P.P.S. The various membership levels have been named chronologically, since I started betting back in the 1970's, after legendary horses which all won for me at some stage. They're also all superstars which have given me some of my most thrilling, nerve-wrecking, adrenaline-rush filled, heart-pounding, exhilarating moments of pure joy I have ever experienced!
P.P.P.S. What I do is also ideal for one-off donations because it's mostly when we hit a winner or two and you guys make a few quid that you contact me asking, "Can I send you part of my winnings?" Well, while Patreon is geared towards "building a membership platform for creators", if a monthly subscription isn't for you, you can also make a one time payment as the following excerpt from Patreon's Help section explains, "For now the best way for a patron to subscribe to a creator with a one-time payment is to become a patron then simply cancel their membership after they have been successfully billed. You'll know when you have been billed because you'll receive an email confirmation stating your payment has successfully processed." In other words, just select any TIER above and enter the one-off amount you would like to send then cancel your membership when the payment has gone through. Simple.
Being able to pay someone to help with all the administrative tasks I currently have to do would give me more time to search for that next big-priced winner and enable me to give you guys more tips!
1 of 4
By becoming a patron, you'll instantly unlock access to 543 exclusive posts
By becoming a patron, you'll instantly unlock access to 543 exclusive posts
Recent posts by Jibber Jabber
How it works
Get started in 2 minutes