Who is JoEllen Notte?
Hi! That's me! I'm a writer, speaker, researcher and mental health advocate. I like to say I write about "sex, mental health, and how none of us are broken." Since 2012 I have been writing about all of this on my site 
The Redhead Bedhead
. In 2014 I began my ongoing research on the impact of depression on sexual function and relationships. Over the last 3 years I have surveyed 1,100 people and interviewed close to 200. 
Check out my work on the topic.
What is The Monster Under The Bed?
The Monster Under The Bed is the title of the book I'm writing on navigating sex and relationships while coping with depression. Heavily informed by my original research, this book will be the first of its kind. I see is as a guidebook for people with depression and the people who love them, as well as a reference tool for mental health professionals.
Are people excited about this?
Hell yeah! Check it out, people have talked to me, written about me, and listened to me all over the place: 
Vice
, 
Toronto Sun
, 
Leafly
, 
Between the Sheets with Lora Somoza
, 
Pleasure Mechanics
, 
Sex Nerd Sandra
, 
Woodhull's Sexual Freedom Summit
,
The Playground Conference
, 
Sex City Radio
, 
Sex On the Brain
, 
Sex Out Loud
, and more!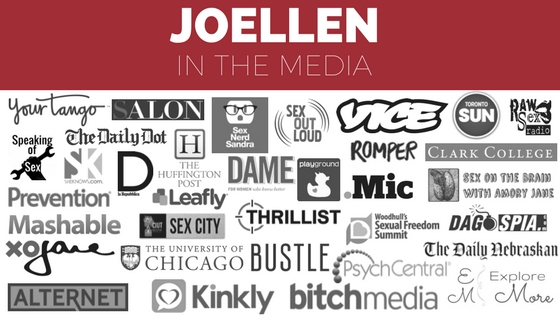 How does this work? When am I charged?
I have created 4 different monthly patron levels, they all come with cool stuff, look over there --> to see, pick one and you'll be all
set.You
will be charged on the first of the month. Because your pledge is per month the amount will not vary.  You can always edit or cancel your pledge.Still have questions? 
Check out the FAQ
.
I'm more of the "no strings attached" type, can I just donate once?
Of course! You can make a very much appreciated one-time donation 
here
!