Joel LikeCatcher
is creating FPV RC quadcopter build tutorials, reviews, how to's, & tips.
Select a membership level
MonoCopter Supporter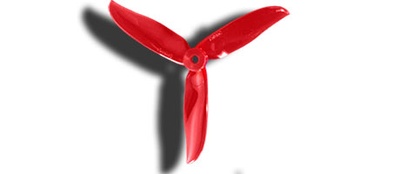 Gets you
Better Basic Support 
via Patreon
+ EXCLUSIVE content.
I love making great content to give back to the FPV quadcopter community. This sometimes takes more cash than I have onhand. Your support, even at the $1/month tier, will help me a lot to purchase needed products to review, and do giveaways to my supporters.
TriCopter Suporter
A virtual high five. You get big thanks for the extra 2 dollars! (More than $1 and less than $5).
Gets you 
QuadCopter Coach STICKERS
+ Everything in "MonoCopter"
QuadCopter Prime Suporter
**BEST DEAL**
EXCLUSIVE printable tutorial handouts & cheat sheets. Make everything easier with my crystal clear documentation. 
+ Everything in  "MonoCopter" & "Tricopter."
About
I love Sport Drones!
That's FPV Racing & Freestyle Quadcopters.
— It's my passion!
I'm also about raising the quality of videos about building and flying FPV quadcopters, product reviews, tips & tricks.
"...Cheeze is a nice snack,
but cheesy videos don't fill me up." 
I got excited about drones about 2015. Purchasing one video drone, then another one, then a couple of sport flyers, then I started building my own drones. 
So how did I get hooked on drones?
I happened upon a couple of guys at a local park flying FPV drones they had built themselves. Racing fast around a course.
Resistance was futile!
I had to do this. Working hard to learn all I could. Books. YouTube. Forums, Local RC clubs. After I wasted a lot of money on the wrong parts, and broke so many of them too, I became a skilled drone builder and YouTube drone authority. Now I own sooo many drones, and can't wait to build my next one!
Today I am flying as a commercial drone pilot and a recreational drone enthusiast.
On August 30th. 2016 I received my certification as a UAS Part 107 pilot from the Federal Aviation Administration (FAA), with a high score. This is remarkable only because the FAA only began certifying Unmanned Aircraft Systems (UAS) aircraft less than 24 hours earlier! So I guess I am one of the very first legal drone pilots under Part 107 in the world.
So who is this guy anyway?
I'm a Technologist at heart: I even use to own an Apple Computer Macintosh concept store for 13 years. Now I'm website developer. I create advanced websites that feature professional video and audio experiences, with connected YouTube channels, Facebook, and other social media stuff. Years of doing this really helped me make these online courses for you.
I did a 360...
About 30 years ago I was into RC airplanes, cars, and boats, until my first daughter was born. You can guess the rest of that story. Yeah, I'm an empty nester!
It's like I came back full circle to RC drones.

I love making & flying drones, and making videos to help others enjoy this amazing hobby. It's a labor of love. But even love can get expensive. So I hope you'll help support me to help support the FPV RC drone community with great content.
Cheers,


Joel LikeCatcher
PS: Get your friends into our hobby. 
Send them the link below... 
When I reach my first 50 patreons I'll host a live Q&A event.
1 of 1
Become a patron to
Connect via private message
Recent posts by Joel LikeCatcher