Joey Eppard
his next musical masterpiece
Select a membership level
Threedomfighters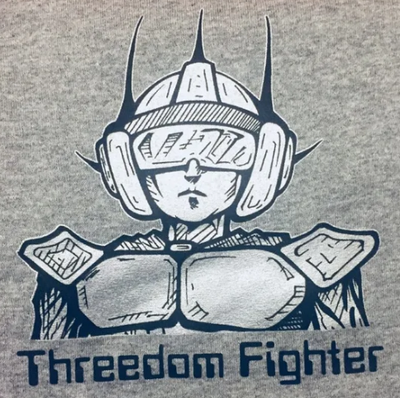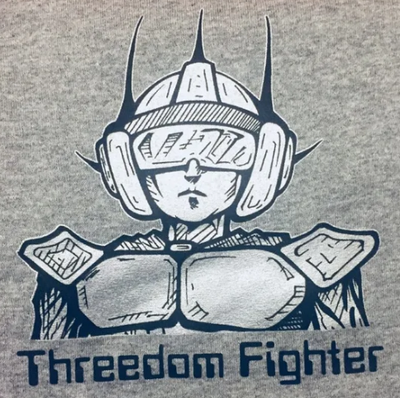 Includes:
Access to Patron only monthly Livestream replay.
Membership in Threedomfighter Club where you'll get advance notice to events and releases.
Receive an audio file with tracks from the 3/28/20 Staying In with Joey Eppard Livestream concert.
Early access digital download of new releases upon completion. 
Alien Angels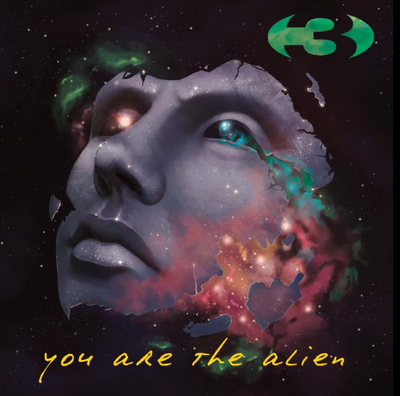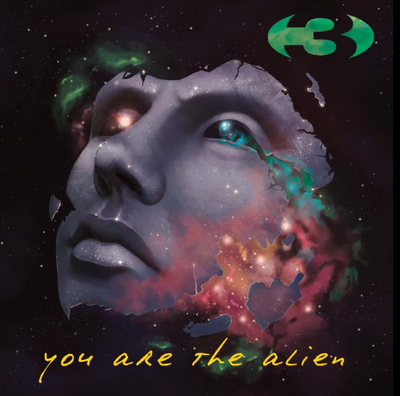 Unlock Alien Angel Exclusive content which includes:
Access to monthly Patron only Livestream -participate LIVE or send in questions that you would like Joey to answer.
An advance download of an unreleased song from Joey's new record
A download of unreleased demos from The End Is Begun
And everything in the previous tier
VIP Bramfatier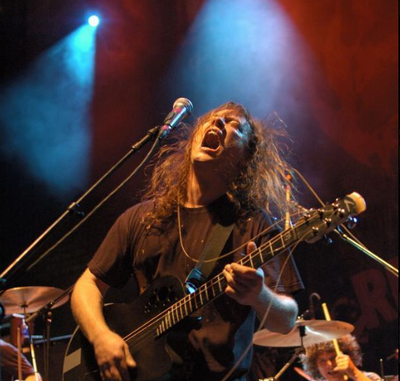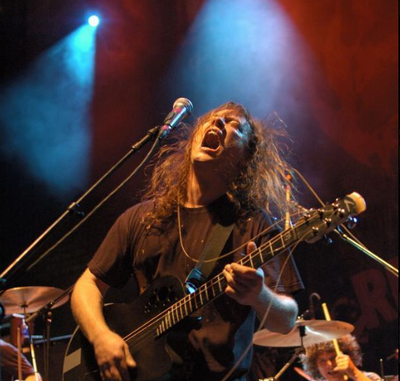 Includes:
Personal shoutout in monthly Livestream
Monthly behind the scenes videos and Live Q&A sessions with Joey
VIP pre-release access to digital download of new album before its official public launch
Be a part of the creative process with exclusive early listener meetings
And everything in the previous tiers
About Joey Eppard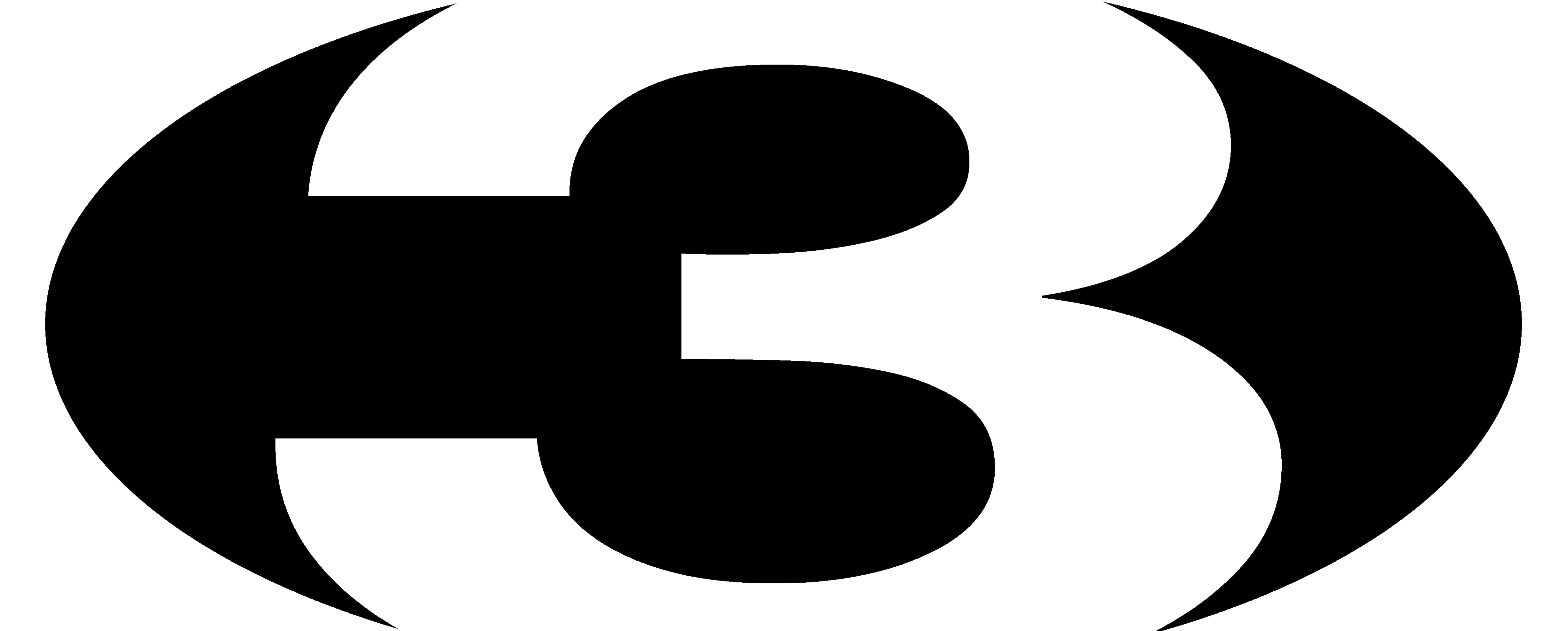 Music has always been my passion. It is my teacher, my therapist and religion all rolled into one. I know deep down in my bones that this is what I'm meant to be doing, and I also know that this time we have is never guaranteed.
I'm sitting on dozens of great songs, and they deserve to see the light of day. I've created this Patreon so I can devote the time and energy needed to complete them, and to include my most loyal fans in the creative process. I've been blessed to have toured all over the world playing my own music and meeting so many incredible people. It never ceases to amaze me hearing from so many of you about how my music has impacted your lives.
This is your chance to get involved and play a pivotal roll in making this next body of work a reality. Are you ready for a follow up to Been To The Future? Would you like there to be more 3 albums? This is how we do it!
My first mission is to complete and professionally mix this new material, and with the feedback from my patrons, build the ultimate collection of new songs. Benefits of becoming a patron include exclusive patron only live-streamed events, Q&A's, first notice of news and events, and a chance to be first listeners to this new material. There is so much we can do, but I need your support to do this!
BIO:
Joey Eppard is a true musical triple threat. An accomplished vocalist, a brilliant songwriter and an innovative master of his own finger style approach to guitar playing. Heis the driving force behind the Hudson Valley based rock band, "3," as well as a renowned solo performer, often leaving his audiences shocked that so much sound can emanate from a single human being. During his career, he has performed throughout the United States, Europe and Japan, garnering a reputation for intense and passionate live performances that often leave his guitar with nary a string.
Joey has toured and performed with the likes of Dream Theater, Porcupine Tree, Coheed and Cambria, Opeth, Atreyu, Within Temptation, Between the Burried and Me, Scorpions, Heart, George Clinton & P-Funk, Little Feat, Aztec Two-Step, Todd Rungren, Orleans and many more! Joey is also a member of the band DRUGS with members of P-Funk, and an original member of Travis Stever's Fire Duece. In recent times Joey has been singing lead in a Steely Dan tribute with the legendary Jerry Marotta (Peter Gabriel etc) and many other fine musicians. Joey also does a number of other tribute projects (Beatles, Traffic) with the grammy winning producer and engineer Scott Petito.
Joey burst on the Woodstock scene in the early 90s as talented kid who turned a lot of heads. In a few short years he was playing the Main Stage at Woodstock '94 under the management of the infamous Michael Lang. In 1998 "3" signed its first major label deal with Universal. As fate would have it their first record would not be released however, until 1999 on Planet Noise Records. After several more "3" releases with the Kinston based Label (Summer Camp Nightmare, Half Life & Wake Pig) as well as a solo effort (Been to the Future), Joey and "3" went on to sign with Metalblade Records who promptly rereleased Wake Pig. The boys followed up that release with their most well-known album, The End Is Begun. The band toured often and developed a reputation as one of the best live bands out there. They continued with Metalblade releasing Revisions and then their most critically acclaimed album, 2011's The Ghost You Gave to Me.
"3" went on a bit of a hiatus in 2014 when Joey's family faced a triple whammy of health-related challenges. It began with his mother's Alzheimer's diagnosis, followed shortly thereafter by his young son Julian's Autism diagnosis. The combination of two devastating blows to two of the most important people in Joey's life was crushing to say the least. It was only a few months later when his wife Melissa was diagnosed with breast cancer, capping a difficult stretch that would limit the band's output over the next few years. Music would have to take a back seat and Joey's sole focus became doing all he could to save his family. Thankfully Melissa's surgeries, treatments and recovery were a hard-fought success that brought the Eppards a newfound appreciation for the preciousness of life.
With his wife and son thriving, Joey began reconnecting with his musical talents, writing, and performing more often again. Despite the band's lack of activity, fan Facebook group: Alien Angels continued to grow online, and the band was surprised to discover it had over 20,000 monthly listeners on Spotify. Things began to fall into place and a 3-reunion show was planned for The Bearsville Theater in Woodstock, NY. It turned out to be the most successful headlining show of their career. People flew in from all corners of the country to be there. The energy and passion the crowd displayed was absolutely amazing.
In March of 2020, as the Covid Pandemic swept across the country many people were forced out of their usual routines and this was certainly the case for Joey. At the suggestion of his talented wife Melissa, they began planning "Staying In with Joey Eppard," the first in a series of livestream concerts that continue monthly to this day. The concert was a great success and a much needed reprieve from the loneliness and disconnect many were feeling in the first weeks of the lockdown. The energy of that first performance gave rise to a renewed musical determination and Joey launched a Patreon to help keep his focus on music where it belongs. His supporters are privy to the early versions of his new material and can even help influence the direction projects move in. With many new songs written and awaiting mix down, Joey looks forward to completing his next masterpiece in the very near future.
https://www.patreon.com/JoeyEppard
www.joeyeppard.com
www.theband3.com
Show more
By becoming a patron, you'll instantly unlock access to 96 exclusive posts
By becoming a patron, you'll instantly unlock access to 96 exclusive posts
Recent posts by Joey Eppard
How it works
Get started in 2 minutes