JOHN CHOQUE
is creating Touching People For Heaven.
Select a membership level
FAITH IS THANKFUL
$10 SEED PER MONTH
When we each step out to do something unknown or unfamiliar it requires a certain level of faith. The action of taking motion, be it spoken or physical is a unique event that can cause ripples to flow outward into your life and the lives around you.
Please understand, that the amount of money in support is in direct proportion to someone's resources, willingness, obedience and desire. Do not think that you are being pushed or coerced into supporting anything. An excellent gauge is to look at your cheerfulness. God bless you my friend!
The simple act of seeding
$10 per month
to a work of the Lord is noticed by God and duly recorded. This is a real action of faith on your part. God bless you for your faith!
Together we can create
Gospel Evangelist Church
 that is filled with the glory of our Father. Yes, ministries that edify each person and provide comfort and exhortation. What a great feeling when ministries are created that touch their world with salvation in Jesus Christ.
You might be where I was when I started my giving program. I sat down at my little home made wooden desk and prayed to God to show me how I can give when I have such a small amount of money. He did and I did the action of giving...I gave $5 per month to 7 different ministries that related to my life at the time.
The consistent and persistent monthly giving of my giving program over a five year period, set into motion an ongoing stream of goodness, and to this day has not stopped. Absolutely!
You can do the same. Give based on what God has directed you to give... then pray and commit it all to him!
Thank you for your faith,
JOHN CHOQUE.
Touching People For Heaven
JCActs2:21Blog
where I write
.
My Daily Prayer
for prayers
.
Podcast Shows
have a listen.
ABUNDANT BLESSINGS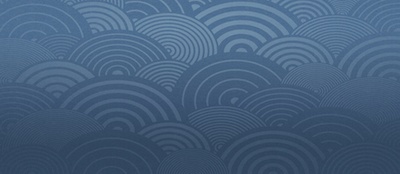 $50 SEED PER MONTH
You have the ability to talk to someone for a moment or two and instantly you know if this project is worthy of your time and money.
I am fully open to answering any questions and willing to share the plans and design of
GEC Heart Fellowships
I have envisioned with whomever is an interested party. This tier is set as a guide at
$50 per month
.
God has placed people in different places to handle his projects. You probably are one of the vessels that God uses in certain cases.
The "Successful Home Cell Group System" (Pastor Cho), that creates cell ministries to form this new missionary style of church may be one of the unique projects that captures the interest of visionary type people.
Sometimes, reaching into spiritual activities and projects can produce enormous benefits now and into the future.
Creating cell ministries is a simple process, however it takes a fully committed individual to pull the creation together.
I have a large number of years in this type of ministry. Lord willing, this creation will become reality. Thank you for your faith. 
Many people will be touched for heaven in the creating of cell ministries now and further!
Going all in,
JOHN CHOQUE.
Touching People For Heaven
JCActs2:21Blog
where I write
.
My Daily Prayer
for prayers
.
Podcast Shows
have a listen.
PLEDGE YOUR FAITH
$100 SEED PER MONTH
Gospel Evangelist Church
in Boulder, Colorado is being built to form a brand new missionary style church in this part of the body of Christ. By being a patron, you are partnering with us, in this exciting creation of
GEC Truth Study
,
GEC Heart Fellowships
, and
GEC Family Concourse
. A visionary creation indeed!
With our Lord and Saviour Jesus Christ, I'm building a ministry that is unique and needed. I humbly am seeking patrons who will cheerfully support what the Lord is doing, by seeding about
$100 per month
through Patreon. Patreon's accounting, transparency and accountability is excellent! Also, being a missionary, funding is a touchy subject and... 
I gratefully say,
THANK YOU!
Yes, thank you for this $100 per month
-
$1,200 per year
, Lord willing, I will accomplish the following things through
Jan 1 - Dec 31, 2020
:
(Clearly not totally by myself, but with help as people come along side, such as patrons will do, again I deeply appreciate your faith.)
1,000,000 - views of Preaching Banner
1,000,000 - souls Interceded for Heaven
10,000 - distributed Chick Gospel Tracts
1,000 - conversations get a Gospel Tract
1,000 - Souls Won for Heaven (combined effort)
100 - on Sunday Prayer Letter in Daily Prayer List
50 - Authorized King James Version Bibles
50 - The Next Step Books
50 - GEC Truth Study Notebooks
50 - Alexander Scourby KJV Bible APPs
20 - People in GEC Truth Study
20 - Families in GEC Heart Fellowships
20 - Families in GEC Family Concourse
ADDITIONALLY:
50 - Written Scripture Discourses
50 - Recorded Podcast Episodes
50 - Published Blog Posts
2 - Authored Published Books
Included in the above is my regular lifestyle of
prayer
, about two hours daily, plus
study of the scriptures
, going through the King James Version three times this year
2020
, and writing for
memorization
about 300 verses!
Please, remember to
earnestly pray
when I come to your mind... this is spiritual war and a mighty raging battle exists for souls.
Respectfully in Jesus Christ,
JOHN CHOQUE.
Touching People For Heaven
JCActs2:21Blog
where I write
.
My Daily Prayer
for prayers
.
Podcast Shows
have a listen.
About
The above is my weekly Podcast Show, Touching People For Heaven with your host Preacher John - Sunday, April 5, 2020.


Greetings! How can believers be steadfast in this day of uncertain times, and what can each of us do to make sure we do what God wants us to do? Listen to this show!
—JC.

Greetings!
Touching People For Heaven
is important to all that I do. Much of what I write and create is from my perspective of a forty-year career of trucking, 1977 to 2017, ages 23 to 63. Recently, I've started traveling by train. To date, I've traveled well over 5,000 miles on AMTRAK. It sure beats the 18-wheeler!
The millions of miles that I've traveled, over 3,000,000 miles, and the thousands and thousands of people whom I have witnessed to, about 20,000 souls, over these 40 years has made me into an eclectic individual that enjoys disrupting the normal ways of creating things.
When each of us are creating, designing and building anything, we all must start at the simplest, most basic component. Therefore, the simple and basic
cell group ministry
is how I plan to build this new missionary assembly church.
For example, the bodies we temporarily live in where created, designed and built using
cell groups
. Cells divided and multiplied and became the specific unique
cell groups
needed to form every component of our bodies. Every
cell group
is alive and intelligent and contained.
In conclusion,
"JOHN CHOQUE is Touching People For Heaven" by street preaching, interceding for souls, giving out gospel tracts, and writing biblical discourses, recording podcast episodes, creating edifying blog posts, writing self-published biblical books, and witnessing to everyone who is open, and also is praying for everyone who wants prayer... all for creating
cell groups
that will form a unique body of believers... a church, a concourse: Gospel Evangelist Church in Boulder, Colorado.


My vision is, "There are one million people in heaven because I lived
."
As a preacher, minister and missionary; along with my forty year career as a professional driver; I am consistently looking for ways to touch people for heaven. Because to be saved through Jesus Christ is REAL.
—Acts 2:21
(KJV Online Bible)
Thank you for joining
with me
and taking part in this exciting journey and reward of
touching enough people to bring a million people to heaven
. We all work together as a team and God rewards us all the same. He's the Big Boss!
All creation...is a miracle and a wonder and a sign that glorifies Almighty God. If by chance, you are here reading this and you don't know for sure, that you will go to heaven when you pass away, then pray a repentant cry from your heart right now:
"Jesus, if you're real, here I am."
Respectfully in JESUS CHRIST,
JOHN CHOQUE.
Touching People For Heaven
JCActs2:21Blog
where I write
.
My Daily Prayer
for prayers
.
Podcast Shows
have a listen.
WHEN I REACH $1,300 PER MONTH, MY 2020 COSTS AND EXPENSES OF "TOUCHING PEOPLE FOR HEAVEN" WILL BE COVERED. THIS WILL BUILD GEC TRUTH STUDY, GEC HEART FELLOWSHIPS AND GEC FAMILY CONCOURSE. TOGETHER THESE MINISTRIES SHOULD FORM A NEW MISSIONARY CHURCH IN COLORADO. THANK YOU FOR YOUR FAITH!




IN 2020, I'm paying this extra $1,300 out of my personal savings account, which is very limited. Plus, I'm adding all of my Social Security Retirement Income to it for the serious, all in effort, to create this masterpiece... GOSPEL EVANGELIST CHURCH in Boulder!

Being a Patron of Preacher John is sort of like being a Partner with the MAIN CREATOR!

So whatever you give per month could be a large enough "seed" to feel what it would be like to support a brand new start up missionary style church.

With this comes a feeling of ownership. Being a part of a new mission feels good. Please realize that you can stop at anytime if you feel like my ministry is not following the word of God (KJV) or even the Holy Spirit. Are we good?

Additionally, I would be honored to share my plans, vision, calling and even my previous ministry work with each of my Patrons. Feel free to be in touch with me!

Moreover, I plan to post via my website a consistent journal and calendar of my missionary work and preaching activities. Also, Patreon automatically sends out an email when I publish new blog posts, which I do regularly. Therefore, you should be solid in the loop, and my reports, my calendar, and my journal should cover the nine tools that I am working with to build Gospel Evangelist Church in Boulder, Colorado.


With Great Hope,




JOHN CHOQUE.
Touching People For Heaven

JCActs2:21Blog where I write.
My Daily Prayer for prayers.
Podcast Shows have a listen.

1 of 1
By becoming a patron, you'll instantly unlock access to 7 exclusive posts
By becoming a patron, you'll instantly unlock access to 7 exclusive posts
Recent posts by JOHN CHOQUE