Joran Elane
is creating fantasy music and videos
Select a membership level
Light of Glenvore
$1.50
per creation (maximal one per month)
  1000 Dank für deine Unterstützung!!
+Patreon-only content
1000 times thank you for your support!!
+ Patreon-only content
Supporter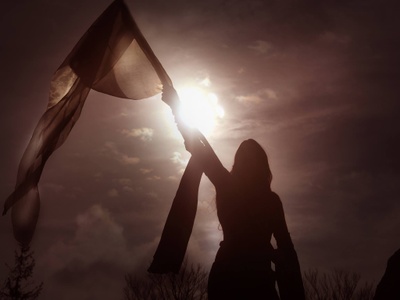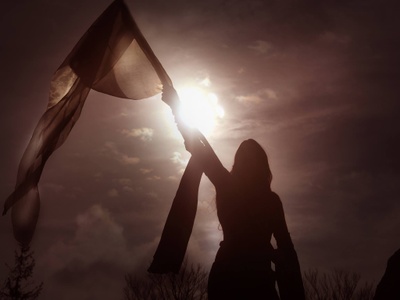 $3
per creation (maximal one per month)
+ Patreon-only Content 
+ Patreonurkunde ab 5 Kreationen (einmalig)
+ Patreon-only content 
+ patreon certificate from 5 creations upwards (one time only)
Fan
$6.50
per creation (maximal one per month)
+Alle vorigen Rewards
+ Patreonbutton (ab 5 Kreationen)
+ Patreonurkunde (ab 2 Kreationen)
+All previous rewards
+ Patreon button (5 creations upwards)
+ Patreon certificate ( 2 creations upwards)
$72
per creation (maximal one per month)
About Joran Elane
Was ist Patreon?
Patreon ist, als ob du mir einen Kaffee bringst und sagst " Hey, es ist toll was du machst! Mach bitte weiter! Eine Unterstützung und Wertschätzung für magische Kreationen. Vielen Dank!


Mit Patreon können sich Künstler, die regelmäßig Projekte abschließen, von ihren Followern und Fans unterstützen lassen. Es ist vergleichbar mit Crowdfunding, aber nicht für ein bestimmtes zeitbegrenztes Projekt, sondern für den Künstler und seine Kunst im Gesamten.
Du als Unterstützer bekommst dafür (und zwar nur als Patreon!) einzigartige Dankeschöns, kostenloses Merchandise, Infos und exklusive Einblicke hinter die Kulissen.
What is Patreon?
With Patreon, artists who do projects on a regular basis can give their fans and followers the opportunity to support them directly, not unlike crowdfunding. However, this is not for a single project within a given timeframe, but for the artist and his art as a whole.
You as my supporter (and only as Patreon!) will get unique Thank You gifts, free merchandise, information and exclusive behind-the-scenes insights.
------------------------------------------------------------------
Hi, ich bin Joran Elane!

Ich liebe Musik und das war immer schon so. Ich wollte schon immer Musik machen und weitergeben. Und es fühlt sich für mich so an, als sollte ich es tun, als wäre es meine Aufgabe.
Seit 2001 schreibe, produziere und veröffentliche ich eigene Songs und Alben mit der Band "
Elane
" und für mein Soloprojekt "
Joran Elane
". Außerdem gab es verschiedene Kooperationen, wie die Zusammenarbeit mit dem deutschen Schriftsteller
Kai Meyer
, 2 Fantasysoundtracks für das Brettspiel "
Die Legenden von Andor
",
Elanes
Musik auf Hörspielen, verschiedene Gastaufnahmen und Videoproduktionen.
Ich habe noch so viele Ideen, noch so viel vor. So oft will ich noch nach den Sternen greifen, kleine und große Schätze, entdecken, erfinden und euch präsentieren. Du kannst mir helfen, diesen Traum lebendiger und greifbarer werden zu lassen. 😊
Weitere Infos:
www.joran-elane.com
www.elane-music.com
Facebook:
https://www.facebook.com/joran.elane
https://www.facebook.com/ElaneMusic
Reinhören und sehen (Youtube):
https://www.youtube.com/Glenvorian
https://www.youtube.com/user/Elanetube
Reinhören(Spotify): 
Elane
https://open.spotify.com/artist/0zXNXbtI67aDGrEgFdTuEk?si=rfnlYpvmTXSwp2t8aUhgow
Joran Elane
https://open.spotify.com/artist/1Uv6AiKJ3qAnRNBsCSXFq9?si=JkLIPrDbRkGbZAwnz2ulOw
Hello, I am Joran Elane!
I have always loved music and therefore have always wanted to make music and pass it on. It feels as if I was supposed to do this and as if it was my specific task.
Since 2001, I write, produce and publish my songs and albums together with the band "Elane" as well as in my solo project "Joran Elane". In addition, I have taken part in various cooperations, e.g. with the German author Kai Meyer, 2 fantasy soundtracks for the board game "Die Legenden von Andor" (Legends of Andor), music with Elane for audio dramas, various guest appearances and video productions.
I still have so many ideas and plans. I want to reach for the stars to discover and invent treasures big and small to give to you. You can help me bring this dream to life. 😊
More information:
www.joran-elane.com
www.elane-music.com
Facebook:
https://www.facebook.com/joran.elane
https://www.facebook.com/ElaneMusic
Listen and watch (youtube)
https://www.youtube.com/Glenvorian
https://www.youtube.com/user/Elanetube
Listen in (Spotify):
Elane
https://open.spotify.com/artist/0zXNXbtI67aDGrEgF...
Joran Elane
https://open.spotify.com/artist/1Uv6AiKJ3qAnRNBsC...
------------------------------------------------------------------
Warum Patreon zu mir passt?

Ich mache seit über 18 Jahren Musik, habe mit meinen Bands 8 CDs aufgenommen. Das alles haben wir in Eigenregie gestemmt und finanziert.
Ich habe sehr viele Ideen (momentan ca. 20 in der Warteschlange), die ich zeitlich mit Elane einfach nicht umsetzen kann. Aus diesem Grund entstand auch mein erstes Soloalbum "Glenvore". Es hat mich jedoch damals über meine Grenzen gebracht, da es für eine einzelne Person einfach wahnsinnig viel Arbeit ist.
Für mich persönlich fühlt sich die Wartezeit zwischen den Veröffentlichungen mit Elane oft zu lang an. Viele meiner Songideen werden deshalb nie auf einem Elane-Album zu hören sein. Das ist doch sehr schade, oder?
Ohne Unterstützung ist es leider nicht möglich, diese Ideen herauszubringen. So etwas lässt sich nicht nebenbei schaffen und viele Ideen ersticken im Keim, weil es sich einfach nicht lohnen würde, sie zu produzieren.
Das Problem ist: Musik wird heute hauptsächlich nur noch über Streamingdienste konsumiert.
Dadurch werde ich die Produktionskosten für ein weiteres Soloalbum wohl nicht refinanzieren
können. Ich hätte richtig viel Arbeit für sehr sehr wenig Geld. Das kann ich nicht stemmen. Wer
könnte das schon?

Deshalb bin ich auf Patreon: Mit Deiner Hilfe kann es möglich werden!
Deine Unterstützung ist sehr hilfreich und gibt mir mehr Kraft und Unabhängigkeit, sowie das finanzielle Backup, meine Idee zu realisieren.
Ich kann viel einfacher arbeiten, delegieren, produzieren. Du bist ein wertvoller Teil des Ganzen und bekommst von mir dafür exklusive Geschenke zurück. 😊
Lassen wir gemeinsam Glenvores Sterne  erstrahlen!
Why does Patreon fit me?
I have made music for over 18 years and have recorded 8 CDs with my band. All of this, we organized and paid for from our own pockets.
I have many ideas (at the moment, there are about 20 queued up) which I can't carry out together with Elane because of time restrictions. That's how my first solo album "Glenvore" came into being. However, this pushed me beyond my limits because it is a lot of work for one person alone.
Nonetheless, the time between the releases with Elane often feels way too long. Many of my song ideas might therefore never find a place on an Elane album. That's a pity, isn't it?
Without any support it just is not possible to release these ideas. You can't do it in passing and many ideas are nipped in the bud because it simply wouldn't pay off to realize them.
That's why I am on Patreon: Your help can make it all possible!
Your support is very helpful and gives me the strength, the independence as well as the financial backing to realize my ideas. That way, I can work, delegate and produce with less effort, something which makes you a valuable part of the whole for which youget exclusive gifts in return.
Let us make Glenvore's stars shine together!
------------------------------------------------------------------

Ich bin Patron - Und jetzt?

Du unterstützt mich finanziell und dadurch kann ich die Produktion bezahlen (z.B. Studio, Mixing und Mastering, Gage für Gastmusiker und Arbeitsstunden). Je mehr für jede Kreation zusammenkommt, desto schneller kann ich Songs realisieren und bewerben.
Du hilfst mit, Songs zu produzieren und zu veröffentlichen. So ich kann viel unkomplizierter meine Kreativität und somit meinen Traum ausleben. <3
Du bringst mehr Fülle und Sinnhaftigkeit in meine Arbeit :D
Die Songs veröffentliche ich unter dem Namen meines Soloprojekts, anderen Nebenprojekten, und manches, falls eben möglich, natürlich auch mit meinen hoch geschätzen Elaniern.
Die Band Elane möchte nichts von der direkten Unterstützung erhalten. Sie nimmt nicht an diesem Projekt teil. Ich habe aber vereinbart, dass ich Werbung für sie schalten darf. Somit unterstützt ihr auch Elane indirekt (Werbung/Motivation)! 😊
I'm a Patreon – and now?
You support me financially so I can pay the production expenses (e.g. studio, mixing and mastering, fees for guest musicians and working hours). The more money is accumulated per creation, the faster I can produce and advertise new songs.
You help with the production and publishing of songs so that I can live my creativity and thus, my dream in an less complicated manner. You bring more fullness and purpose to my work! 😊
I will publish my songs in the frame of my solo project, other side projects and, if possible, with my highly esteemed friends from Elane.
The band Elane does not want to receive anything of the direct financial support and does not partake in this project. However, we have agreed that I may advertise for them so that you can also support them indirectly (advertisements/power)! :D
------------------------------------------------------------------
Wie funktioniert es?

Ich habe mich für Patreon - "per Thing" entschieden. Das heißt, ihr könnt mich bei jedem Song/Video oder sonstigem Werk individuell unterstützen. Hierzu sucht ihr euch einen Unterstützungsbetrag (in der Zeile rechts) aus und bekommt dann von mir die entsprechenden Dankeschöns. 😊
Das Geld zur Unterstützung fließt zu 100% in die Projekte (Arbeits-/Personal-/Material und Werbekosten)
Prognose: Wahrscheinlich werde ich 4 bis maximal 12 "Things" im Jahr vollenden können. (Maximal zwei im Monat)
How does it work?
I have decided for Patreon "per thing". This means that you can support every song, video or other work individually. You select the amount you want to give (right part of the line) and then get the relevant thank you gifts from me. 😊
Your money goes 100% into my projects (costs for working hours, staff, material and advertisement).
Forecast: I'll probably be able to finish 4-12 "things" per year at the most (max. 1/month)
Glenvores Sterne leuchten! Ihr gebt mir die Kraft und den Mut, weiter an meinen Songs zu arbeiten! 1000 Dank! 
Bonus: Ich schreibe mit einem Freund einen ganz speziellen Song!



-------------------------------------------------------

Glenvore's star is shining! You give me the strength and the courage to continue working at my songs! 1000 times thank you! Bonus: I'll  create a very special song with a friend!


1 of 5
By becoming a patron, you'll instantly unlock access to 57 exclusive posts
By becoming a patron, you'll instantly unlock access to 57 exclusive posts
Recent posts by Joran Elane
How it works
Get started in 2 minutes