Judith Wade
is creating Blogs, Books, Poetry, Reiki, Energy Drawings
Select a membership level
It All Counts
First time views of blogs on synchronicity showing how you can align yourself to opportunities and magic by paying attention to those moments that take you out of the mundane to miracle.  Those "what are the odds" moments. 
 Blogs of my observations, living life, lessons learned, seeing the extraordinary in the ordinary, the paintbrush and palette for inspiration. 
Poems.  And poems before submission. 
Blogs on my 8 month solo  journey in Ireland and the UK leading to self empowerment.  There is a book of short stories in the works.   You will have access to the short stories that won't be in the book.  Not everything can fit. 
A behind scenes on the creation process.
A Little Inspiration For You
Includes
It All Counts
A weekly inspirational quote. You  may find it's just what you needed to hear.
A Little Self Care - You Deserve It.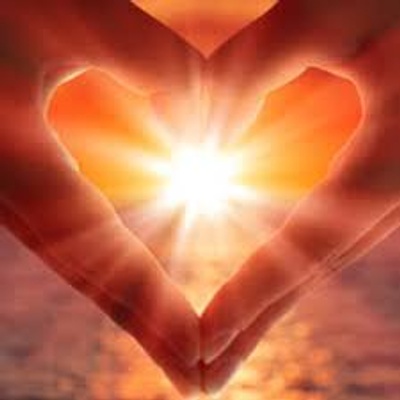 Includes
It All Counts
A Little Inspiration For You 
Reiki sent remotely as a group.  (sent the last day of the month)
Reiki is a facilitated energy technique to assist with easing tension and stress and helps support the body's natural healing process by balancing on all levels: mental, physical, emotional, and spiritual, and creating a state of equilibrium.  
When the body is imbalanced, disease can occur.  Reiki creates a shift towards healing and enriches personal wellness.
Like a three-legged table becoming a 4-legged table again. 
Reiki can enhance creativity, reduce physical pain and stress, energize the body, strengthen the immune system, and provide comfort from emotional challenges and trauma.

I once told someone I strive to stay centered.  He said, "It's not so much about staying centered but finding your center when it's off." 

I'm here to assist you in finding your way back to center when you are off.  Whether that is stress at work or within relationships, that backache that won't go away, the emotions you are processing, or finding your confidence. 
 
Go to my website for more information www.sacred-expressions.com
About
"All our dreams can come true, if we have the courage to pursue them."
- Walt Disney

Thank you for taking the time to check out my Patreon Page.  I appreciate your visit!
Hello My Name Is ...(ever forget to take one of those name tags off and then go to the grocery store?) 
My name is Judith Wade. I started writing  when I was a kid.  The other day I found my story about 
Powderpuff the Bunny
I wrote in the third grade. 
In my early 20's, I began writing poems by accident.  I really liked a music group called
The Rain Chorus
and wanted to be more than just a groupee.  I decided I'd write a song about the band.  Well, that didn't really work out and it turned into a poem.  The poem opened a door to becoming friends with the band members.  We are still friends to this day, and I found they are human just like everybody else. 
After poems, it was short stories and essays, blogs, and now I'm working on a book.  I took what was supposed to have been a two month trip to Ireland and the UK after my mom died and my boyfriend broke up with me and it extended into an eight month trip. Everyone said "blog, blog, blog, write a book. You are an inspiration to me." So that's what I am doing.
Why Patreon

My trip to Ireland and UK was built on synchronicity.  Those "what are the odds?" moments. I listen to the subtle and sometimes not so subtle signals from the Universe, those winks from God, to guide me. That's when the magic happens.
I'm sharing stories of synchronicity that I seem to encounter most days to assist you with becoming more aware and noticing the synchronicity available to you. Along with snippets and sneak previews of my book about my journey in the UK and Ireland. 
I write about my observations in life, lessons learned, seeing the extraordinary in the ordinary, the paintbrush and palette for inspiration, the laughter, the tears, the gratitude, the challenges, the victories… the hits, the misses, the wishes, the kisses.. Hopefully it opens you up to new worlds and lets you know that you are not alone in this one.
You might be saying, "I don't have time to read." I say the perfect time is when you are procrastinating, trying to get out of a household chore, need an excuse to get out of a family function, just would rather be doing something else.   And who knows, I just might inspire you.
When I reach $800 per month, I'll make a podcast where I interview patrons on their stories of synchronicity.
1 of 2
Recent posts by Judith Wade
By becoming a patron, you'll instantly unlock access to 19 exclusive posts
By becoming a patron, you'll instantly unlock access to 19 exclusive posts